Bill C-246, the Modernizing Animal Protections Act, is headed for a vote in parliament again on September 28, 2016.
"The bill could ban shark fin importation, the imporatation of cat and dog fur and make changes to the Criminal Code of Canada that could help the BC SPCA and other animal welfare societies across Canada bring justice to those who abuse, neglect and abandon companion, farm and wild animals," says Dr. Sara Dubois, BC SPCA chief scientific officer.
Original story: Show your support for stronger animal cruelty laws, May 1, 2016
The BC SPCA supports a Canadian MP's move to strengthen animal cruelty laws – and the public can help, too, by contacting their Member of Parliament to express support.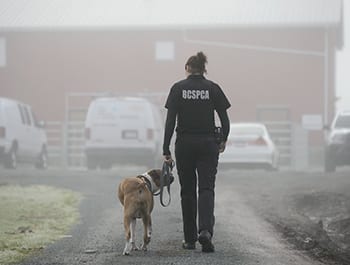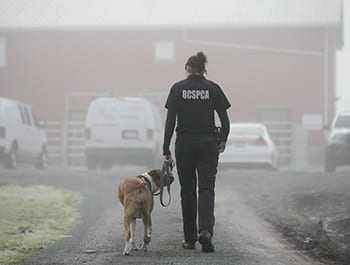 Nathaniel Erskine-Smith, the Ontario MP behind private member's Bill C-246, the Modernizing Animal Protections Act, brought the bill to Parliament with the intent of updating the Criminal Code of Canada to "target and prevent animal abuse."
"The bill closes loopholes related to animal fighting and creates a gross negligence offence for animal cruelty to make it easier to prosecute cases such as deplorable puppy mill conditions," says Geoff Urton, BC SPCA senior manager, stakeholder relations.
The Criminal Code amendments proposed in C-246 were contained in a Liberal government bill that passed third reading in the House of Commons on three occasions between 1999 and 2005, Urton notes.
"These provisions had the full support of Canada's SPCAs and industry, including major national farming, fishing and hunting associations," Urton says. "The provisions were subsequently introduced as private member's legislation by MPs Mark Holland, Hedy Fry and Irwin Cotler."
The bill passed second reading in the House of Commons in March. With enough support, this bill could pass third reading in the House, or provisions from this bill could be adopted into an official government bill, which would then be re-introduced for first and subsequent readings.
To contact your MP and express your support for Bill C-246:
http://www.lop.parl.gc.ca/ParlInfo/compilations/houseofcommons/memberbypostalcode.aspx?Menu=HOC
For more information on Bill C-246:
https://openparliament.ca/bills/42-1/C-246/
The British Columbia Society for the Prevention of Cruelty to Animals is a not-for-profit organization reliant on public donations. Our mission is to protect and enhance the quality of life for domestic, farm and wild animals in B.C.