This past summer seniors Betsy Bruyere and her husband, Larry Webster, visited the West Vancouver SPCA location looking to fill the gap their dog, Max, had left when he died of cancer last year.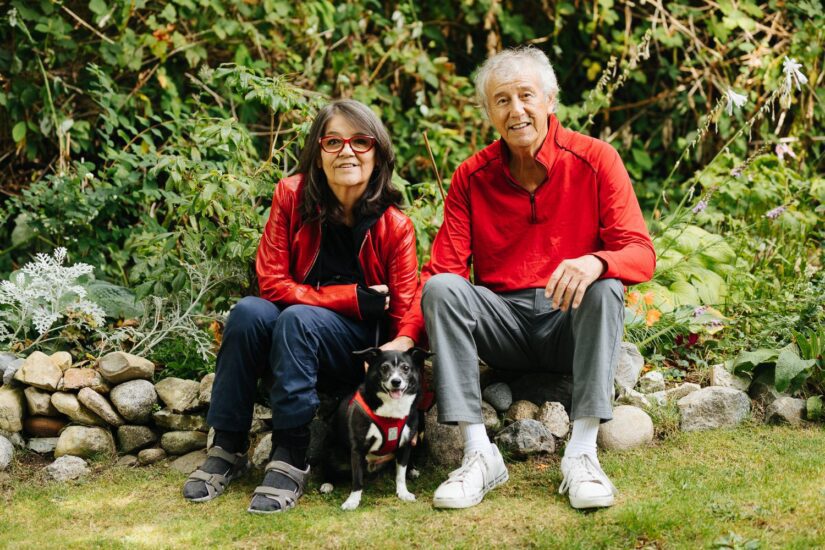 They immediately hit it off with Snoop, an eight-year-old Chihuahua mix, who was surrendered to the branch when his guardian was unable to take on his needs following a breakup. After receiving some much-needed dental care, the senior dog was soon adopted by couple.  
"Staff are always excited to see senior animals adopted, and we love matching  seniors with seniors," says Jesse Smith, an animal care specialist at the West Vancouver branch. "Often senior animals who come in to shelter care have had older guardians and are used to a quieter pace, and comfy laps. Typically, they aren't used to busy households and can become anxious in homes where folks are at work, or have kids." 
Kelowna-based psychologist Ashley Phillips agrees. She thinks the connection between seniors and senior pets is a great one. "I recommend seniors adopting an older pet because it gives that older pet a chance to live a really meaningful life, and the mobility and energy levels are on par." 
Phillips says what makes the bond between a senior and a pet so special is time. "When people adopt pets at a younger age, they might be busy with work and kids to really give a lot of time and attention to the animal. But with seniors, they're past that stage and so typically they're home more often, their hours are more flexible, so they can really spend that one-on-one time with their pet." 
Bruyere and her husband certainly enjoy spending a lot of time with Snoop. In the morning, they wake up to morning cuddles ("Snoop loves being in the middle and takes turn flipping back and forth loving us up," she says) and they enjoy taking long walks in the park with Snoop where sometimes they play ball and tug-of-war or fetch.  
Their favourite thing to do right now as a family, says Bruyere, is honouring the frontline workers who working through the pandemic. "Every evening at 6:58 p.m. Snoop starts pacing and getting all anxious to come help us make us noise at 7 p.m. It is our daily 'thing'." 
Pets often can also give seniors an added sense of purpose, says Phillips. "Often times when we get older a lot of things start to be taken away from us. People start to take care of our daily tasks for us, whether it's cleaning or doing errands for us. A lot of seniors in our society tend to feel that because so many things are taken care of for them, they have little sense of purpose. Having that pet gives them that much-needed routine, stability, and companionship." 
Bruyere attests to that. "Snoop gives us a sense of responsibility and the feeling we are continuing to contribute to society," she says, adding one of the biggest perks of having a dog is how "Snoop forces use to exercise and get fresh air in the park which we probably would not do otherwise." 
Bruyere believes that Snoop's bond with both her and her husband includes being conscious of their age. "He knows we are not young anymore just as he knows there is something not quite right about my feet and ankles," she says, adding that Snoop is so protective of her that he "won't let my husband give me a foot massage anymore."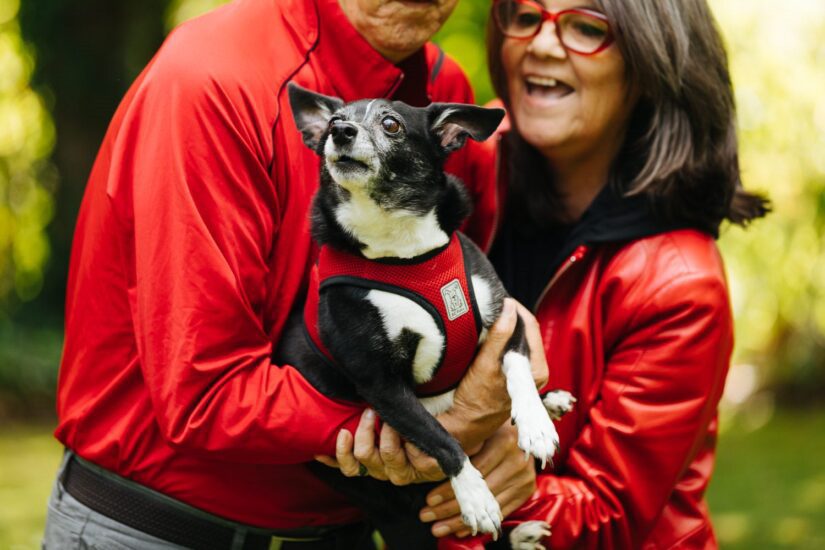 She says Snoop often slows down during their walks and "looks back to see if I am keeping up with him when we go for walks. So, this makes me believe that we are bonded 'knowing' we are seniors and helping each other." 
Bruyere says she "absolutely" would recommend adopting pets to other seniors. "Pets are more than just pets; they are precious family and friends. They help keep you young, happy and healthy." 
---
Watch the Video:
---
More on senior pets
Why senior animals make great pets
Make me a match: Senior volunteer and senior dog the perfect pair
5 Shocking reasons "not" to adopt a senior cat