'Tis the season for giving, which means people are out generously getting gifts for each other for the holidays. It's amazing how generous people are, but we are hoping you can help get the word out about some great gift ideas that make us responsible animal & planet stewards. Here is a list of our top 10 most responsible gifts: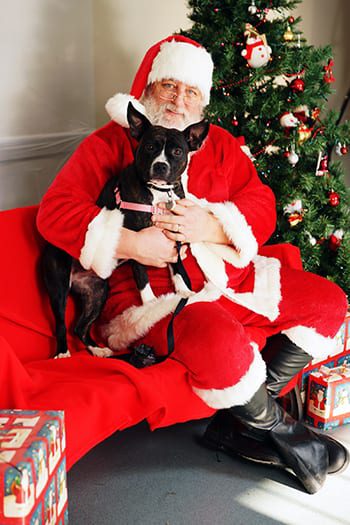 1. Set up a Champions for Animals page. This is the ultimate selfless thing you can do this holiday season, set up a page and ask people to donate to animals instead of asking for gifts this year. This is a no waste & feel good way to celebrate the holidays and your love for animals!
2. Sponsor a wild animal as a gift. You can get a custom certificate to printed off or mailed to you and it will bring all the warm fuzzy effect you want every gift to give.
3. Sign up a kid for BC SPCA Kids Club. There is a whole generation of young animal welfare advocates that don't even know what that means yet! Inspire the children you know to respect and love animals by signing them up today – it's a gift that gives year round.
4. Purchase BC SPCA Gear. Of course everyone needs a hoodie! 100% of profits from BC SPCA Gear all goes right back into your community to make the lives better for animals. So, go ahead and buy that T-shirt, it's for the puppies and the kittens!
5. Shop for Humane Products. If you are looking for popular holiday gifts like soaps and gift baskets, make sure you are looking for the rabbit. Companies like Lush Cosmetics not only don't test on animals, they even use SPCA Certified ingredients in their products that require them!
6. Sponsor a kennel at your local shelter: Find your nearest branch.
7. Get a gift certificate for someone to go on a shopping spree for your local shelter. Keep your receipt to give to the shelter – they can give you a tax receipt. Also, keep their wish list in mind.
8. Sponsor an animal in recovery. The Medical Emergency Fund is a great way to donate on behalf of someone and have it connected right to an animal.
9. Register with BC Pet Registry. A great gift to your animal, a wonderful gift for a friend, a super gift for yourself. It works for anyone with a pet – make sure if they get lost, they also get home.
10. Donate! Give an animal a second chance by donating to the Second Chance fund today.
The British Columbia Society for the Prevention of Cruelty to Animals is a not-for-profit organization reliant on public donations. Our mission is to protect and enhance the quality of life for domestic, farm and wild animals in B.C.