You might call Remley, a dog-about-town. The border collie, who was adopted by Brian Borsoff and his wife, Shannon, in 2011 from the Burnaby SPCA, is a popular canine in his community. He quickly became the "face" of Borsoff's autobody business shortly after his arrival.
"Most people don't come to see me. They always ask for Remley," says Borsoff. "My wife specifically made a sign to put on the reception desk that indicates if he is in or out. Each one of my customers love him. Some come in after an accident and are feeling upset, and Remley is always there to comfort them."
Remley is also known to greet the mailman, and take the mail from him. He also "gives" cheques to the suppliers.
Says Borsoff: "Some people call me to just to see if he is in before they stop by."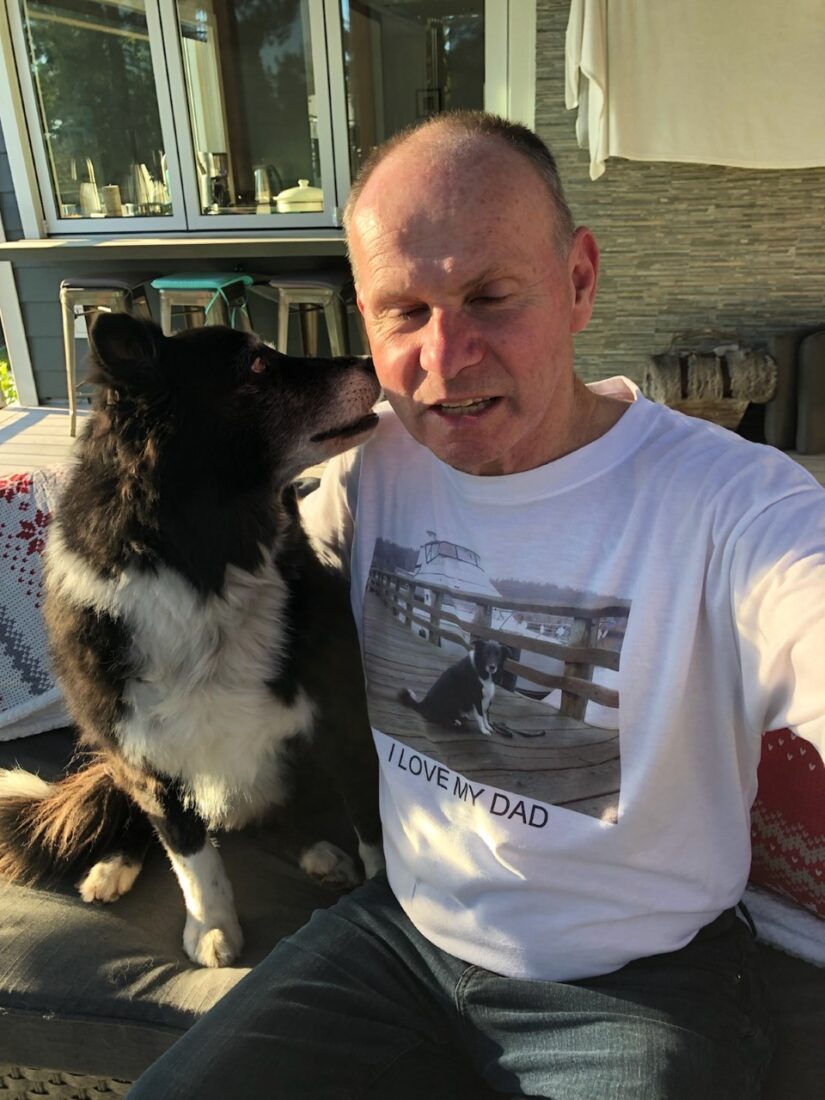 Up until recently, Remley was making the rounds at the Port Moody Hospice every third Sunday to help spread some warmth and wet kisses to the patients. And when he's not at the body shop with his dad, Remley serves as the mascot for the Port Moody Fire and Sasamat Volunteer Fire Department Pet Oxygen Mask Program. The cause is special to Borsoff and his wife who supported the Port Moody Fire Rescue with a donation of $1,600 worth of masks for animals ranging from a mastiff to a mouse. Borsoff says he (and Remley) plan to do the same for the Sasamat Volunteer Fire Department in the near future.
Borsoff says it was "love at first sight" when he and his wife first spotted Remley and adopted him on the spot.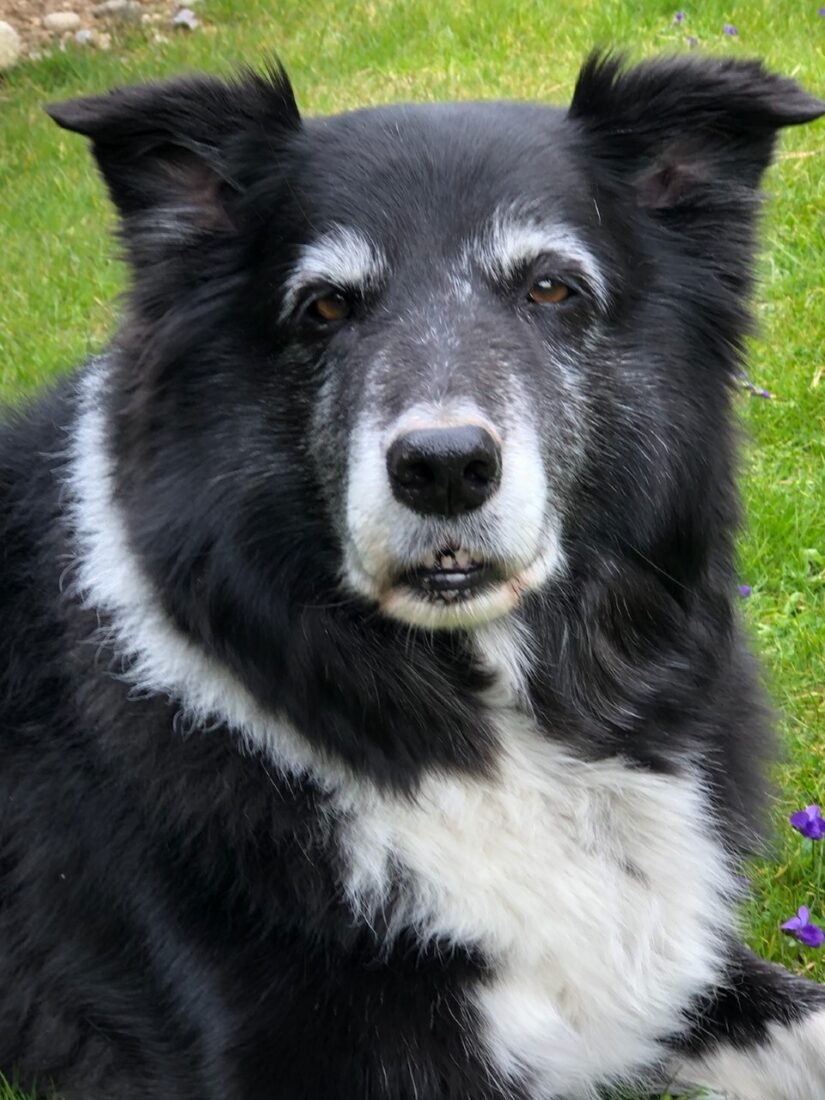 "He is loving, kind, a gentle soul," says Borsoff. "He reacts to others' moods and actions. He wants to be a peacekeeper. At the dog park he will step in between two dogs that are a bit aggressive to snap them out of it. When we have company, he does not leave anyone out. He has to have his time with everybody."
Remley's also a natural for the camera. According to Borsoff and his wife, all they have to do is ask, "Want to take a picture?" and "as soon as he sees the camera he puts his paws up on a tree or hydrant or fence to pose for the photo."
(When asked if he could pose for a Christmas photo for this article, apparently Remley's 'response' was: "No problem.")
Over the holidays, Remley popped by the Port Moody Police Department and the Port Moody Fire Department to deliver cookies and went for hikes every other day.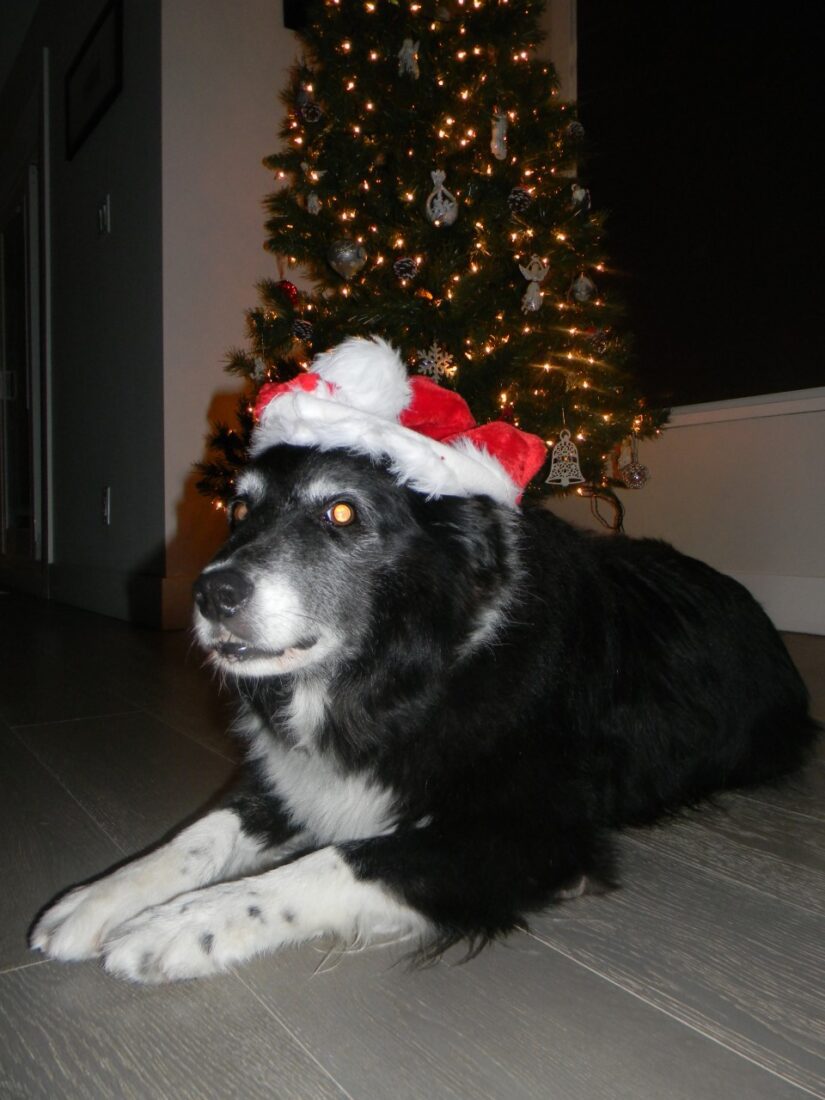 Remley is the second dog the couple have adopted together from the BC SPCA and Borsoff says he would not do it any other way.
"We can't believe how lucky we were to get our Remley. He was perfect. No trouble at all. It was like he's been with us forever."