In the parking lot of a Prince Rupert Home Hardware store, a well-known colony matriarch called Boots spent most of her short life repopulating her colony and taking care of others. Now, it's her turn.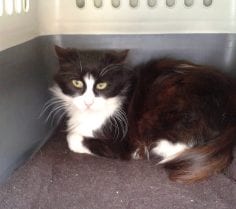 Thanks to the BC SPCA Community Animal Spay/Neuter Grant, colony caretakers were able to trap and spay Boots and the healthy former mama is back with her family, socializing and always waiting at the colony feeding station for her next meal to arrive.
"Boots is only one example of the many successes we have achieved with help from the grant" says Linda Scott, BC SPCA Prince Rupert volunteer and trap-neuter-return (TNR) coordinator.
Now in its third year of receiving funding, the BC SPCA Prince Rupert Branch, alongside dedicated local volunteers, has battled both the cause and effects of the city's cat overpopulation problem. Scott has seen first-hand the way in which cats are valued in her community.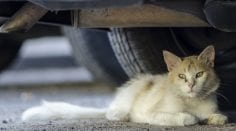 "Kittens tend to be the pet of choice in low-income households, as they are often given away for free and easily obtained through online classifieds or social media," Scott says.
"People tend to be drawn in by how adorable the kittens are and take them home as an impulse decision. However, having a cat is a big responsibility and they often do not have the resources to provide them with the veterinary care they need. In the end, we see a lot of the cats go into heat, be put outside and become pregnant, adding to the cat overpopulation problem."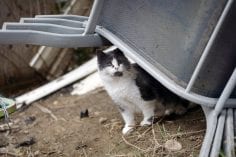 The BC SPCA Community Animal Spay/Neuter Grant has been Prince Rupert's ray of hope in the vicious cycle of cat overpopulation. Since receiving their first grant in 2015, the community has sterilized a total of 128 cats, with 2017 being by far their most successful year as they spayed and neutered 57 cats from three large downtown colonies.
While the BC SPCA Prince Rupert Branch and volunteers like Scott have been able to accomplish a lot in their community, their work is far from done. With a significant cat overpopulation issue in Prince Rupert, their amazing efforts have only made a small dent in the large scale of the problem.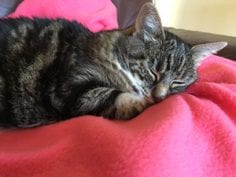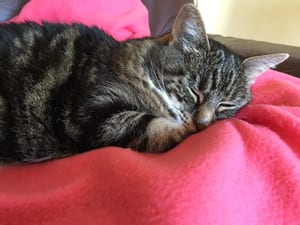 However, the dedicated community cat advocates are showing no signs of slowing and continue to find support in all the right places. Alongside their core TNR work, the BC SPCA Prince Rupert branch staff and volunteers have established an excellent rapport with local business owners, and veterinarians, who provide their services for discounted rates wherever possible.
"We are thrilled that in 2017 we were able to help twice as many cats as from the previous year. With the community behind us, we look forward to improve the lives of many more community cats in the city," Scott concludes.
Learn more about the importance of spay/neuter at spayneuter.ca.