Petsecure is offering $5,000 in matching donations to help provide urgently needed surgery for Caesar, a two-year-old Great Dane who came into the BC SPCA's care through an animal cruelty investigation. He is currently being cared for by the Victoria SPCA Branch.
"Caesar was living in filthy, unsanitary conditions when he was rescued and has a knee issue that could cause a lifetime of chronic pain," says Annie Prittie-Bell, manager of the Victoria SPCA. "His knee is out of place – it can be massaged back but it pops out again right away. After everything he has been through we want him to be able to run and play like a normal pup, but he can't do that without surgery."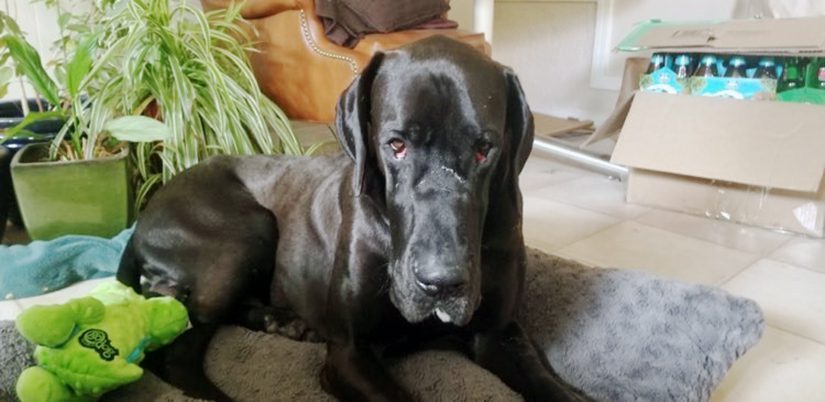 Caesar requires expensive Tibial Plateau Leveling Osteotomy surgery, as well as a second operation to ensure his knee cap stays in place. Because of his size, he will also require professional rehabilitation treatments to help his recovery. "Total cost for his care will be more than $9,000 and we really hope people will help us get this gentle giant on the road to a happy, normal life," says Prittie Bell.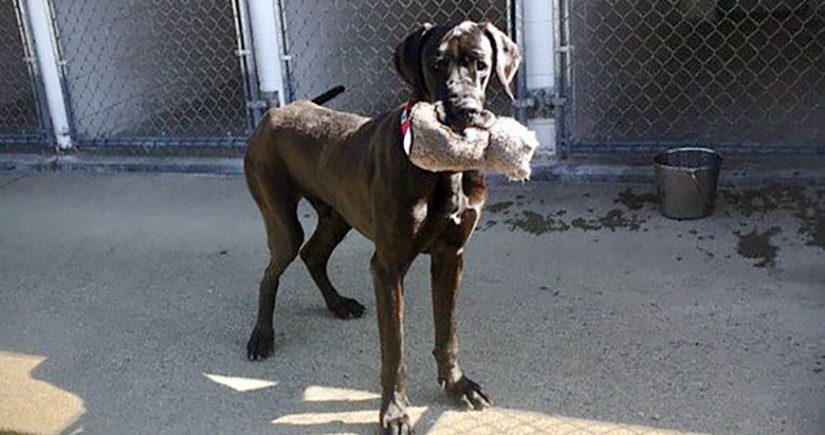 She says Caesar is a sweet dog who will make a wonderful family pet once he is ready for adoption. "He often forgets just how big he is – he's totally convinced he is a lap dog."
Match my donation to help Caesar
Our thanks to Petsecure for their support of animals like Caesar!