There's no doubt about it — Christmas is different this year. In light of COVID-19, reconciling what the holidays will look and feel like can be difficult. Whether your get-togethers are going to be smaller or if you're spending time solo, times are going to be tough. Tack on the grief and stress that sometimes comes with the holidays, and it's normal to feel a little blue right now.
"COVID is definitely going to limit our traditional way of celebrating," says Ashley Phillips, a Kelowna-based psychotherapist and clinical counselor. "It's going to be important for people to look at perspective and how to create new traditions and look at the best way they can celebrate this year."
Part of this shift in perspective, says Phillips, is remembering how our furry friends can help make our holidays brighter.
"During a pandemic we're going to be limited with who we can spend time. We don't have the variety of community but our animals are always there for us," says Phillips. "Especially for someone who lives alone or who has a smaller bubble, your pet can be so critical for companionship."
Here's how you can make the most of your Christmas this year with your pet.
Indulge in a cuddle session
The simple act of petting our animals, says Phillips, has a calming effect on us. "Doing so releases serotonin, oxytocin, and prolixin in our bodies hormones that help us regulate our nervous system and helps us calm down and soothe."
In addition to relieving stress and anxiety, these hormones are also associated with relaxation, warm feelings, and connection, which creates bonding between us and our pets. So, go ahead and indulge in a daily cuddle session with your pet – that is if you have their permission.
Connect to the present moment with your pet
"Staying present is so important for our well-being especially with everything that is going on these days," says Phillips. "When we're lost in our thoughts our pets can give us a healthy distraction from what's happening around us. The nurturing and connection from our pets can help us feel safe and comfortable within our own bodies when our nervous system is creating fear and anxiety."
In fact, a common calming technique that Phillips recommends to her clients is having them watch their animals breathe. "What this does, depending on the animal, is you can actually co-regulate your breathing with your pet. With a bigger animal, like a dog, you can actually see them breathe in and out and we can co-regulate our breathing and that helps us to soothe our nervous system."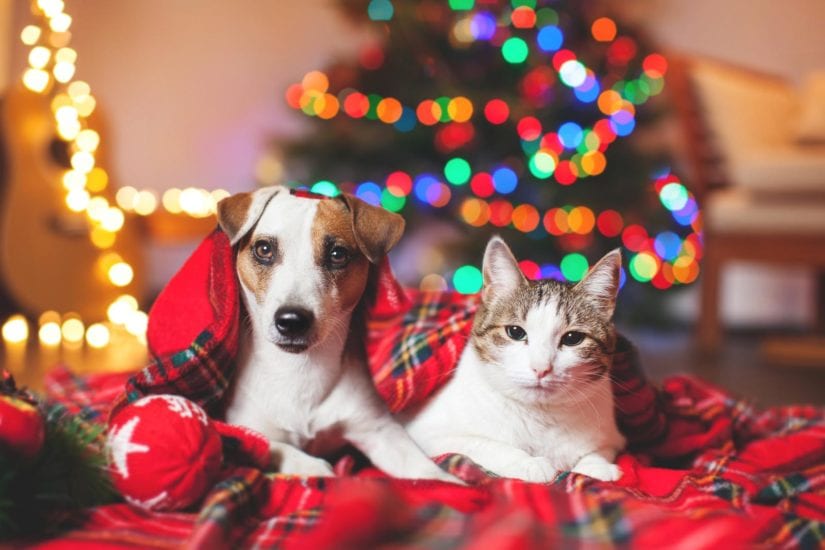 For other smaller animals, Phillips says just watching them breathe helps us return to the present. "It becomes a really good focal point that when a person is getting anxious or overwhelmed, they can watch their animals breathing and can help them return to the present moment."
Tap into your sense of purpose with the help of your furry friend
According to Phillips when we're unsure of our purpose it has an impact on our mental health. As such we might not even be doing things that are important to us, which inevitably causes us suffering and frustration.
"Since our purpose is tied into our value system, when we know what are our values in then we can direct where we put our energy and attention," says Phillips. "When we know what our values are, then our animals can help us connect with that."
For example, if one of your values is keeping fit, then a pet can help you get outside so they can have their morning walk and you can stay accountable to your goal. If community is important to you, you might try to strike up a conversation with a fellow dog guardian in your neighbourhood. Or if you're someone who likes to support others, you might get your dog certified as a therapy dog and offer to help out your community. (All within safety measures, of course.)
Play with your pet
One of the easiest ways to shake off a bad day (or year) is by engaging in play. "There is a lot of therapeutic benefits with laughter and playing as it will help change the endorphins in our brains and our body's response with it," says Phillips.
So, take the time to be silly and play with your pet on a daily basis. Throw a frisbee in the backyard or play fetch at a local dog park with your pooch. If you have a cat, take a few minutes to play with a feather wand or other preferred toy.
"Pets want to play and have fun and be silly – that's what they love to do," says Phillips. "They help us access that fun and playful part of us." Which is something we all need a little more of these days.