Imagine wanting to do nothing more than run and play – and not being able to. That's the sad reality for Skeeter, a three-and-a-half-year-old dog at the Parksville-Qualicum Beach and District BC SPCA Branch – at least, until she receives cruciate surgery on her left hind leg.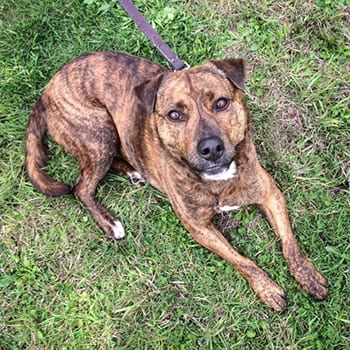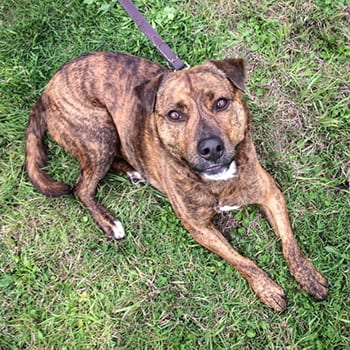 "Skeeter is such a sweetheart! She's so affectionate and loving, but the torn tissue behind her left knee means she can't have fun playing, walking or running, which she usually loves to do," says BC SPCA Parksville-Qualicum Beach and District Branch manager Nadine Durante.
"She's such a playful girl and capable of living a long and active life – we just want to give her a chance to do exactly that, in a loving, forever home."
Surrendered to the SPCA by her previous owner, Skeeter will be available for adoption after she fully recovers from her surgery, a process that could take up to four months. Her medical costs are expected to exceed $3,000.
A non-profit organization, the BC SPCA relies primarily on public donations in carrying out its life-saving work helping the province's most vulnerable animals. If you can help Skeeter and others like her in need at the Parksville SPCA, you can donate online at spca.bc.ca/medicalemergency or in person at 1565Alberni Highway, Parksville.
The British Columbia Society for the Prevention of Cruelty to Animals is a not-for-profit organization reliant on public donations. Our mission is to protect and enhance the quality of life for domestic, farm and wild animals in B.C.