Our province is renowned worldwide for its wildlife. Nowhere is this more apparent than along British Columbia's coastline, which is home to diverse species such as murrelets, petrels, auklets, puffins, sea otters, and seals among many others. All of these animals would be impacted by an oil spill.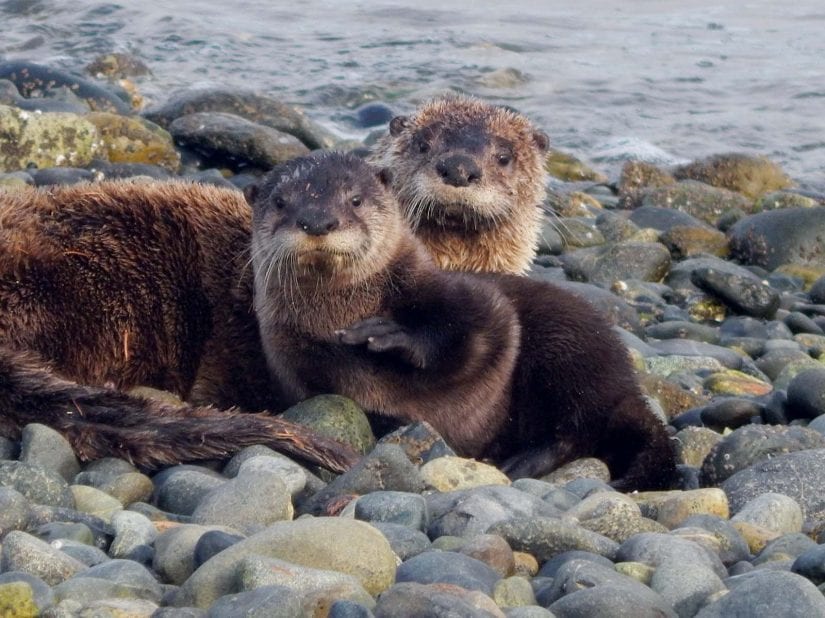 A new report released by the provincial government outlines some shocking realities about our current ability to respond to an oil spill. According to the study by Nuka Research & Planning Group LLC, only a small percentage of oil spilled (between three and 31 per cent depending on the location) would be recovered in areas like the north coast of B.C. or the Strait of Juan de Fuca.
Oil recovery is not the only issue, wildlife must also be taken into consideration. Millions of marine birds and mammals who live along the west coast depend on a strong and proactive approach to wildlife rehabilitation in the event of a spill. Unfortunately, as with other aspects of spill response, B.C. is vastly unprepared to deal with a wildlife response.
In 2011, The Oiled Wildlife Trust, a consortium of provincial wildlife organizations including the BC SPCA, issued a comprehensive report in response to the Enbridge Northern Gateway project proposal, putting it bluntly: given our current response systems, significant wildlife casualties would most certainly be the case in the event of even a small spill.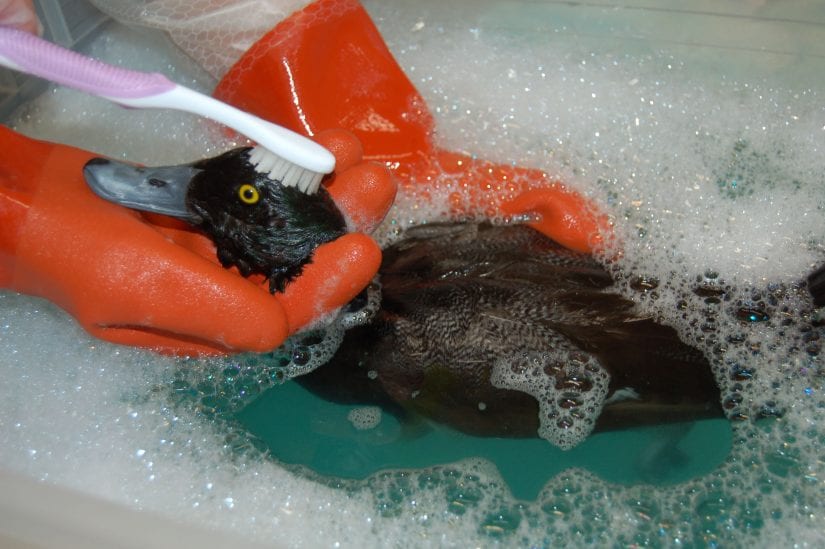 The effects of oil on wildlife are devastating. This is especially true for birds, which are often impacted by the thousands during an ocean-based spill. The insulation system that allows seabirds to spend most of their lives in open water is damaged when oil penetrates the waterproof layer of the bird's feathers. This causes cold ocean water to soak through to their skin. Within days, birds will die of hypothermia unless their feather system is repaired. Oiled birds can also lose flight and buoyancy, and are thus unable to feed, which can quickly lead to dehydration and starvation. As well, oil-soaked birds try to clean oil off their feathers by preening – the toxic nature of most oils will kill a bird if ingested.
The first 24 to 48 hours in any oil spill are critical for wildlife rehabilitation. With birds, the rehabilitation process must remove all traces of oil without damaging their intricate and delicate feather system. The procedure is stressful for the birds, and professional rehabilitators must be thorough, while monitoring the bird's physical condition as birds can die from the stress of handling alone. Successfully rehabilitated oiled birds are kept warm in a quiet environment, and once fully recovered and waterproof, birds are released in oil-free areas.
The BC SPCA is fortunate to have several professional wildlife rehabilitators on staff; however, the capacity of our organization is dwarfed by the magnitude of resources needed during an oil spill. Successful oiled wildlife rehabilitation requires significant funding, coordinated response plans and dedicated facilities and personnel, none of which exist in British Columbia today. There are fewer than 15 trained professional personnel capable of dealing with oiled wildlife in B.C. Compare this with California – B.C. has 18 times the amount of coastline as California, yet that state boasts 10 oiled wildlife primary care facilities, along with hundreds of veterinarians, technicians, response rehabilitators and trained volunteers.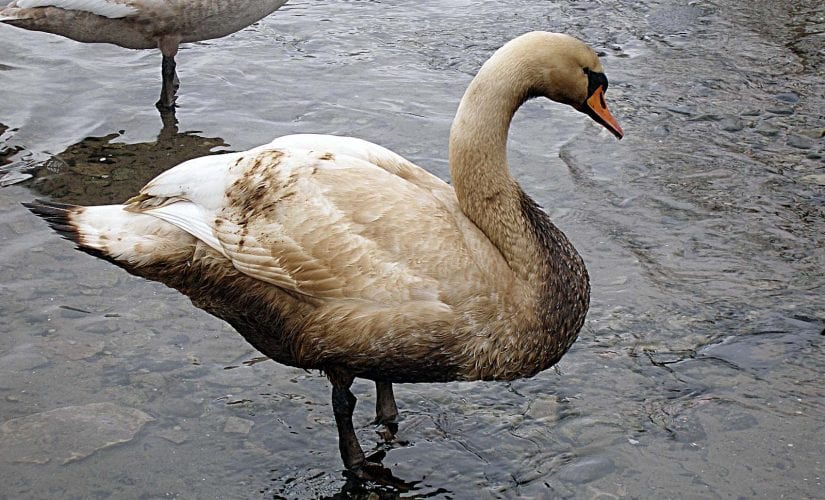 The BC SPCA recently participated in B.C.'s Land Based Spill Preparedness and Response symposium. While we appreciated the opportunity to provide input in the hopes of mitigating negative impacts on wildlife, many concerns remain. An absence of federal legislation on oiled wildlife, deficient government response capacity, divergent management and communication structures among the various government and non-governmental organizations who are involved in oiled wildlife response, a lack of understanding about oiled animal rehabilitation procedures among regulators and the absence of designated funding for oiled wildlife response all stand in the way of successful wildlife response.
British Columbia's wildlife deserves better than this and we caution the provincial and federal government to seriously acknowledge our current lack of spill response capacity for wildlife.
Take action!