The Nanaimo SPCA Branch is appealing to the public for help with growing medical costs for four Chinese Crested dogs and three Peterbald cats recently surrendered as a result of an SPCA cruelty investigation. Both breeds, originating from China and Russia respectively, are known for their unusual hairless appearance.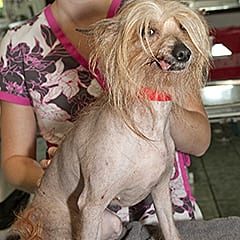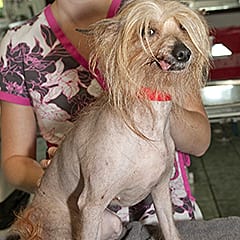 "All seven animals have severe dental disease and several have luxating patellas that will require surgery," says Leon Davis, manager of the Nanaimo SPCA. "The veterinary costs to the branch will be close to $6,000." The SPCA took the animals into care following a cruelty investigation into substandard care and living conditions in the home.
"This unexpected cost has put a tremendous strain on our normal medical budget and we would be so grateful if there are animal lovers out there who can help us provide the care that these animals and others like them at the branch need," says Davis.
Anyone able to help is asked to drop their donation off to the Nanaimo SPCA at 2200 Labieux Road, to call the shelter at 250-758-8444 or to make a donation to the Nanaimo Branch online.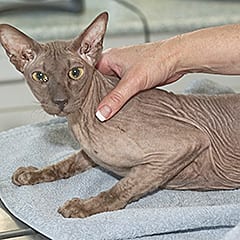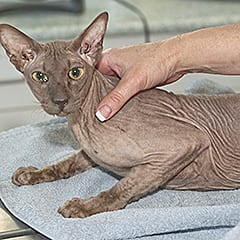 The British Columbia Society for the Prevention of Cruelty to Animals is a not-for-profit organization reliant on public donations. Our mission is to protect and enhance the quality of life for domestic, farm and wild animals in B.C.