The BC SPCA's Burnaby Branch is seeking your help with medical costs for Mocha who needs surgery on both of her hind legs.
Mocha came to the SPCA in excruciating pain. A veterinarian examined Mocha and found she had three to four bi-lateral medial patella luxations with mild concurrent hip dysplasia, moderate angulation and torsion of both hind limbs. She may require corrective tibial and femerol osteotomies. In other words, Mocha will need knee surgery on both of her hind legs.
"Mocha has experienced a lot of change and suffering in her short life," says SPCA Burnaby branch manager Nicole McBain. "She deserves to be able to run, play, hike and go on adventures without being in pain."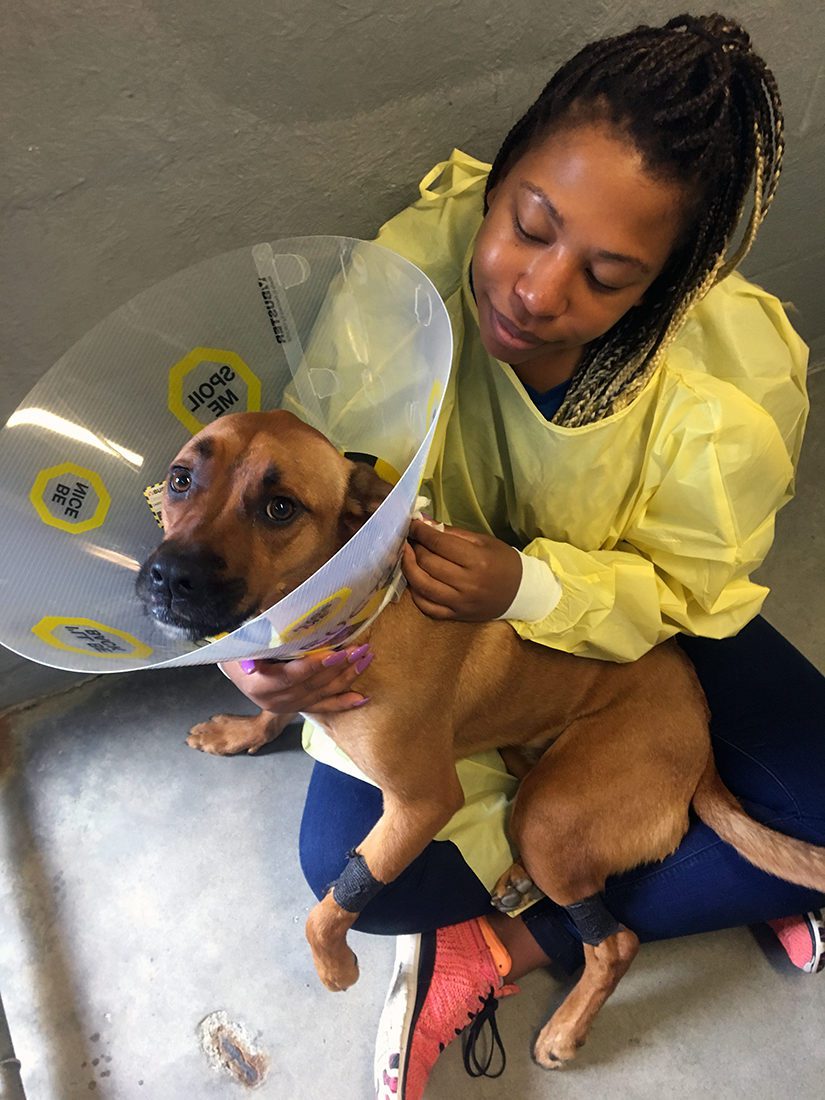 Mocha's medical costs are estimated to be around $6,730 and her surgery will need to be done in stages. She will have surgery on one knee then at least six weeks of recovery time before going in for surgery on the second knee.
This gentle and sweet dog will make a great companion for someone once she has fully healed. "Mocha adores her stuffed toys and will happily amuse herself quietly playing," says McBain. "She is a darling and loves to have a good snuggle with you."
If you can help Mocha and other animals in need at the Burnaby SPCA, please visit spca.bc.ca/medicalemergency or visit the branch at 3202 Norland Avenue, Burnaby, 604-291-7201.