Photo caption: (below) Shiva received veterinary care and has since been adopted into a new loving home – Photo credit: Unleashed Pet Portraits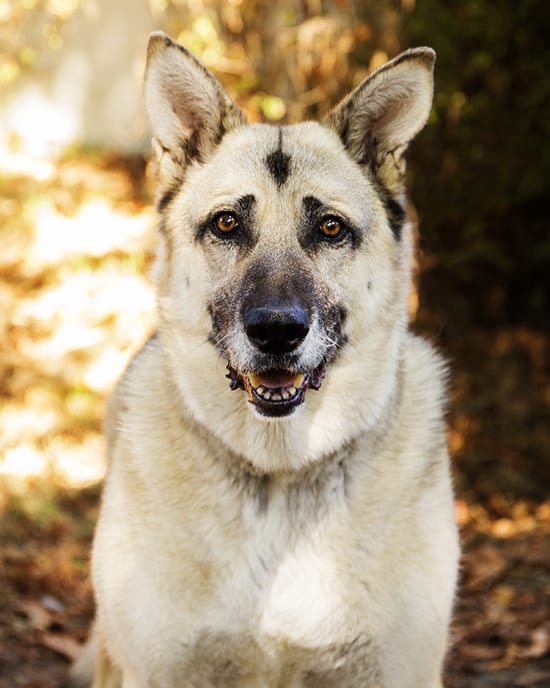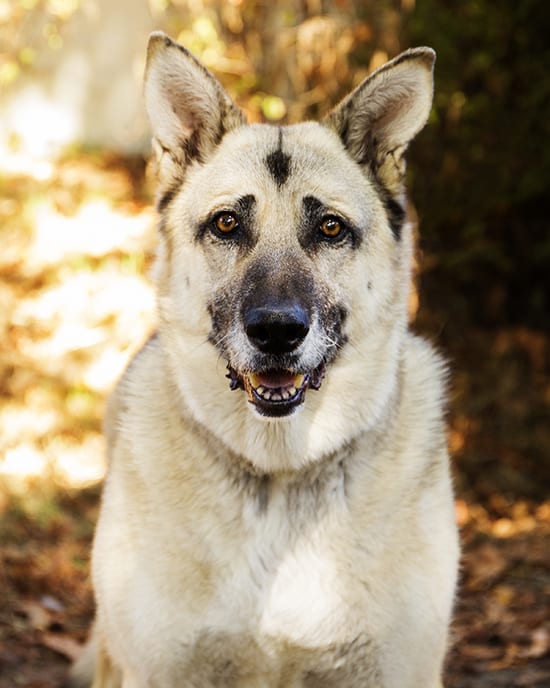 A Metchosin couple has been charged with animal cruelty following a BC SPCA investigation. Dave and Beverly Bickerdike have been charged under both the Criminal Code of Canada and the Prevention of Cruelty to Animals Act after SPCA animal protection officers responded to complaints in August of 2013 that animals in the couple's care were being neglected. The SPCA has responded to several complaints involving animals owned by the family in the past.
When the Bickerdikes failed to comply with the SPCA's repeated requests to view the animals, SPCA constables obtained a search warrant and discovered a German shepherd (Shiva) two poodles (Chompers and Mr. Tibbs) and a brown tabby cat (Bubba) in distress on the property.
"All of the animals required immediate veterinary treatment for untreated problems ranging from serious mobility issues, pain management, severe periodontal disease and skin issues," says SPCA constable Lynsay Bailey.
The health of one of the poodles, Mr. Tibbs, deteriorated rapidly despite intervention and he had to be humanely euthanized on the advice of a veterinarian. The remaining three animals were cared for at the Victoria SPCA, where they received veterinary care and were adopted into new loving homes.
If convicted, the Bickerdikes face up to a maximum of five years in jail, a fine of up to $75,000 and up to a lifetime prohibition of owning or having custody of animals.
The British Columbia Society for the Prevention of Cruelty to Animals is a not-for-profit organization reliant on public donations. Our mission is to protect and enhance the quality of life for domestic, farm and wild animals in B.C.