The BC SPCA is hoping you can help give Momoa a new leg up on life. The two-year-old Rottweiler was recently brought into the Comox Branch by a Good Samaritan after he was found roaming at the Campbell River Waste Management Centre. It's believed the dog had been left alone there for a few weeks before being discovered.
As soon as Momoa arrived to the shelter, it was obvious to staff that something was wrong with his right hind leg. After being examined, it was discovered he had a full tear in his right hind ACL, a crucial ligament in his knee. Momoa's veterinarian estimated that he has been suffering from the injury for at least six months.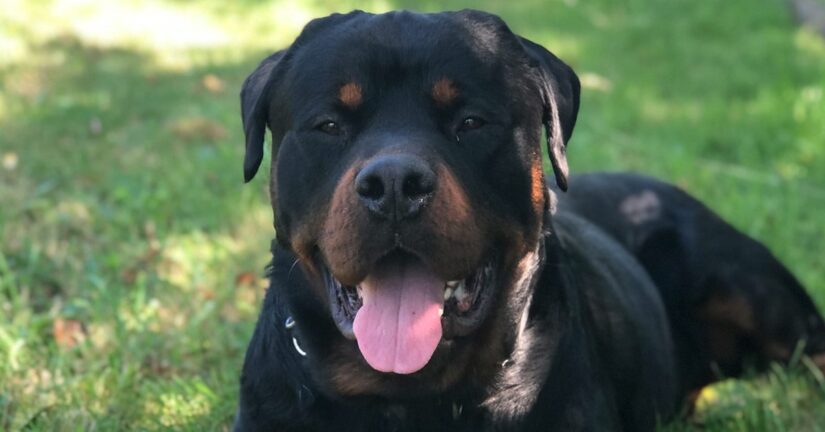 Momoa was immediately administered medication to alleviate his discomfort, but he is still in considerable pain due to his injury. Soon Momoa will undergo surgery where he will require a complicated procedure called a TPLO to help stabilize his leg. Momoa's recovery time will be lengthy as he will need to take it slow and will have to be carefully monitored to make sure his incision site is healing properly. Momoa will then be put on cage rest with short walks to help strengthen his leg muscles.
When Petsecure learned about Momoa's terrible ordeal, the company generously offered to match donations up to $2,000 to help. This aid would cover more than half his medical costs, including surgery, medication and treatment as well as daily care for Momoa until he's ready for adoption.
Despite all he is going through staff at the Comox Branch report that he's been the sweetest patient, "giving kisses to everyone whenever he can."