The BC SPCA is hoping animal lovers will reach out to help Bill, an adorable Great Pyrenees/Maremma sheepdog mix who came into SPCA care after he was found roaming on a property in Hope. A Good Samaritan called the SPCA after Bill showed up, clearly searching for help. In addition to being emaciated and suffering from a terrible skin condition, Bill has an old untreated injury which has caused his hip to dislocate.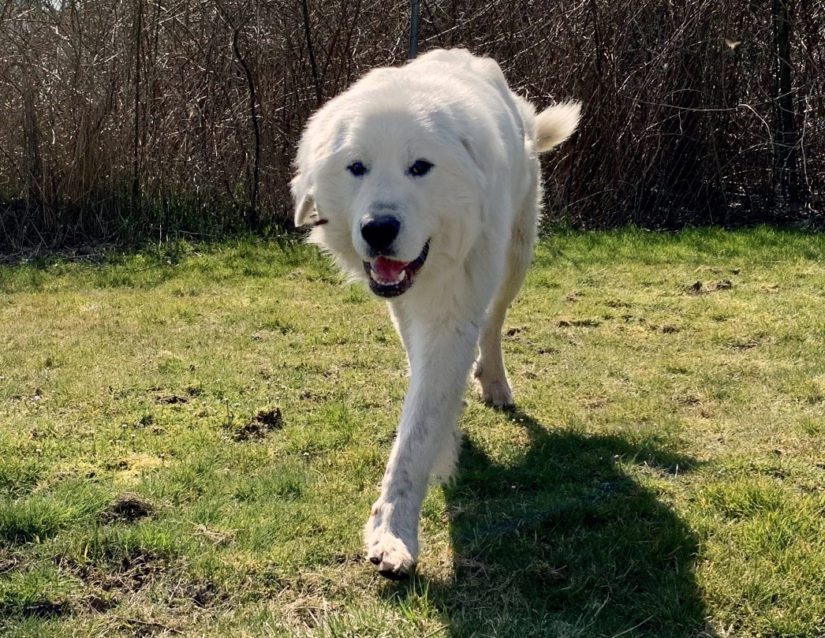 "Bill requires hip surgery, which will be a huge relief for him because without the pain medication, every step would be difficult for him," says Sarah Ringer, manager of the BC SPCA's Abbotsford Branch. "We have been giving him multiple small feedings per day to allow him to gain weight without overwhelming his system, in addition to other medical treatments.
Ringer says Bill is a "big, silly guy" who is eager to love. "He is great with both kids and adults, he can entertain himself for hours with his toys and he has a personality that is as large as he is."
Bill's care costs are estimated at $2,230.