The BC SPCA is hoping caring animal lovers will reach out to help Ducky, a five-year-old tabby who suffered extensive injuries after being hit by a car. He is currently in care at the BC SPCA in Burnaby.
"He has a broken back leg, a broken jaw and the trauma to his skull was so intense that his eye is longer being held in the socket properly. He is heartbreaking to look at," says Nicole McBain, manager of the BC SPCA Burnaby Branch.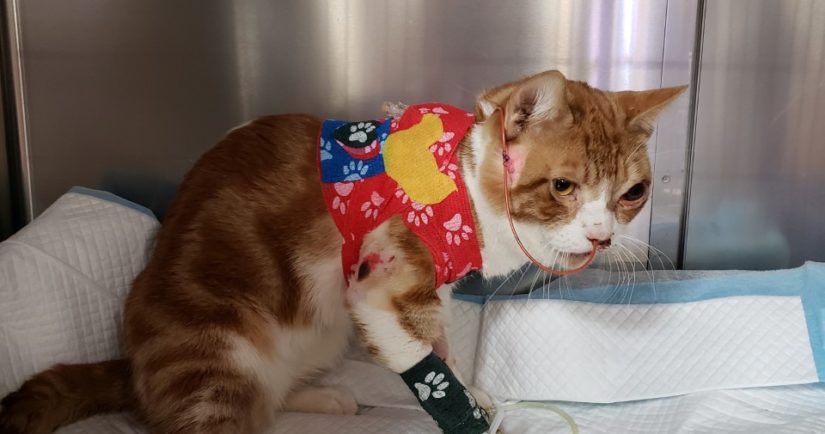 Ducky will need multiple surgeries including an eye removal as well as surgery to repair his broken leg. A plate will be placed in his leg to keep it in position and allow it to heal properly. "He will be on careful rest while he recovers from his surgeries but we are confident this tough guy will heal and will have no problems adjusting to life with one eye," says McBain.
McBain says that despite his extensive injuries, Ducky is the sweetest boy who has won the hearts of SPCA staff and volunteers. "He is always so gentle and absolutely loves attention. He will purr up a storm if anyone comes near and tries to roll around for belly rubs. Even with broken bones, he always tries to get up to come closer if he thinks someone will pet him." She adds that he earned his new name because his meows sound like a little duck when he is asking for pets and attention.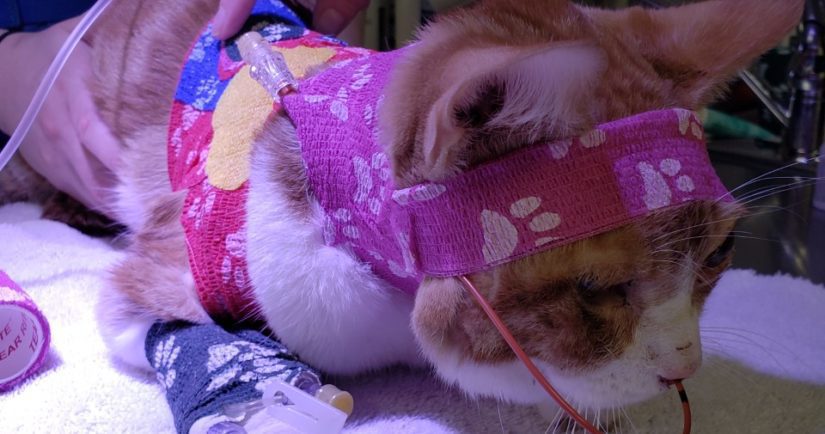 Ducky's surgeries and ongoing care will cost more than $2,000. After a few months in recovery the SPCA will be seeking a forever home for this special boy.