No one wants to lose a pet. But it happens to even the most responsible of pet guardians – a window or door accidentally gets left open, and the family dog or cat is suddenly missing.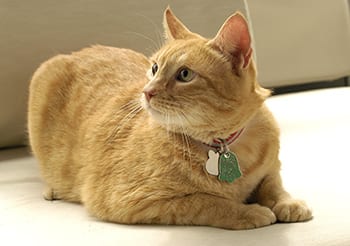 "First of all, don't panic," says Lorie Chortyk, BC SPCA general manager of community relations. "Talk to your neighbours, to the mail carrier, to the woman you see running in your neighbourhood all the time, and ask them if they've seen your pet."
The BC SPCA also recommends going online, to the BC Pet Registry, to BC Pet Search and to the Missing Pets in B.C. Facebook page, as well as going to your local BC SPCA shelter or municipal animal control facility to look for your pet, Chortyk says.
"Calling your veterinarian and making sure your pet's ID tags, tattoo or microchip contact information is correct and up-to-date is a good idea," Chortyk says, noting that, once registered with the new BC Pet Registry, pet guardians can update their pet's ID contact details online.
The BC SPCA also recommends making 'lost pet' posters with a large image of the missing animal and clear contact information, and putting them up around the neighbourhood, at local vet's offices, and at SPCA or animal control facilities. Ensuring your pet has permanent identification, such as an ear tattoo or microchip, as well as a collar with a tag, is key, she notes.
"Don't give up! We've seen many animals reunited with their families months after they went missing," she says. Visit our lost and found page for more tips.