The BC SPCA says it is stunned by the light sentence handed down today to Bob Fawcett, former general manager of the Whistler-based Howling Dog Tours, but believes the animal cruelty investigation into the disturbing case has led to a more humane future for sled dogs across the province.  Fawcett, who pleaded guilty Aug. 30 to causing unnecessary pain and suffering to a number of sled dogs near Whistler in April 2010, was sentenced to three years probation during which he cannot work in the sled dog industry and a $1,725 fine. He received no jail time for his role in the slaughter of the sled dogs and can continue to own and have custody of animals.
"To say we are shocked by this sentence for these gruesome killings is an understatement," said Marcie Moriarty, chief prevention and enforcement officer for the BC SPCA. "I can honestly say that the BC SPCA did its job to the fullest extent in this case, and in my opinion, the courts did not."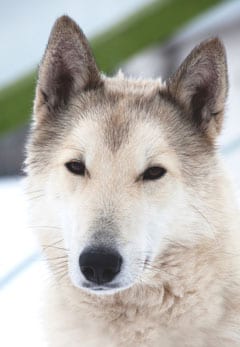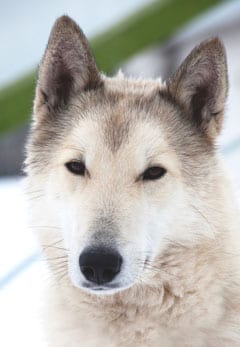 While Moriarty says she is dismayed by the sentence handed down today, she believes much good came out of the investigation.  "The sentencing today was about one individual and one horrific situation, but this case has also been about the bigger issue of making changes to legislation and industry standards to protect sled dogs across B.C. in the future."
Moriarty says that when allegations of the mass killings came to light in January 2011 the BC SPCA immediately launched an investigation. "To ignore such disturbing allegations was not an option but we also recognized that the case would have far-reaching implications for working animals in B.C. and across Canada."
Grisly and disturbing details of the mass killings were leaked to media in January 2011 after Fawcett filed a successful claim with WorkSafe BC, saying the cull left him with post-traumatic stress disorder. Fawcett also posted details on a PTSD website, describing how the panicked animals were shot or had their throats slit before being dumped in a mass grave on the property.
The BC SPCA's investigation led to the charges of animal cruelty against Fawcett and the non-profit society also worked to bring about significant changes to the way the sled dog industry operates in B.C. The BC SPCA was a key contributor to a government task force that was created to examine ways to ensure more humane treatment for sled dogs and to a sled dog code of practice that adopted in February 2012.
The British Columbia Society for the Prevention of Cruelty to Animals is a not-for-profit organization reliant on public donations. Our mission is to protect and enhance the quality of life for domestic, farm and wild animals in B.C.