Paris was just six weeks old when she was found wandering in a rural, forested area just outside of Victoria by a Good Samaritan.
"This tiny kitten came in with a severe eye injury and possible infection and was immediately brought to a veterinarian," says Emma Hamill, manager of the BC SPCA's Victoria animal centre. "She must have been in so much pain." The kitten will need to have her eye removed and is on pain medication and antibiotics.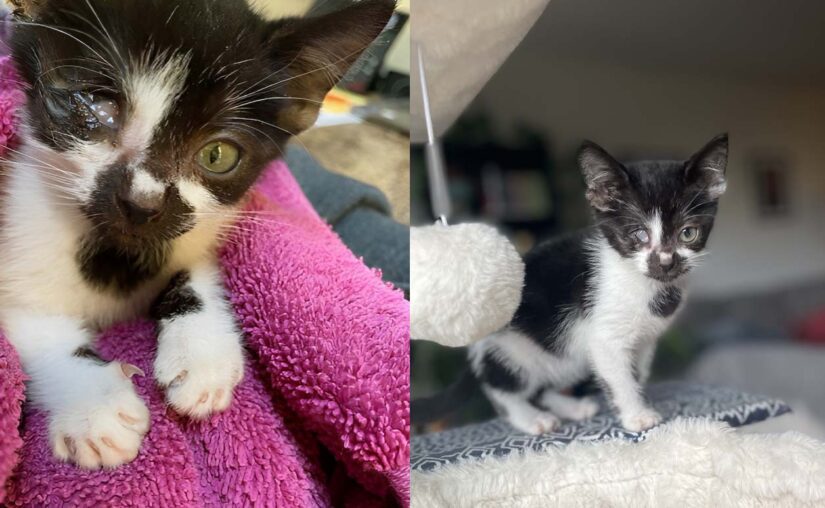 Paris is currently with a BC SPCA foster waiting for her eye removal surgery. "She is a very sweet kitten whose trauma and impaired vision is not dimming her shine at all," says Hamill. "She is living with her BC SPCA alumni foster brother Arthur, who is showing her the way. He had to have a limb amputated and is now a beautiful tripod kitty."
As soon as Paris has recovered from her surgery, she will be available for adoption.
Our loyal friends at Petsecure Pet Health Insurance* were so inspired by Paris' story that they are matching up to $3,000 in donations towards her care and to other animals who need urgent medical help. Today your gift will help twice as much.
*Supported by a grant from Definity Insurance Foundation with funding from the Definity Insurance Company.