B.C. youth put their ideas into action for animals this year in a big way. From awareness-raising presentations to fundraising lemonade stands, our team was truly impressed by the passion and sincerity demonstrated by these kids. A young volunteer even wrote a book about a BC SPCA adoption, and another group of kids re-purposed old t-shirts into cat beds for their local shelter.
Pamela Bean, humane education coordinator and contributing editor for Bark!, (the official magazine of the BC SPCA Kids Club) shared, "Kids are using their birthday parties to fundraise, asking their friends for donations instead of presents! We're always so touched by the selflessness of those children."
We want to celebrate these kids with 5 awesome examples of kindness that will undoubtedly encourage creativity and inspire future advocates:
---
1) At just six years old, Robbie started his own business, "Robbie's Canine Cookies. Robbie, or "Cookerman," as appears on his custom apron, donated $100 – $1 from every bag of cookies he sold – to the BC SPCA Comox Valley & District Branch.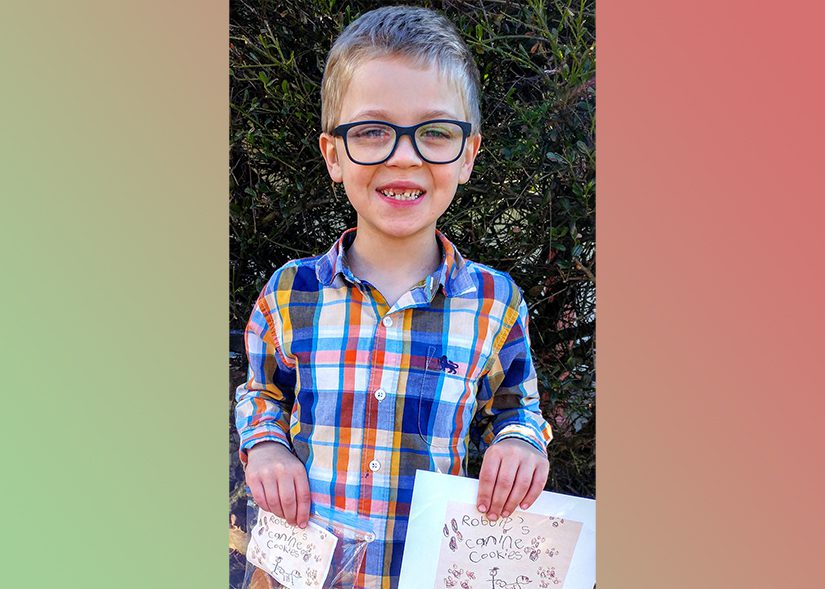 ---
2) Jenny made and sold homemade sock stuffies, and raised $410 for the BC SPCA Sea to Sky Branch in Squamish.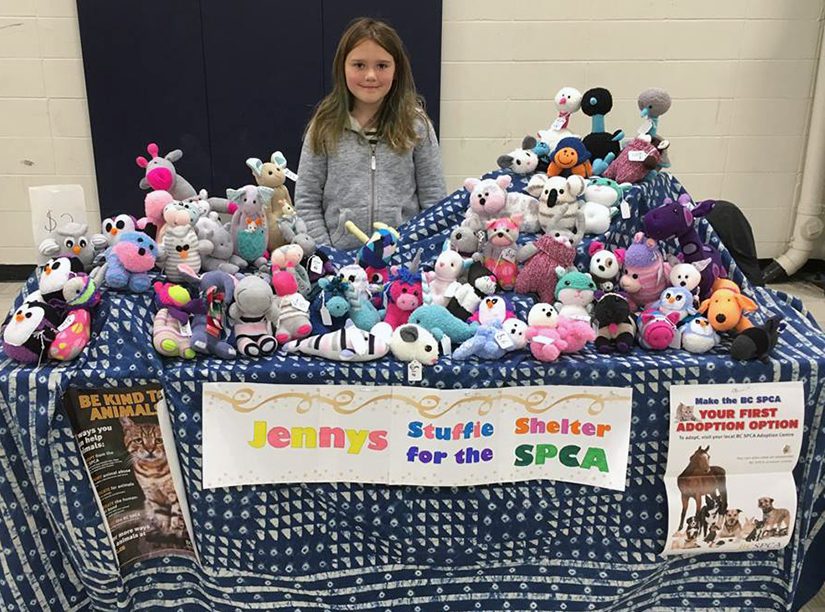 ---
3) Jude and Emerson stopped by the BC SPCA Nelson Branch to donate $157 for the animals. These generous young men raised the money by making lavender spray and animal magnets to sell at their local farmers' market.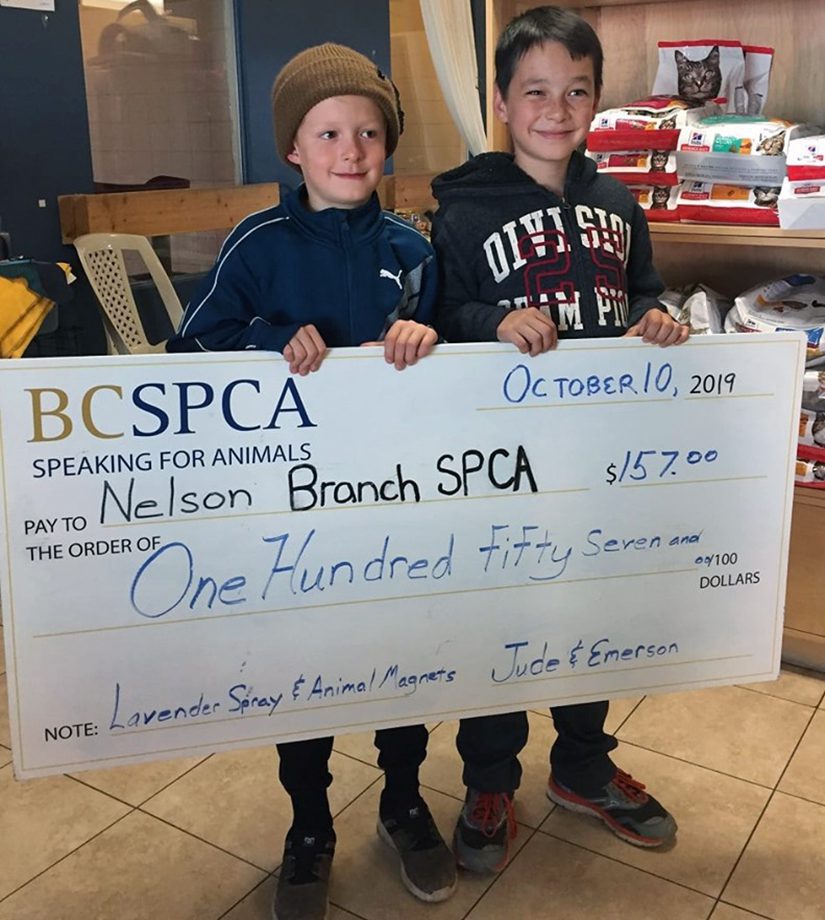 ---
4) Shoji, 5, asked guests to donate to animals instead of giving him presents for his birthday. He raised $90 for the BC SPCA Tri-Cities Branch.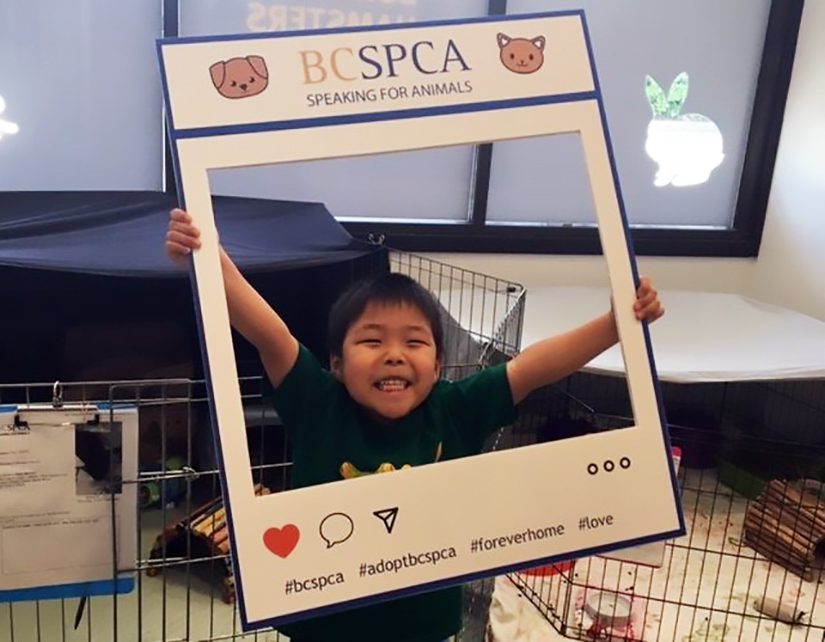 ---
5) Zanti, Lucie and Alia were in the library reading an issue of Bark! magazine when they got inspired! Using the recipe for "pupcakes" in one of the articles, the girls baked and sold these delicious dog treats, raising $80 for the BC SPCA Vancouver Branch.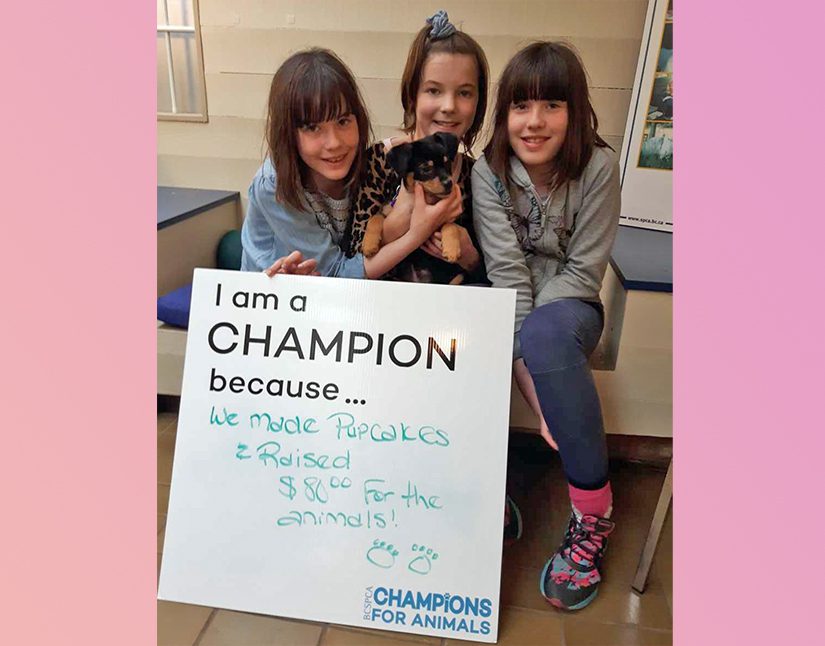 ---
By sharing these stories, the BC SPCA hopes not only to celebrate these kids' contributions, but also to inspire others and spread the word about ways to take action. Get your animal-loving child involved by purchasing a Kids Club Membership. *Plus – order a Kids Club membership by December 11, 2019 for delivery in time for Christmas.
---
Subscribe to e-Kids newsletter