Ivy's story is a true 'tail' of transformation. At just seven weeks old, the little black cat was horrifically thrown from a moving vehicle. Thankfully, a Good Samaritan was able to retrieve her and brought her to the BC SPCA location in Kelowna for help.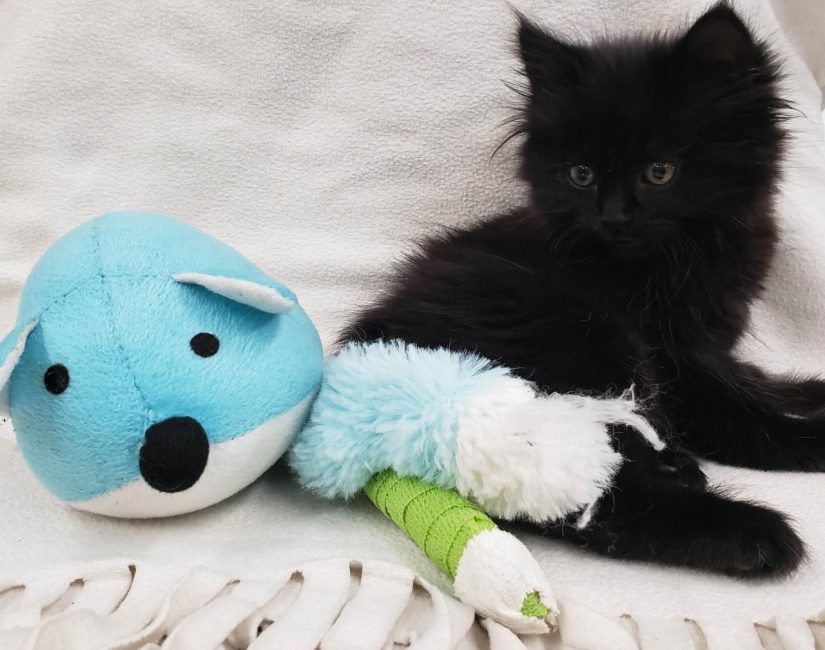 Upon arrival, Ivy was immediately administered medication to relieve her considerable pain. The impact of her harrowing ordeal was so severe that her tail skin was almost completely removed and one of her femurs were fractured. After her examination, it was determined that her tail was beyond repair and would need amputation. Surgery was also discussed to help her damaged femur.
Despite her injuries, Ivy remained a happy kitten. At the time, Sean Hogan, manager of the BC SPCA in Kelowna, called her a "fighter and a survivor."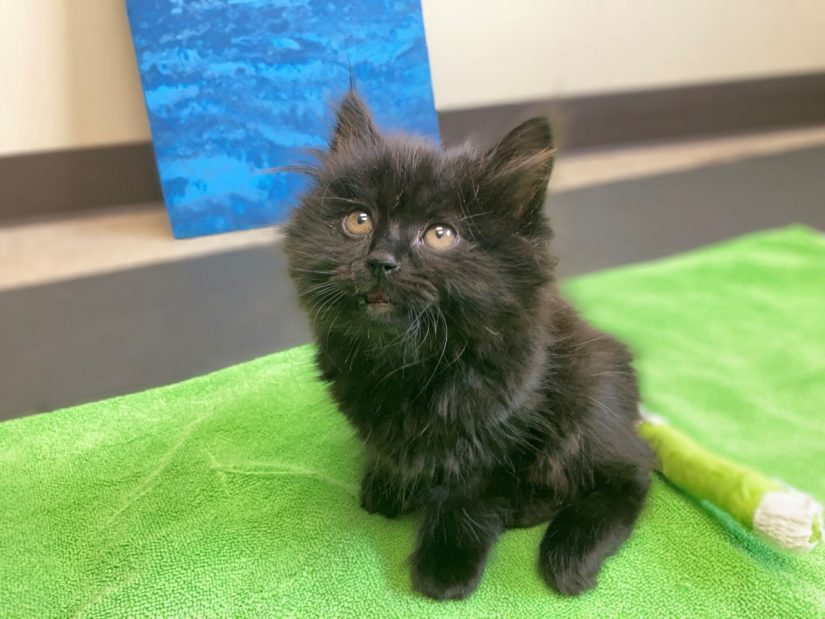 When Petsecure learned about Ivy's terrible experience, the company generously offered to match all medical donations up to $3,500 to help cover her medical costs, including surgery, medication and treatment until she's ready for adoption. When Ivy is finally adopted into her 'furever' family, it's a great opportunity for her to have a Petsecure policy, so her family's finances are protected thanks to pet health insurance coverage.
Flash forward a few months, and now Ivy's future is looking more than a little paws-itive. Not only did the generosity of Petsecure and our donors raise over $44,000 for her care, but Ivy is thriving despite her horrific start to life.
"Ivy is a trooper. When we first met her, she was very traumatized physically. Her injuries meant that she would have a long road to recovery," says Hogan. "But it was her strong personality that stood out and gave the veterinary team and us the confidence that she would pull through."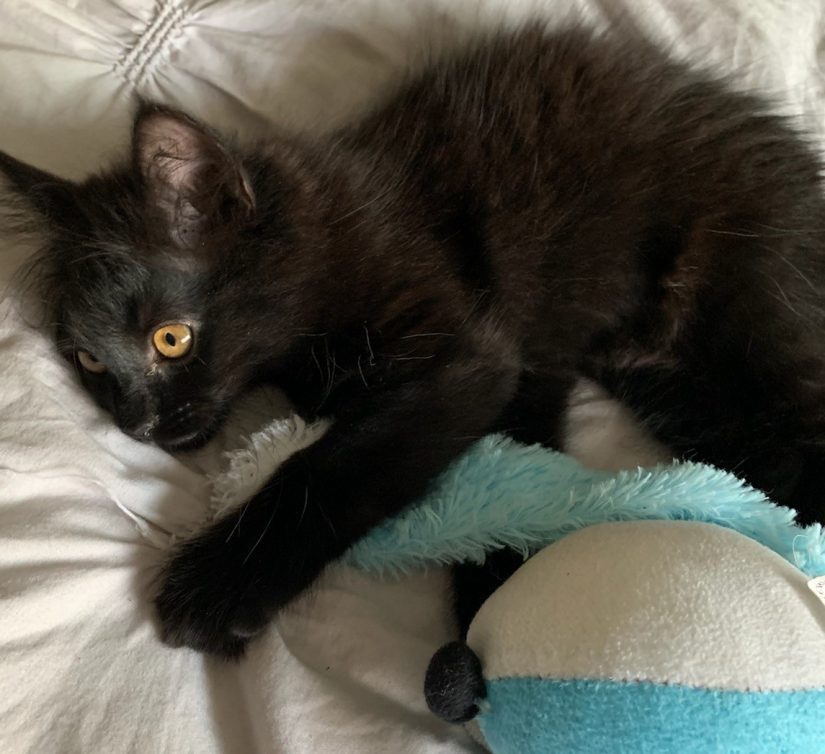 Ivy's recent medical exam showed excellent and continued healing around her hip and femur issues, which might not require surgery after all. She is expected to make a full recovery, and once she is given the all-clear from the doctor, there's no doubt Ivy will make a 'purrfect' addition to her new 'furever' family's home. While she might be missing a tail, her tale of transformation is truly inspiring.
Help care for animals like Ivy