When asked what she likes best about writing for Bark!, the BC SPCA's youth magazine, Gillian Ickert Plett, BC SPCA humane education assistant, replies, "High Paws."
High Paws has been a regular feature in Bark! since the magazine was first published in 2004. The feature highlights what kids around the province are doing for animals. "Stories pour in from our branches, from parents, from teachers and from the kids themselves. We then have the difficult task of selecting a few for the magazine," explains Ickert Plett. Her one complaint? "There's never enough room to showcase them all!"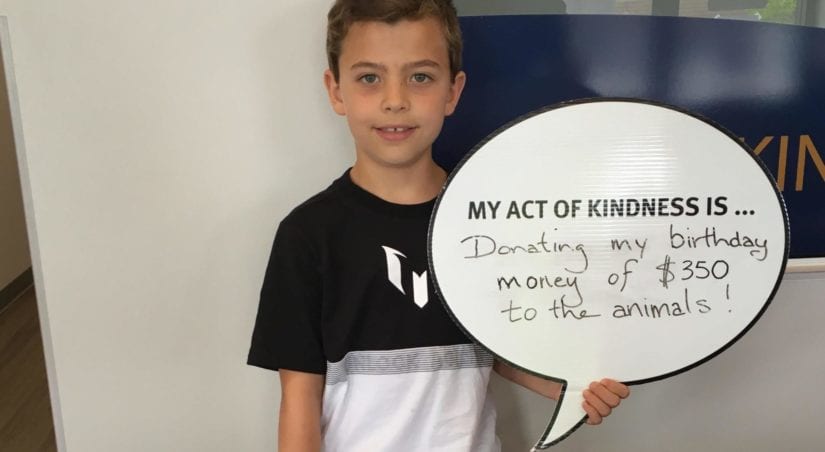 Every year, thousands of kids of all ages choose to take a stand against animal abuse and neglect. Some create posters or make presentations to raise awareness about animal issues that matter to them. Others collect money and supplies to donate to their local shelter. "We're constantly amazed by the generosity and thoughtfulness of the youth in our province," says Ickert Plett. "The compassion we see in the younger generation is so encouraging."
This compassion often extends beyond animals. "Many kids split their donations between animal and human causes like poverty, homelessness and anti-bullying," says Ickert Plett. "Just imagine the humane future these kids will help create!"
By sharing stories of the kids who have inspired us, the BC SPCA hopes to inspire others to take similar action. "I think it's important for young people who care about animals to see that there are like-minded kids out there so they know they're part of a bigger movement," says Craig Naherniak, general manager of humane education for the BC SPCA. "All it takes is a few kids leading by example to really make a difference."
Here are just a few of the heartwarming ways kids are helping animals: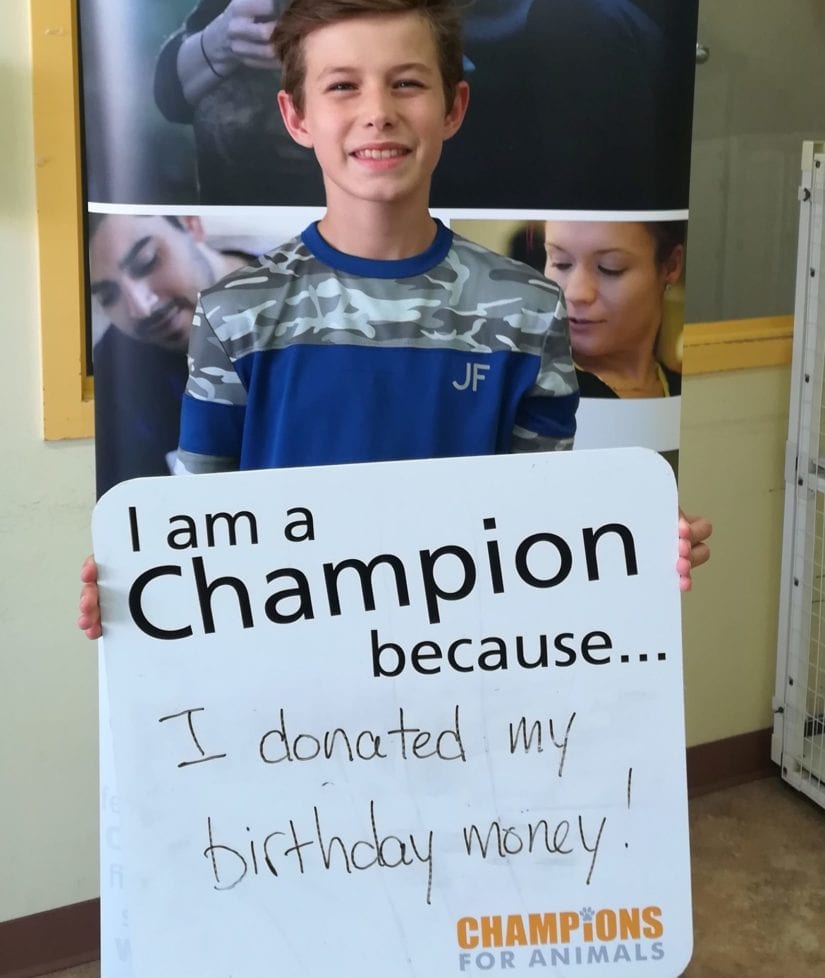 Johnny, 12, has been fundraising for animals in need for his past four birthdays. Instead of gifts, he has collected more than $350 for the Coquitlam SPCA – and has even convinced some of his friends to do the same!
Students in Mme Mullin's grade 6 class at École Phoenix Middle School formed a school club to help animals all year round. First, they held a Halloween bake sale and raised $379.50 for the Campbell River SPCA. Next, they collected supplies like blankets, towels and toys for the shelter, and raised another $805 by selling handmade holiday products at their Christmas Entrepreneur Fair.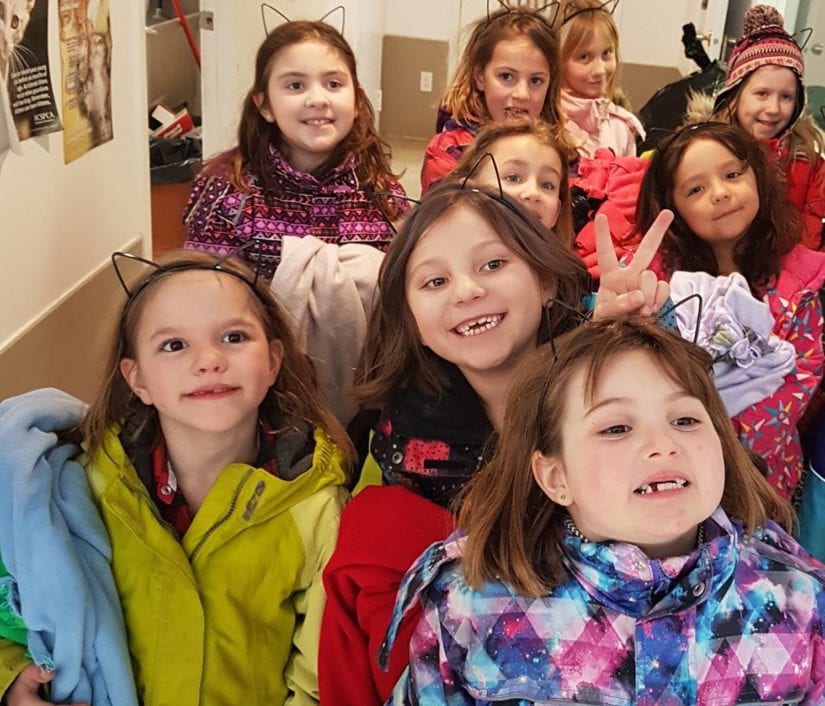 The 1st Chilcotin Sparks and 2nd Chilcotin Brownies visited the Williams Lake SPCA to deliver their homemade blankets for the animals. They got the chance to tour the shelter, and even helped name a few of the puppies!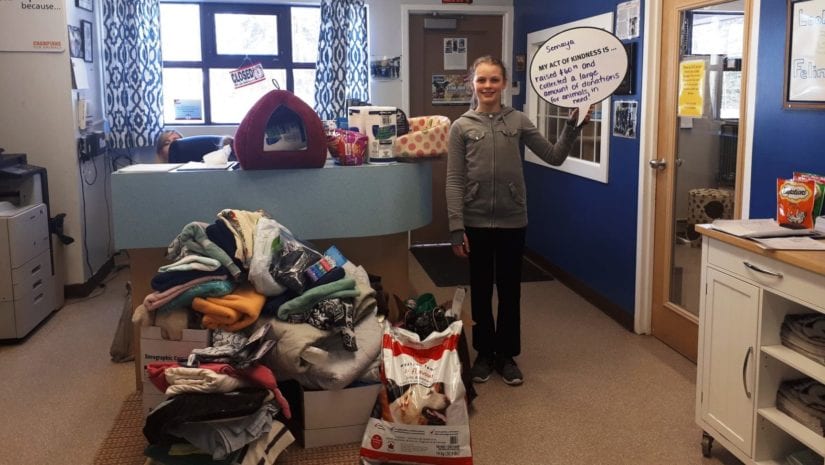 Semaya hosted a donation drive at her school to support the Prince George SPCA. She collected $60 plus blankets, towels, treats, cat and dog toys and more – all helping make the animals more comfortable as they await adoption.
These and other amazing examples of kids taking action can be found in Bark! magazine, in e-Kids, the BC SPCA's email newsletter for youth, and on the BC SPCA's Facebook page. "We try to show kids that they have the ability to change their world for the better," says Naherniak. "I believe it'll have a lasting impact on their lives and help create the kind of humane communities that we all want to be a part of."