The BC SPCA's Wild Animal Rehabilitation Centre (Wild ARC) is asking members of the public to help a red-tailed hawk that came into care with a number of health issues.
This gorgeous hawk has a severely overgrown upper and lower bill, is covered in parasites and has a jaundiced skin tone, indicating a potential problem with his liver that will require medication to treat.
"It is possible this hawk has Long-billed Hawk Syndrome – a disease that can affect raptors of any kind but is most common in red-tailed hawks," says Wild ARC assistant manager Meghan Hatch. "Most birds with this syndrome will starve to death without treatment."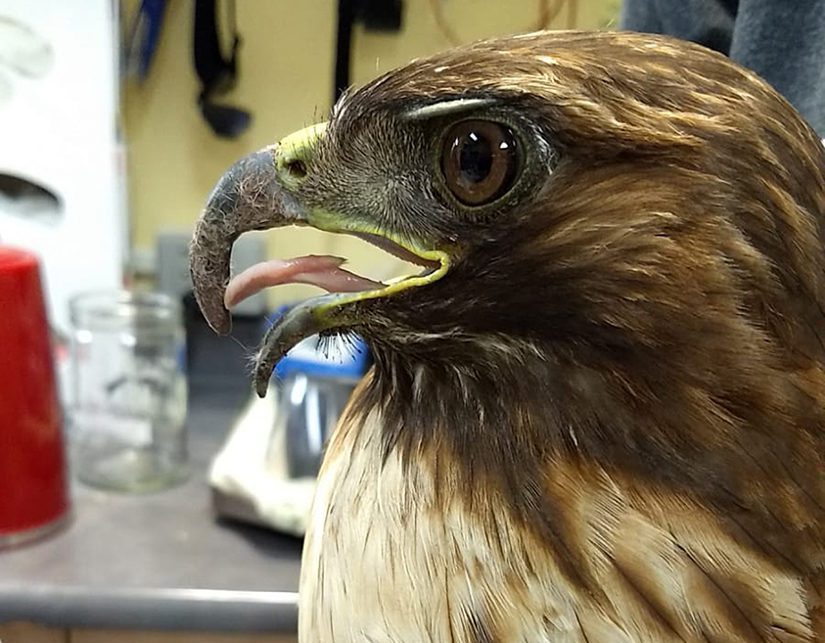 The overgrown bill makes it nearly impossible for the hawk to preen and hunt. He has lost weight and his feathers are no longer waterproof. The animal will be treated for dehydration, parasites and have his bill trimmed, filed and reshaped by Wild ARC staff. Total cost of care is estimated to be $2,525.
If you can help this red-tailed hawk, please visit spca.bc.ca/medicalemergency or visit the branch at 1020 Malloch Road, Victoria, 250-478-9453.