We know our four-legged friends make our hearts happy, but did you know that they can also keep us heart-healthy? During this time of self isolation, our pets are especially important to the health of our hearts and minds.
A recent review by Mount Sinai endocrinologist Dr. Caroline Kramer found that dog ownership was linked to a 24% reduction in all cases of mortality (31% for those who had already had a heart attack or stroke). The reviews analyzed global research involving nearly four million people in Canada, the United States, Australia, New Zealand, the United Kingdom and Scandinavia.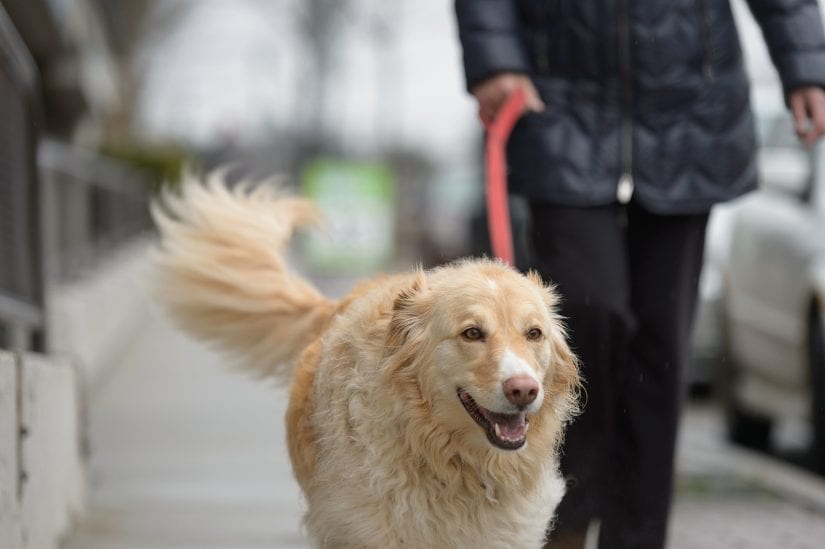 So how do our helpful hounds do it?
Let's get physical
Health experts recommend getting at least 30 minutes of moderate exercise every day. People are more likely to meet that target when they have a dog who requires daily walks. Rain or rain, Fido is ready to go!
Daily exercise has the added bonus of helping us managing a healthy weight – contributing to lower cholesterol and triglyceride levels, diabetes management and reduced pressure on joints.
Stressbusters
Spending time with dogs has been proven to reduce anxiety (simply petting a dog can lower your blood pressure and heart rate) and increase levels of neurochemicals such as dopamine and serotonin, which can lift your mood and help keep stress at bay.
You've got a friend
Social isolation and loneliness are key factors in declining health, particularly among seniors. In addition to the unconditional love we get from our furry friend, studies show that people find it easier to talk with others in public when their dog is with them and tend to be more outgoing when sharing stories about their pet.
The healing power of laughter
Did you know that laughing at your dog's silly antics is good for you? Medical studies highlight a direct link between a positive mental attitude and physical well-being. So that emotional high you get when playing with your pet isn't just fun – it could be helping you live longer!
---
RESOURCES