When Julius started Nude Vodka Soda, choosing to partner with the BC SPCA was an easy decision. "When I found out that the BC SPCA needs public donations to operate, I knew I wanted to make a difference" says Julius, "Animals have a special place in our lives and we want to do our part to give them the chance at the healthy and happy lives they deserve."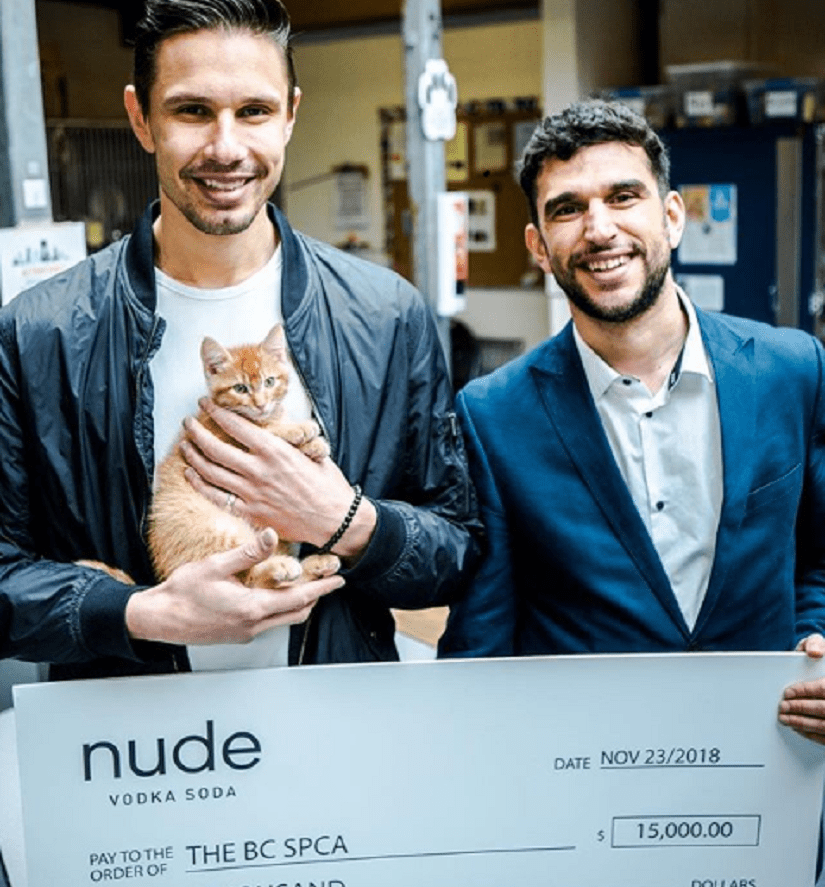 Since 2017, Nude Vodka Soda has demonstrated unwavering commitment to the BC SPCA's mission. They have participated in our fundraising event, Lock-In for Love, for the past two years, and they generously donate 1% of gross sales within B.C. – a commitment they made before selling their first can of Nude. This September, they will also be donating Nude beverages for participants to enjoy at Paws for a Cause, our largest public event across the province. Their support to the cause does not just end with their generosity, they also help get important messages out to the masses, sharing #adoptdontshop on their cans. One of the cutest ways they have helped is by producing this adorable video shown at BC Place during Rugby Sevens:
It is an amazing feeling to have a partner dedicated and engaged in what you do, and the team at Nude Vodka Soda certainly is a partner we can count on. We are so thankful for all of the thoughtfulness they have shown our Society and we look forward to many more years of partnership.
For more information on our Generosity in Action program, please contact Erin Walkey, Director of Philanthropy, Revenue Development 1-800-665-1868.