It was a kitten named Lukki who inspired SPCA volunteer Kim St. Pierre to become a foster kitten mom.
"She was a newborn and brought to me at 11 p.m. one night half frozen to death," she recalls. St. Pierre was working at a vet's office at the time so she was well-equipped for the necessary late night feedings and TLC. In the end, "Lukki turned out wonderfully," says St. Pierre who's based in Prince Rupert. "She ended up being the love of our lives."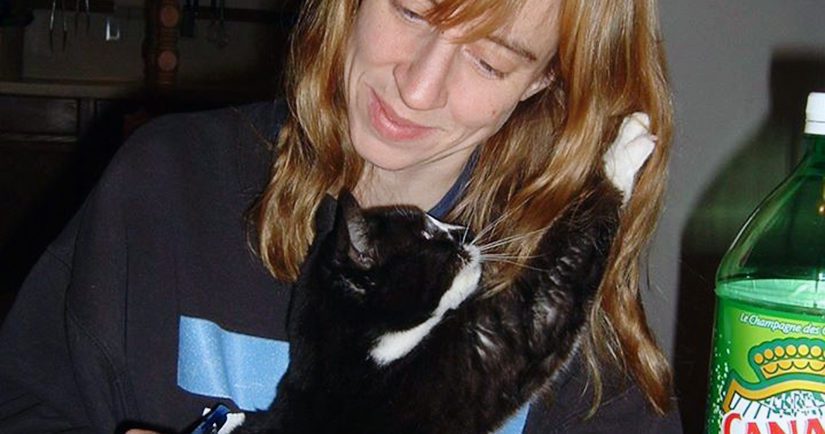 That was thirty years ago, and today St. Pierre is still as committed and passionate about her work. St. Pierre says it was Lukki's strength that inspired her to continue fostering kittens. "She was just going to keep going and I couldn't let her down."
St. Pierre grew up on a farm where they had "everything from chickens and goats and horses to turtles and cats." When it comes to the special connection between animals and people, she says, "animals can understand us better than we think they can. If we read them properly, we can understand them better than we think. They know us and they know how to ask for help and know when they are being helped. They are more intuitive than people give them credit for. They know if you're there to help them."
St. Pierre has helped out the BC SPCA over the years whenever she could. "We are such a small community that we are so limited with fosters, especially with prenatal and neonatal and injured animals." Cases which St. Pierre is often called first due to her experience with working at the vet clinic. She's also recommended for specialized cases, including feral cats and cats with socialization issues.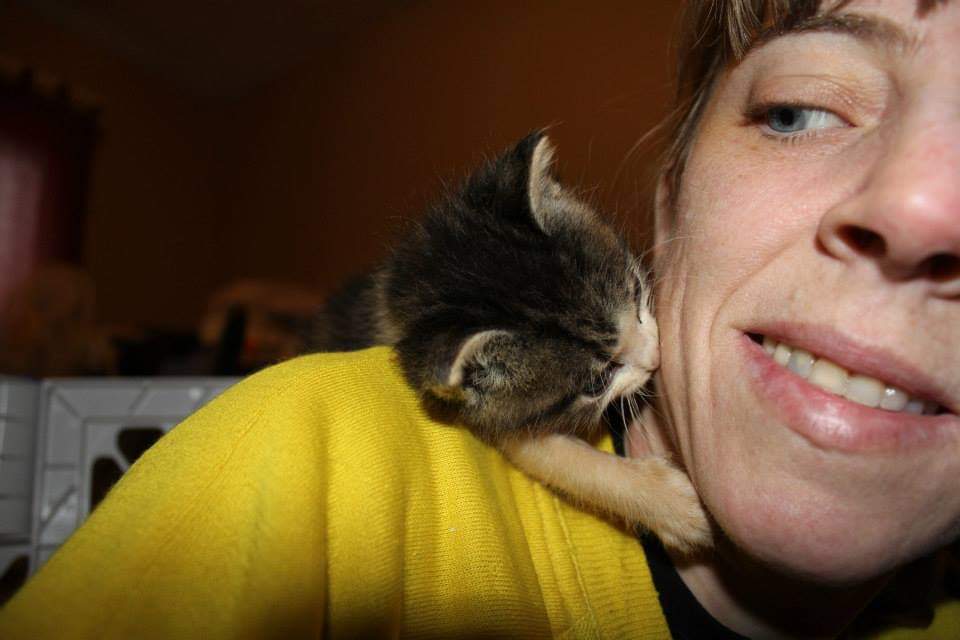 Most recently St. Pierre received a call about a stray cat with a possible broken leg. When she went to find him, she soon discovered that the cat had not a broken leg, but, in fact, a severed leg. "He took me on a chase up and down the streets, through bushes. I popped hoods to find him." Fortunately she was able to catch him and immediately took him to the vet where his leg was amputated from the shoulder down. While St. Pierre says he took some time with socializing and getting comfortable with handling, "Now he's well-adjusted and follows me everywhere."
With kitten season fast approaching, St. Pierre is preparing to welcome more felines into her house. She's already fostering two who are nine weeks old and ready to be adopted out. She admits it's always sad when she has to let them go. "I handle it better now after 30 years," she says. "In the beginning, it was heart wrenching. Especially if you lose some. You question yourself. You always blame yourself. But I keep reminding myself there will be more who need help. I've done all I can do, and now it's time for me to help others. There will be more coming down the road, I know there are."