The first adopted animal of 2022 is Atlas, a striking large, fluffy, mixed, three-year-old, domestic longhair cat.
"Atlas was a stray cat who had been living outside for quite a while," says Kristen Sumner, manager, animal centre services for the North Cariboo District BC SPCA. "He was brought in by a good Samaritan who had earned his trust over time."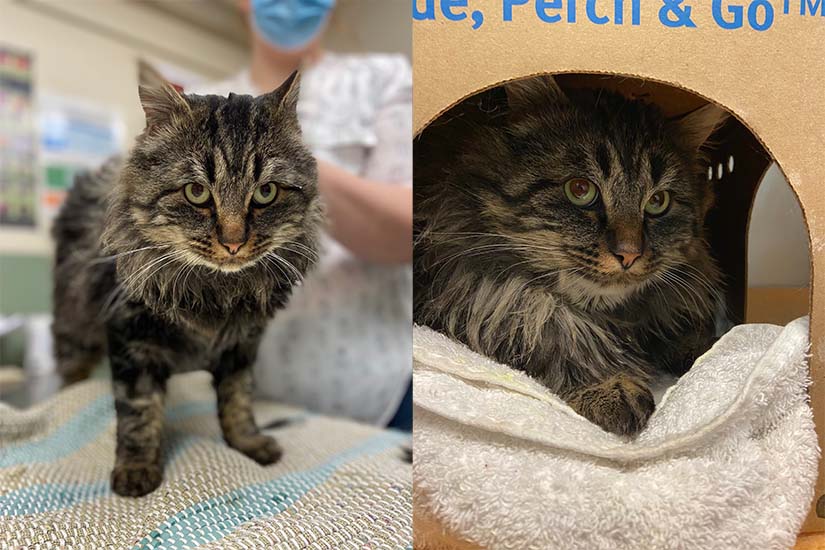 When Atlas first arrived at the shelter he was extremely fearful, but after he was brushed and given some wet food with gravy, his favourite, he was a different cat.
"He is quiet with a shy demeanour and loves snacking and laying around," says Sumner. "Once he gets to know you, he is a big fan of being cuddled like a baby. We think he will enjoy exploring his new furever home and will find lots of places to nap in."
Jeff had been looking for a fuzzy friend for six months. When he saw Atlas' picture on the BC SPCA website and talked to the staff who described Atlas as "a low energy cat who likes to chill", Jeff knew he had to meet him.
"Atlas was a little shy at first," says Jeff. "He wouldn't come out of the carrier he was in, but with the offer of a little food he ventured out and let me pet him. I sat with him for a while and that was it, I knew it was match."
It has been a while since Jeff has had a cat in his life, "I grew up with a cat named Casey," he says. "I was definitely his favourite." That was about 25 years ago. But Jeff has always known he would get a cat again at some point, "I have always liked the combination of their independence with the way they show you affection."
This gorgeous cat's first day in his new home was spent mostly in his crate, but he did venture out at night. "He has been slowly checking out his new home and finds every hidey-hole he can," says Jeff.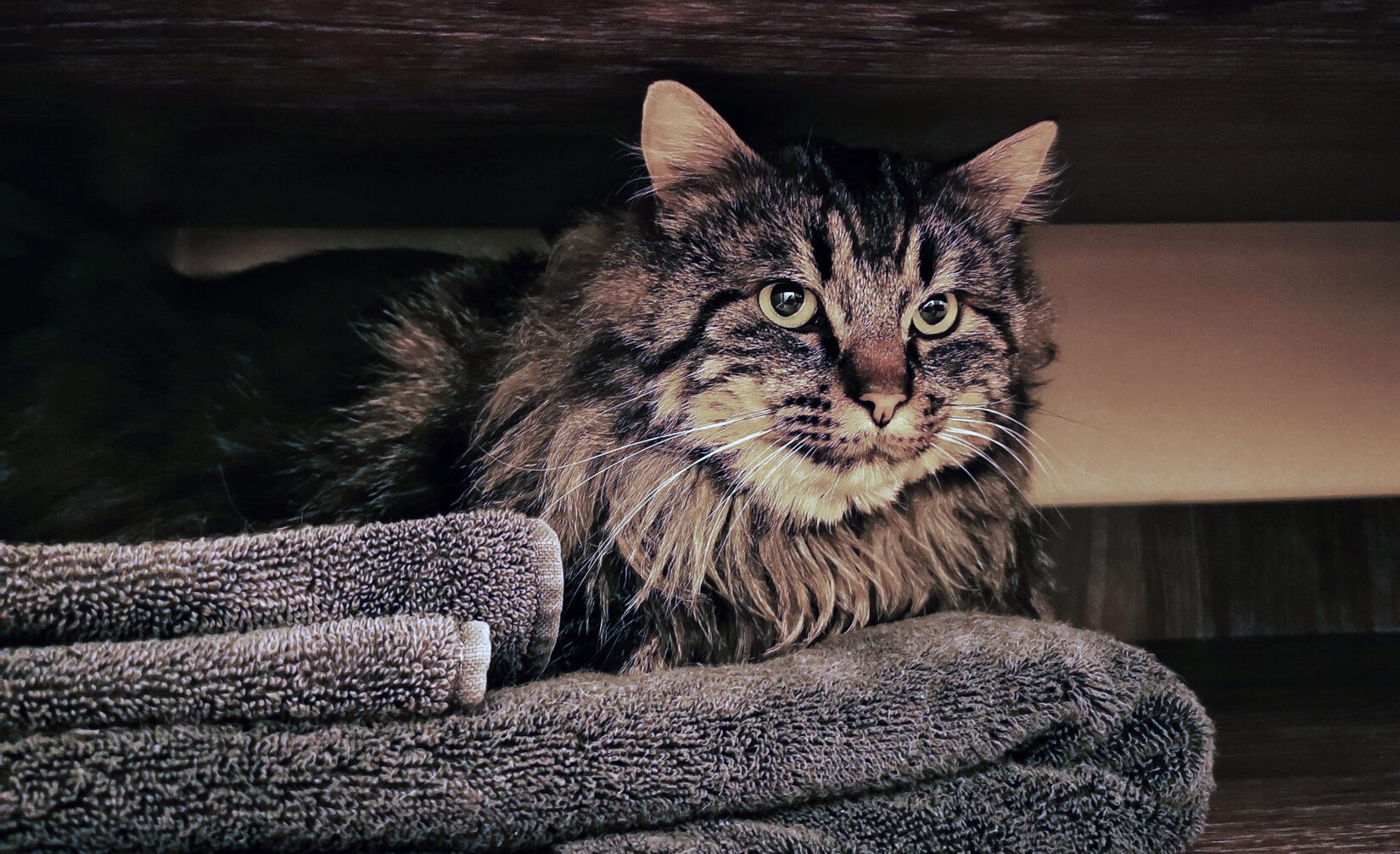 One of those hidey-holes is under the bathroom vanity. Jeff tells the story of getting ready to go to work. He had just seen Atlas under the vanity on some towels he keeps there. He went to say goodbye to him before he left and Atlas wasn't under the vanity anymore. Jeff checked the entire house, couldn't find him, so went back to the last place he saw him. When he opened up one of the vanity's drawers, there was Atlas looking up at him.
Jeff is looking forward to getting to know Atlas better, understanding more fully his temperament and demeanour and helping him get more comfortable in his new home and with him.
Thank you to everyone who has given a furever home to an animal at the BC SPCA.
View animals waiting for a "furever" home
Additional resources
How do I welcome a cat into my home?