Sunday, January 1, 2023 is a date her new family will never forget – and neither will she! Sugarplum found her forever home on the first day of the New Year and is our first adoption of 2023!
Lisa found Sugarplum, now Luna, on the BC SPCA's website. "She was such a beautiful puppy, we really didn't think we had a chance at getting her, but we decided we would let fate decide and sent in an application." As it turned out, another family who was scheduled to do a "meet and greet" cancelled and Lisa got the call to come to the Sunshine Coast animal centre to meet Luna.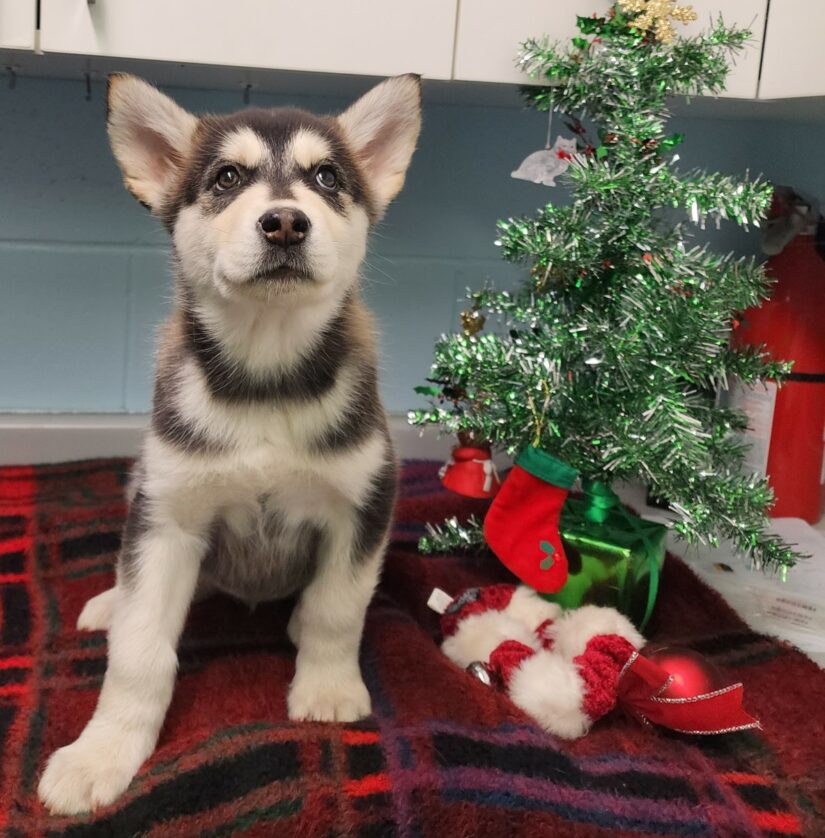 They got up at 4 a.m. the next day to catch the 6:15 a.m. ferry. When they met Luna, she was as sweet and adorable as she was in her pictures. "She was pretty focused on her foster mom and her breakfast when we were first introduced, but she opened up to us once she had been fed. My husband laid down on the ground with her to pet her and we knew we were going to bring her home."
Luna had a long drive and a ferry ride ahead of her. "She was so good in the car and on the ferry," says Lisa. "She didn't have any accidents in her crate and she wasn't bothered by the ship's sounds when we took her out to have a bathroom break."
There were two furry family members waiting to meet Luna when she arrived at her new home. "Sassy, our friendly ten-year-old Chihuahua and Paris our five-year-old cat have been very good with Luna," says Lisa. Sassy is already protective of Luna and she will step in when Paris has had enough of Luna's attempts to play with her when she is sleeping.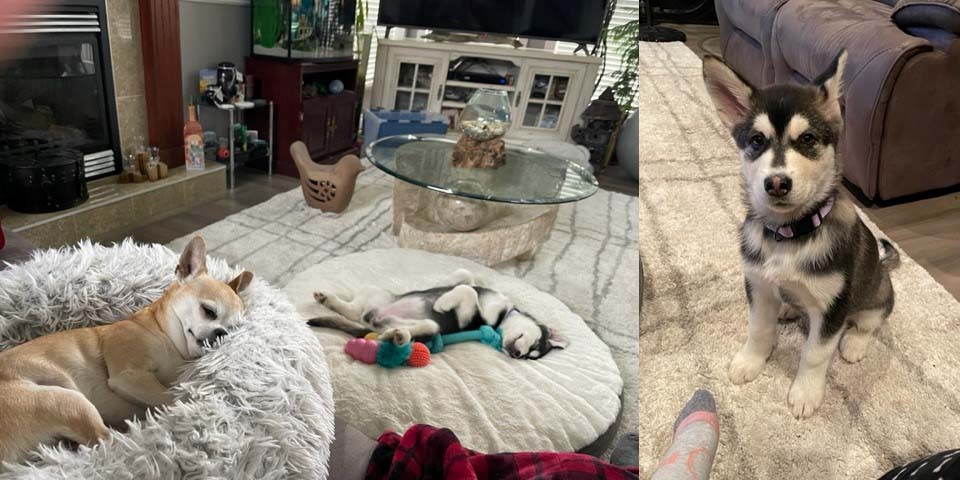 And Luna is definitely a puppy who loves to play. "She goes into the play bow all the time," Lisa says. "She also loves playing with all of her toys." Lisa has already arranged for a play date when Luna is fully vaccinated. "We have a friend with a very gentle two-year-old dog. We can hardly wait to get the two of them together." Lisa adds that Luna is very smart. "She already knows the sit command. When we go for a walk she automatically sits at the crosswalk and waits until it is time to go."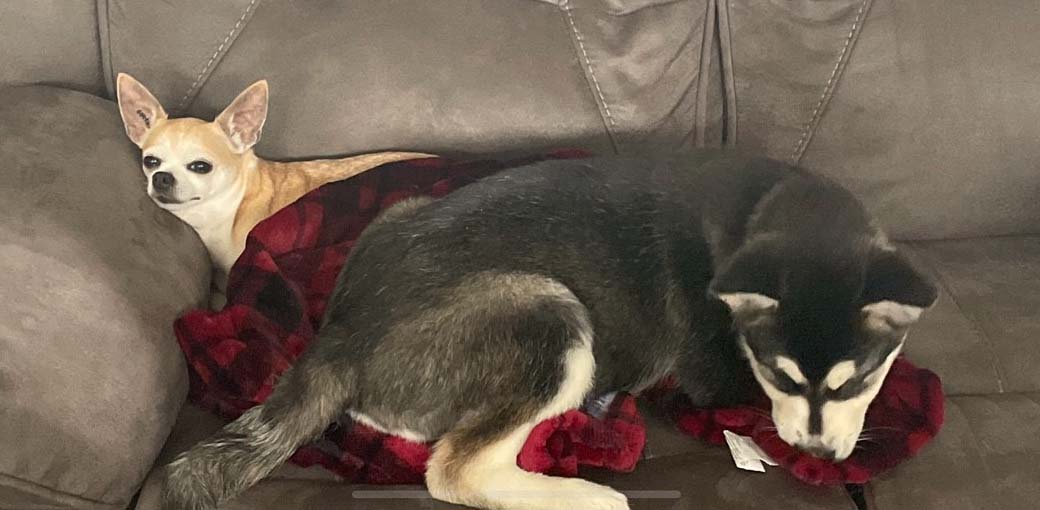 This last of her litter to be adopted puppy has already brought so much sunshine to Lisa's life. "The last four years have been really tough," she says. "I haven't felt this much joy in a very long time."
Is 2023 the year you welcome a furry family member into your life? Each year the BC SPCA adopts tens of thousands of beautiful animals into their forever homes. Your new best friend is waiting to meet you!

Resources
Search our adoptable animals
How to adopt an animal from the BC SPCA
How to care for a dog