The BC SPCA is seeking help for an emaciated, two-year-old mom and her five puppies currently in BC SPCA care on Vancouver Island. Abandoned by her owner, Celeste was brought to the SPCA and is now being cared for with her puppies in a foster home.
"She was living outdoors and starving, but she was obviously doing everything she could to try to feed her puppies and keep them safe," says Bonnie Pequin of the BC SPCA in Nanaimo. "She is such a sweet, loving dog and a very good mother."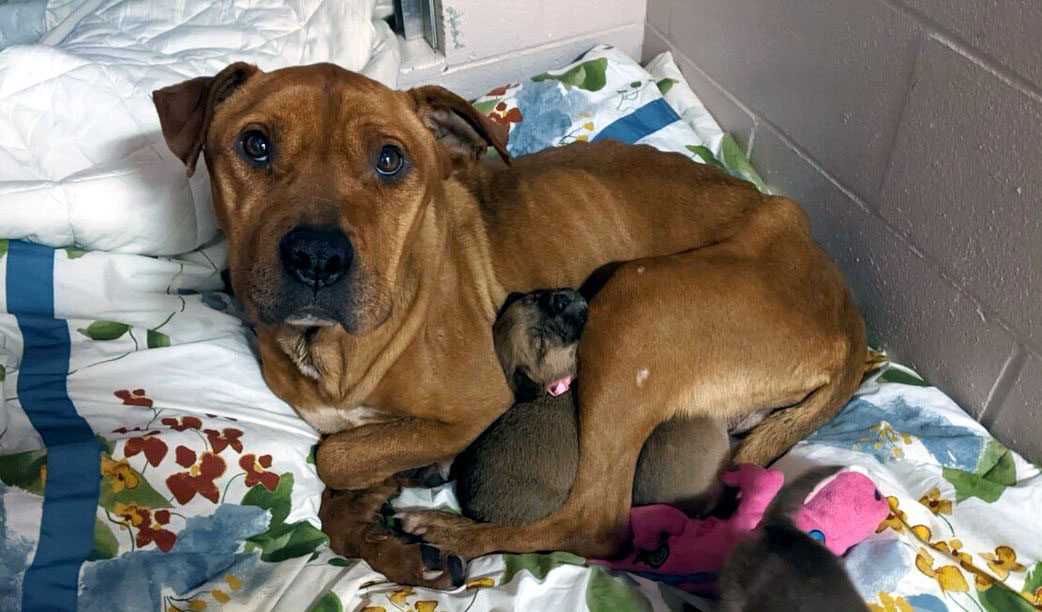 Because of her low body weight, Celeste is on a strict "refeeding" program to introduce nutrients back into her system. "We have to do this gradually because when animals are this emaciated overfeeding can have deadly results," says Pequin.
Celeste's foster mom says she is a calm and gentle dog who loves being petted and interacting with family members and other animals. "I lay on the floor and she comes over and puts her head on me and just looks at me with the most loving and kind eyes," she says.  She adds that, despite everything she has gone through with lack of access to food, Celeste sits patiently, waiting as her meals are prepared. "She is such a good girl!".
Celeste will be in BC SPCA care for at least another month until she reaches a normal body weight. She will then be spayed and put up for adoption. The puppies will be available for adoption in the New Year (please check the BC SPCA website for details rather than calling to ensure staff can focus on caring for the animals).
"We are so thankful that Celeste and her puppies are warm and safe and getting the care that they need this Christmas," says Pequin. "No animal should be left out in the cold without food or shelter, especially at this time of year."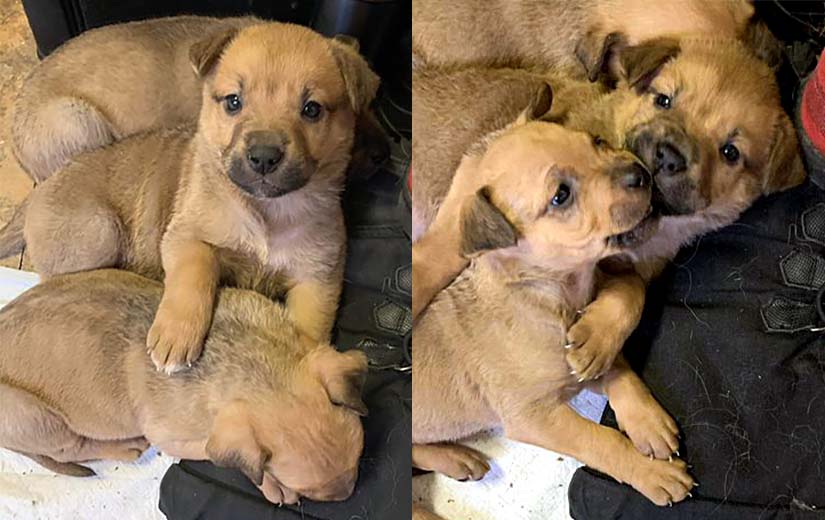 "Each year the BC SPCA provides services for nearly 100,000 animals in need and we couldn't do it without the kindness and generosity of animal lovers across B.C.," says Pequin. "We are so grateful to all those who partner with us to end animal suffering in our communities."