The BC SPCA rescued seven abandoned horses and one donkey from a property in Cedar on March 2.
The animals were emaciated and suffering from a wide range of medical problems, including parasites, oozing untreated wounds, dental issues, diarrhea and severe rain scald.  "The animal owner was not providing even minimal care for these poor animals, whom she left in terrible condition when she moved from the property," said Marcie Moriarty, general manager of cruelty investigations for the BC SPCA. The animals removed from the property include a three-year-old paint stallion, two seven-month-old Shetland pony foals, a three-year-old Bay grade mare, a geriatric quarter horse mare, a two-year-old Shetland pony gelding, a 10-year-old Saddlebred gelding and a miniature donkey.
Moriarty says in addition to being sick and emaciated, the animals were kept in substandard conditions with no access to food, water or acceptable shelter. "They were kept in a muddy area filled with feces, urine and large pools of foul, green water and there was flimsy fencing in a paddock that was next to a very busy road."
The horses and donkey are currently in SPCA custody and are being cared for at a local boarding facility.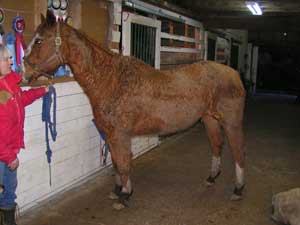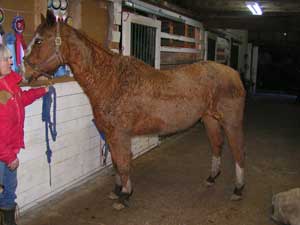 The British Columbia Society for the Prevention of Cruelty to Animals is a not-for-profit organization reliant on public donations. Our mission is to protect and enhance the quality of life for domestic, farm and wild animals in B.C.