Found with her paw caught in a trap, six-month-old puppy Bella had a tough go for more than two days, as she's from a rural area and the weather prevented her from getting the crucial care she needed.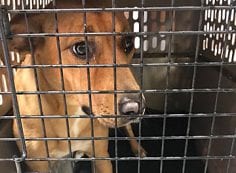 Once the weather cleared enough for travel, Pacific Coastal Airlines generously rushed the injured pup to Comox to get the medical care she needs, which could include the amputation of part of her leg.
"Poor Bella! This sweet girl's paw was broken and degloved, which had to have been so painful," says BC SPCA Comox Valley & District Branch manager Emily Priestley.
"Despite the agonizing pain she was in, she's been nothing but affectionate and loving to everyone she meets."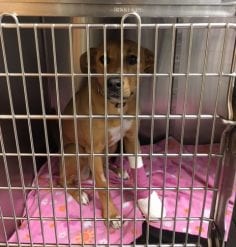 Bella will require surgery, medication and daily care until she's well enough to be put up for adoption.
The estimated costs related to her medical care are expected to exceed $2,200. A non-profit organization, the BC SPCA relies primarily on public donations to carry out its life-saving work in helping the province's most vulnerable animals.
"We just want this gentle girl to have a second chance at a happy, pain-free life in a loving, forever home," Priestley says. "She is so outgoing and endearing to everyone she meets! She's already won over all of our hearts."
If you can help Bella and other animals like her in need at the Comox SPCA, you can donate online at spca.bc.ca/medicalemergency or in person at 1668 Ryan Road East, Comox.