The BC SPCA Comox Valley & District Branch is seeking the public's help as they care for 18 severely ill Siamese cats and kittens rescued from a Vancouver Island hoarder.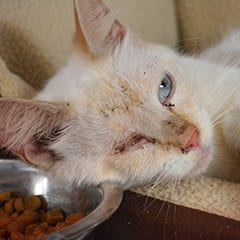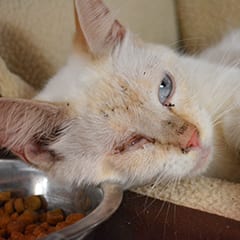 The seven adult cats and 11 kittens were found malnourished and dehydrated and suffering from a wide range of medical issues, including internal parasites, flea infestation, ear mites and mange.
"I have never seen kittens in such terrible condition," says Jennifer Filgate of the Comox Valley & District Branch. "They were covered in dried blood from the flea bites and many have completely lost their fur from the infestations. They are in such horrendous condition and it is heartbreaking because it was completely preventable."
BC SPCA officers took the animals into care last week from an animal hoarder in Bowser on Vancouver Island and are pursuing charges in the case. Filgate says the cats and kittens will require intensive treatment over the next several weeks in order to regain their health. The branch is grateful for any members of the public who are able to donate for the care of the cats and kittens and other animals in need at the branch. Donations can be made in person at the shelter at 1668 Ryan Road East in Courtenay, by phone at 250-339-7722 or online at spca.bc.ca/comox.
Filgate says the branch is also urgently seeking loving homes for other healthy cats and kittens at the shelter.
"We are full to capacity with kittens and adult cats available for adoption," she says. "It has been a challenge to care for all the incoming animals, including the 18 cats and kittens rescued last week."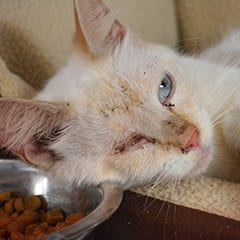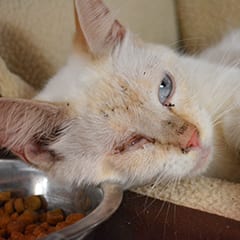 The British Columbia Society for the Prevention of Cruelty to Animals is a not-for-profit organization reliant on public donations. Our mission is to protect and enhance the quality of life for domestic, farm and wild animals in B.C.