The COVID-19 pandemic has uprooted life as we know it. For some low-income pet guardians, the pandemic has placed them the compromising position of having to choose whether to feed themselves or their pets.
Charlie's pet food bank, which provides free and low-cost pet services for people in Vancouver's Downtown Eastside, has been an essential resource for pet guardians more than ever during these uncertain times.
"Here we see a lot of people who do things differently, but they are just obsessed with their pets, that's their family – they love their pets and want to help them as much as we want to help them," says Diane Waters, coordinator of Charlie's community pet resources.
Brent, a neighbourhood resident, says the responsibility of making sure he has food for Sally, his golden retriever, gives him more incentive to take care of himself.
"We go out for walks every day. I always make sure she's exercising, which is good for me and her," he says.
Jed, a local resident and Charlie's client, takes it upon himself to supply others around the Downtown Eastside with leashes, food and toys, as he understands the firsthand the importance of pet companionship, thanks to his dog, Buddy.
"It can get lonely, so he's my companion, my bud, my friend," he says. "He's everything to me."
During a time of such uncertainty, it's not surprising that so many of us are seeking joy and safety with our furry four-legged friends.
According to Ashley Phillips, a Kelowna-based psychotherapist and clinical counselor, pets inspire us to take better care of ourselves. "Even if current external circumstances are overwhelming at times, we tend to stay more motivated to get outside and go for a walk because we know our pets need to," she says."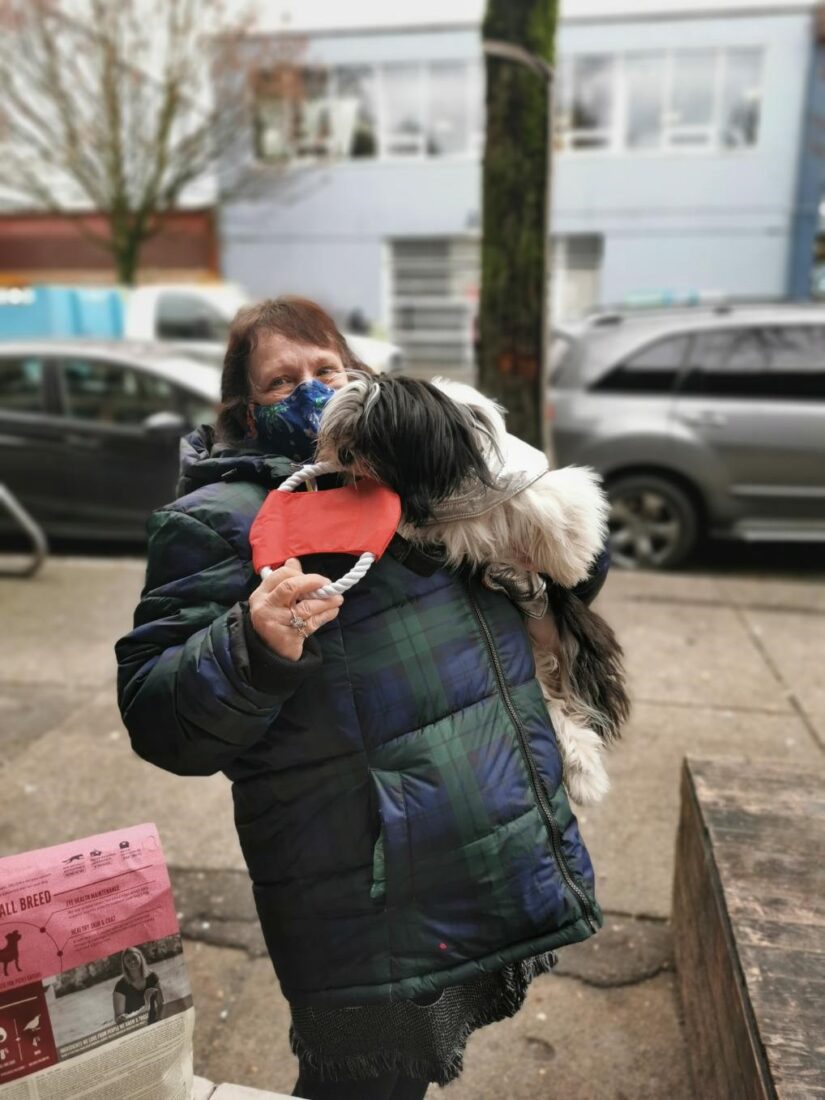 "From those living with dementia to children with autism to those with cardiovascular disease, there's more and more research coming out on how important animals can be to a person's mental and physical health," says Phillips. "Because animals love us unconditionally it's natural for us to turn to our pets to feel better. They will always give you that safety and security, and we will always feel accepted by our pets."
Which can feel so reassuring during such an uncertain time like COVID-19. Since the pandemic began, Charlie's has provided approximately 2,700 kilograms of pet food to Vancouver residents.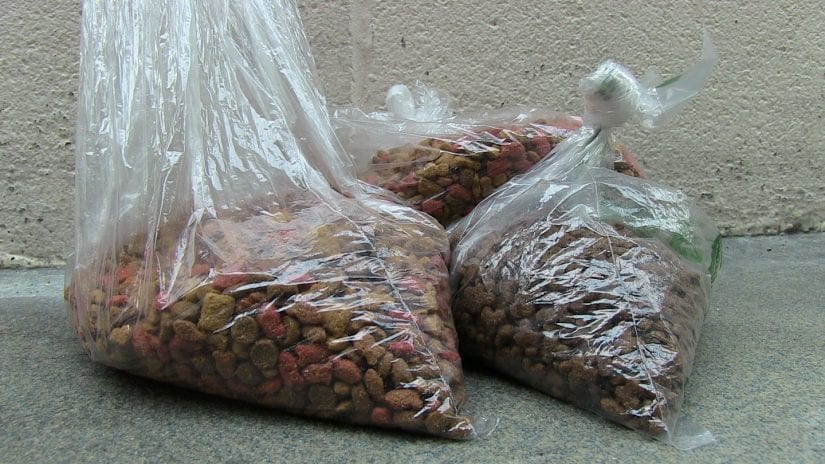 "We offer education and support, which in the end helps those who need it – and that's really important for pet guardians," says Waters.
Jacob's Well Ministry, a Vancouver community association, hosts Charlie's Pet Food Bank every Thursday morning at 543 Powell Street.