The BC SPCA is cautiously optimistic about steps taken by the Canadian Food Inspection Agency (CFIA) to better regulate commercial shipments of puppies entering the country.
The issue received national attention last summer after a flight from Ukraine carrying several hundred dogs, all destined for sale, arrived in Toronto. Upon inspection, officials found that 38 had sadly died en route and dozens more were suffering from dehydration and seriously ill. In response, the CFIA, which is responsible in part for safeguarding animal health, strengthened its import requirements.
The new requirements only apply to puppies under eight months of age being imported to Canada for "commercial" purposes. This includes breeding and sale, as well as adoption through animal welfare organizations. Dogs over eight months old and dogs imported in the "personal" category are exempt from these changes.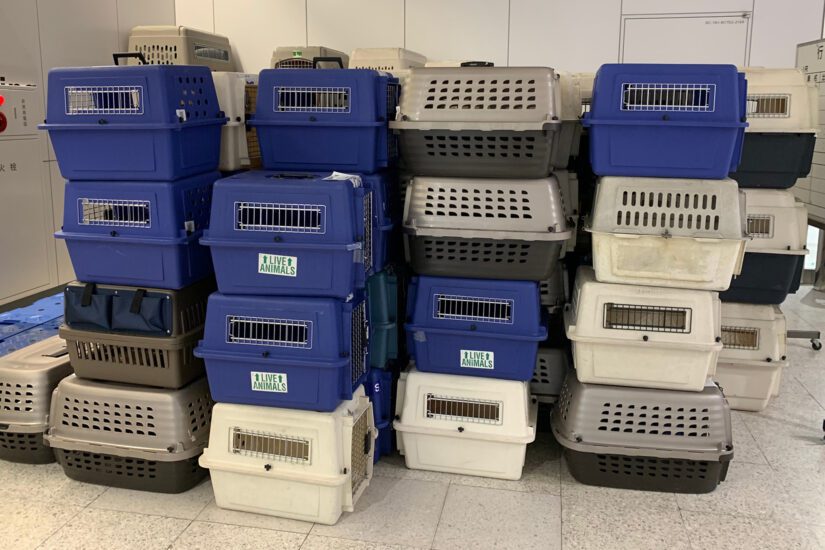 Under the new requirements, which came into effect on May 15, 2021:
Importers can no longer bring in multiple shipments of dogs under one permit. The CFIA has done away with multiple-entry permits. Importers must now apply for a new permit each time they want to bring dogs into the country.
Permits must specify the number of dogs in the shipment. Under the old requirements, importers using multiple-entry permits did not have to declare how many dogs were in each shipment.
Dogs must come from kennels that are certified by an official veterinarian in their country of origin. These kennels must meet certain animal health criteria specified by the CFIA.
Dogs must be vaccinated for rabies at least 28 days before they come to Canada. As the vaccine must be given no earlier than three months of age, this means that puppies will now have to be at least four months old before being shipped here. Previously, the CFIA did not require a waiting period and puppies could be as young as eight weeks old at the time of import.
Dogs must be treated for internal and external parasites before they come to Canada. The CFIA has never required parasite treatment before.
Importers must schedule an inspection before the dogs leave their country of origin. Under the old requirements, inspections could be scheduled last minute, meaning that adequate staff was not always available when shipments arrived.
Importers bringing dogs into Canada by air must have a pre-approved quarantine facility available. This facility has to be inspected by the CFIA before their import permit is approved. Previously, there were no provisions for quarantine.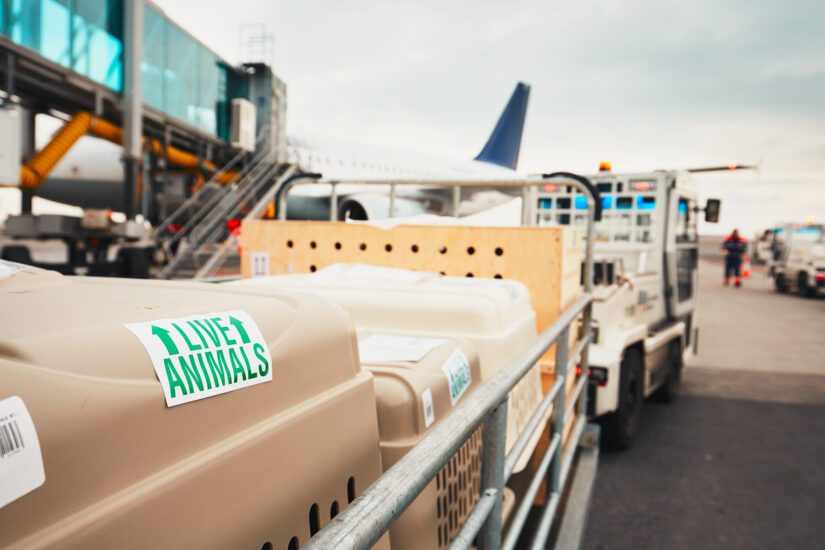 "From a health and welfare standpoint, the new CFIA requirements represent a step in the right direction," says Dr. Emilia Gordon, senior manager of animal health for the BC SPCA. "They're intended to prevent the import of very young puppies, they mandate vaccines and parasite treatments, and there's now a process in place for quarantining dogs upon arrival."
Though the changes are an improvement, says Dr. Gordon, what remains to be seen is how the new requirements will be verified or enforced. It is also unclear whether animal welfare and safety concerns involving older dogs or dogs considered "personal" imports — who are not included in the changes — will be addressed.
Meghann Cant, BC SPCA manager of companion animal welfare science & policy, agrees. "We're glad the CFIA has taken action," she says. However, Cant notes, Canadians will still need to do their due diligence when looking to purchase or adopt a dog. "It's important to know what questions to ask and what red flags to look for when searching for a new furry family member," she says. To this end, the BC SPCA offers guidance on choosing a responsible breeder or rescue.
For more information on the new dog importation requirements, visit the CFIA website.