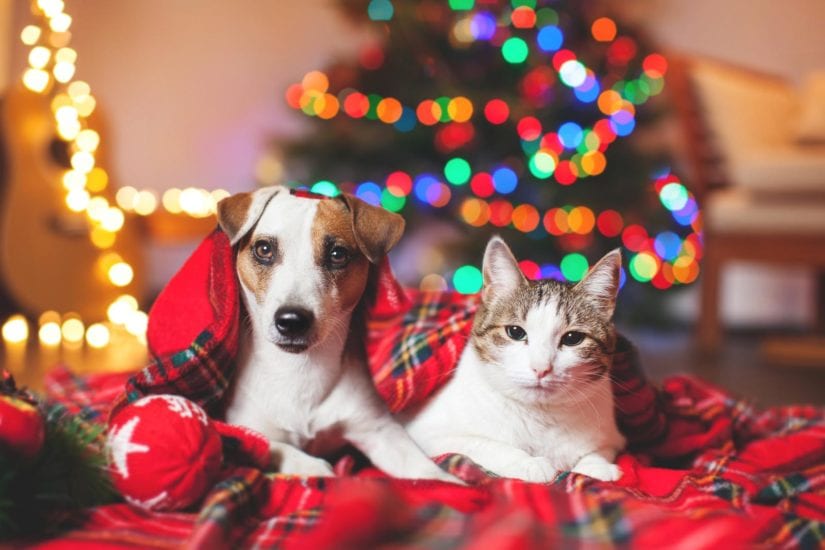 Make wonderful memories with your pet this holiday season, that will last a lifetime. Here are five creative ideas to help pets and their people enjoy this special season together.
1. Throw a dog-friendly holiday party
Have an appropriate venue: start the party with a walk or have space for pets to burn off excess energy.
Make sure that all dogs invited have been socialized and do well around other dogs.
Invitations: ask if any of the pets have allergies towards certain foods.
Unbreakable buffet: don't bring out the fine china.
Provide treats that can be eaten quickly, not rawhides, which dogs may fight over.
Provide enough toys that dogs don't need to share to reduce chances of resource guarding behaviour.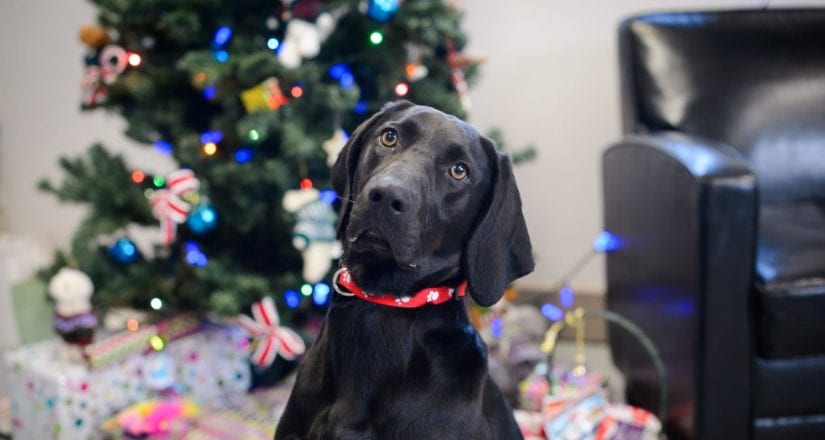 2. Enjoy a 'staycation' at a hotel
Do you want to spend the holidays away but don't have anyone to look after Fido? Take a vacation in your home city rather than abroad!
Here are a couple of tips when you book a room at a pet-friendly hotel:
Abide by hotel policies and don't leave your dog in the room alone by themselves.
Book your room on the first floor of the hotel for easy pet bathroom breaks
Chose a room located away from the elevators to limit a pet's exposure to unfamiliar noises and smells.
Make sure your hotel is not near busy, crowded streets and is close to parks.
Keep the 'Do Not Disturb' sign on your door as pets may escape when housekeeping opens the door.
Keep the dog's daily routine for feeding and exercise to reduce stress.
Bring blankets and toys from home and create a 'safe space' for your pet's comfort.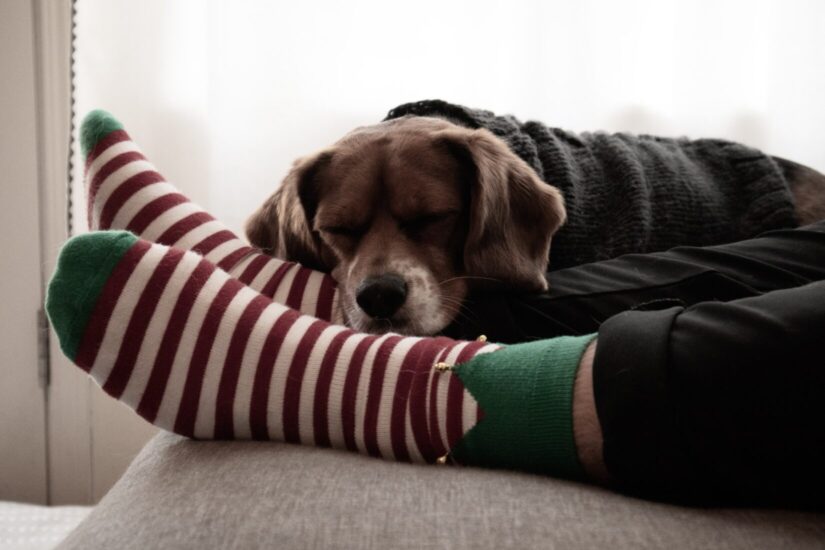 3. Visit a winter farmers market
Take your dog along with you to get your farm-fresh local fruits and veggies this winter. Any four-legged friend is welcome to participate, as long as they are on a leash and under control in the market.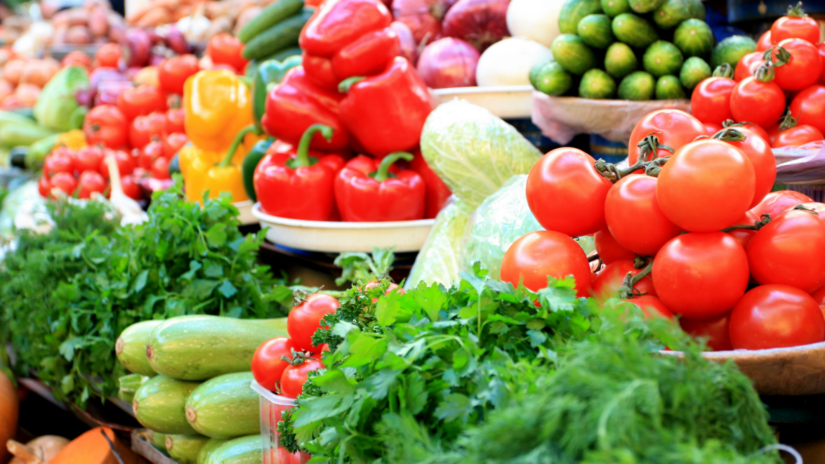 4. Snap photos with Santa
Here are a couple of tips to make sure you get a good shot of your pet sitting next to Santa:
Introduce them to Santa slowly and calmly.
Be part of the picture or have one person directing your pet.
Treats are your best friend.
Patience.
Exercise before the photo-shoot to tire them out.
Toys are great to get them looking at the camera.
If all else fails, capture your pet behaving naturally.
Get more holiday pet photography tips from a seasoned professional.
Want to know where Santa might be stopping in? Contact your local SPCA branch for details.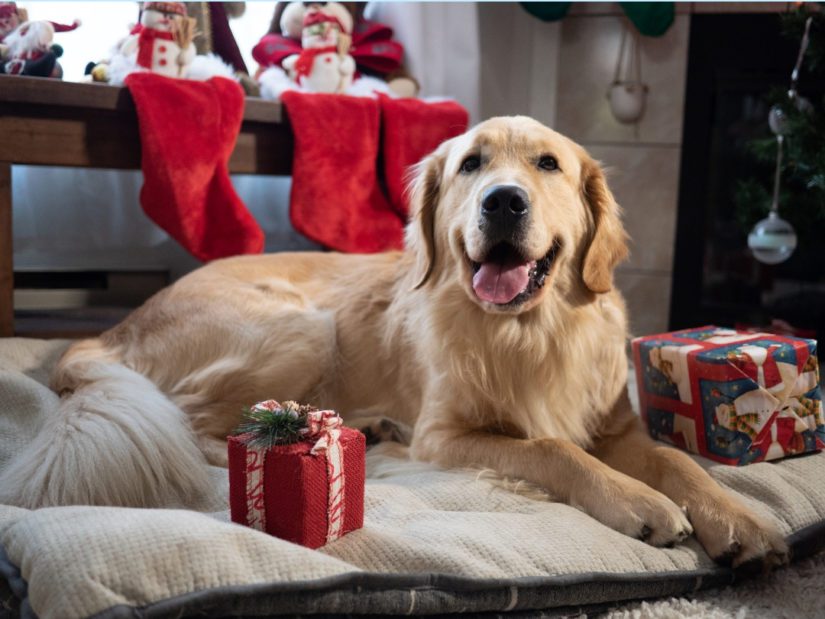 5. Appreciate the lights and decorations together
Visit a local park or garden with decorations and beautiful light displays. Make sure that when you are planning your visit to check out their website and determine if it's a dog-friendly event.
If not, find a neighbourhood that is known for their Christmas decorations and take an evening stroll with your pooch. Don't forget a dog jacket and booties to protect your canine friend from the cold!
Remember that not all dogs enjoy holiday events
Even though we enjoy taking our pets along with us, keep a close eye out for signs that suggest Fido is not having a good time. Not all dogs and people enjoy large crowds and loud music.
Here are a couple of signs to keep an eye out for:
Cowering
Whining
Flattened ears
Pacing
Tucking their tail
Shaking
Excessive yawning
Avoiding eye contact
Panting or licking their lips
Raising their foot off the ground
Unwillingness to walk
If your dog shows signs that they aren't having a good time it might be best to spend quality time together at home. Let's keep our pups safe and happy this holiday season!