The BC SPCA is urging pet guardians who live in high-rise buildings to protect their animals in response to a recent incident. A cat named Squeakers fell from a six-storey balcony breaking both of her front legs and is being cared for at the BC SPCA Vancouver Branch.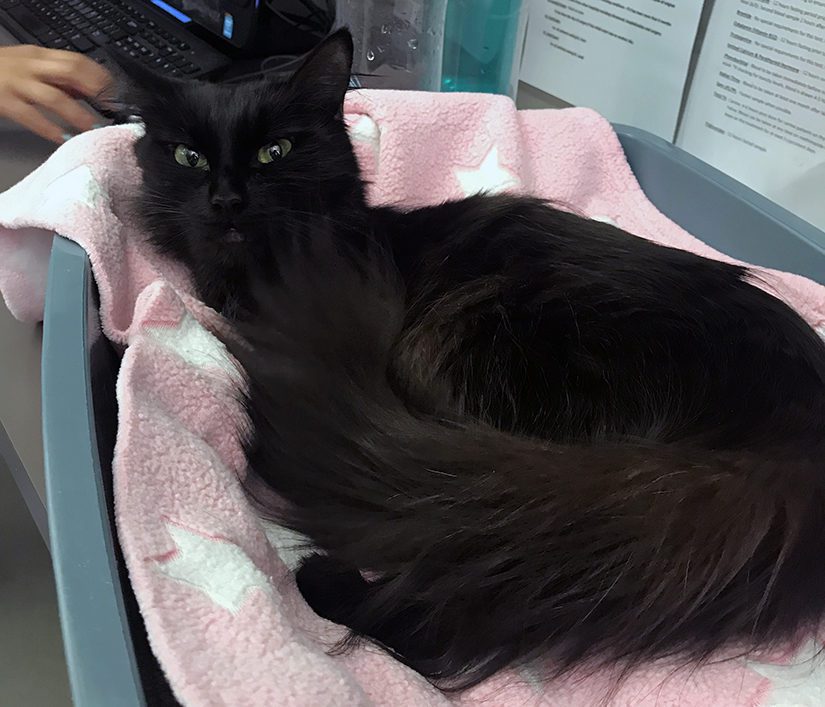 "Squeakers will need to have plates and pins inserted into her front legs to make sure her legs heal properly," says SPCA Vancouver branch manager Jodi Dunlop. "Pet guardians should ensure balconies are enclosed so animals can't fall through the bars or off the railing and all open windows in the home should have screens."
Medical bills and associated care for this cat will cost about $6,800. She will spend at least two months recovering in SPCA care before being ready to be adopted. "Squeakers is a lovely sweet girl who deserves a second chance after using a few of her lives during the fall," says Dunlop.
If you can help this cat and other animals in need at the Vancouver SPCA, please visit spca.bc.ca/medicalemergency or visit the branch at 1205 East 7th Avenue, Vancouver, 604-879-7721.