The BC SPCA's Parksville-Qualicum Beach & District Branch is seeking your help with medical costs for an adorable two-year-old tabby cat named Onyx who was shot by a pellet gun.
"Onyx requires a leg amputation and he has a broken humerus. He has a pellet and shrapnel lodged in his leg," says branch manager Nadine Durante. "Owners took the cat to a veterinary clinic but surrendered him due to the cost of surgery."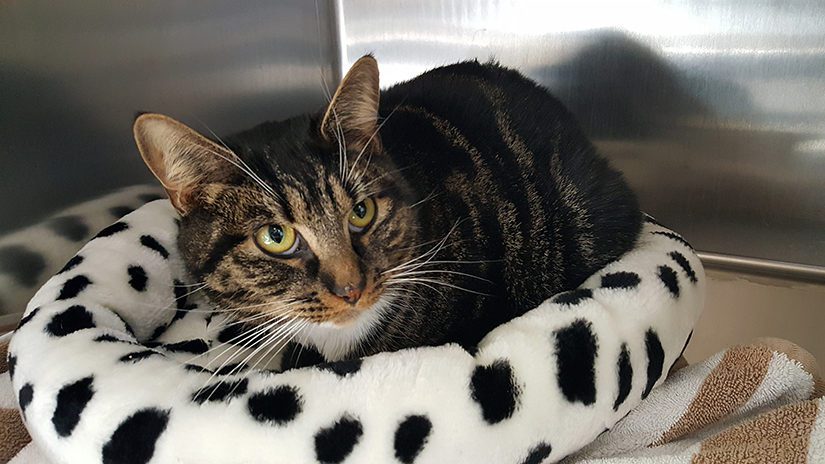 His medical costs are estimated to be around $1,812 and this sweet young fellow will spend several weeks in a foster home recovering before he is ready to be adopted into a safe, indoor home where this will never happen again.
If you can help Onyx and other animals in need at the Parksville-Qualicum Beach SPCA, please visit spca.bc.ca/medicalemergency or visit the branch at 1565 Alberni Highway, Parksville, 250-248-3811.