The BC SPCA's Burnaby Branch is seeking your help with medical costs for a cat who was found alone in a crate on Burnaby Mountain.
"It is hard to say how long he may have been there before someone saw him and called us to pick him up," says SPCA Burnaby branch manager Nicole McBain. "He was very scared when we found him." This one-year-old cat is underweight and in need of oral surgery. He will need two root canals and the procedure must be done by a dental specialist because the teeth are positioned in a spot where extracting them could fracture the cat's jaw.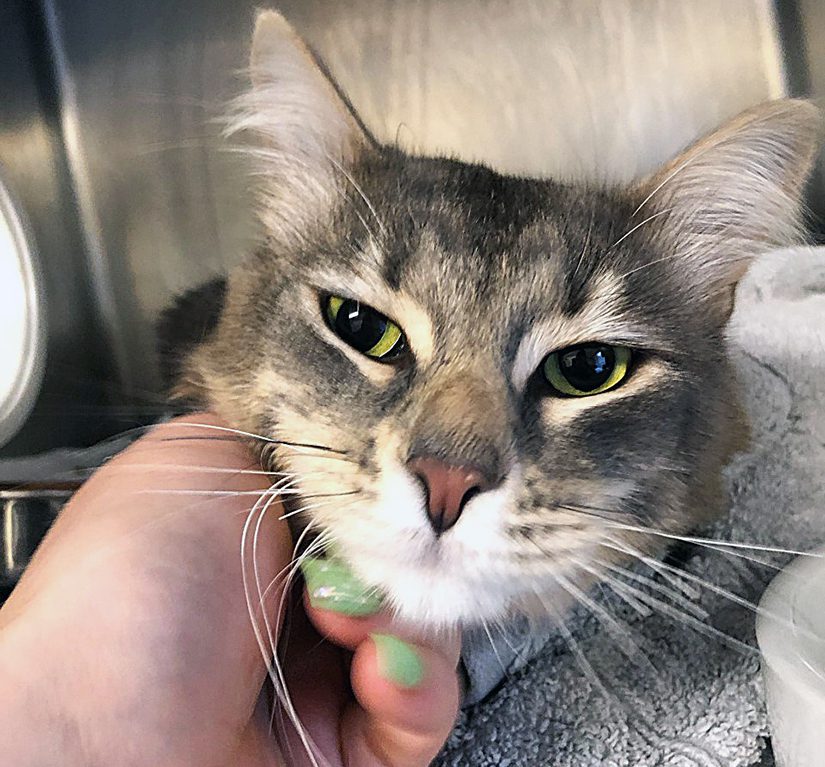 Staff named the one-year-old cat Turkey for his healthy appetite despite the pain his teeth are causing him. "He is shy young boy that went through a very traumatic experience and deserves to find a loving forever home," says McBain.
Turkey's oral surgery, daily care and other costs are expected to reach $2,395. He is booked in for his surgery in late October and will spend at least two weeks recovering in a foster home before he's ready to be adopted.
If you can help Turkey and other animals in need at the Burnaby SPCA, please visit spca.bc.ca/medicalemergency or visit the branch at 3202 Norland Avenue, Burnaby, 604-291-7201.