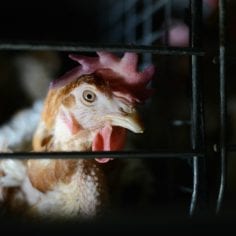 In Canada, over 24 million hens are raised for egg production each year, laying approximately 616 million eggs annually. More than 90 per cent of these laying hens (~ 21.6 million) spend their entire adult lives in cramped cages, while a mere 10 per cent are raised as either free run (cage-free, indoors) or free range (cage-free with outdoor access).
Around the world, consumers have been demanding an end to cage housing. In Canada, retailers responded to public demand for cage-free eggs in May 2016 when the Retail Council of Canada (RCC), which includes grocery store giants like Loblaw (Superstore), Wal-Mart and Sobeys, among others, announced their commitment to purchasing and selling only cage-free eggs by 2025. However, this promise came with a disclaimer: farmers must be willing to supply these eggs and consumers must be willing to buy them.
In 2017, Canadian egg farmers followed suit and agreed to phase out the use of battery cage housing over the next 20 years (by 2036), with a minimum of 85 per cent of hens transitioned out of battery cages within 15 years' time (by 2031). However, the 2036 deadline is 11 years later than the RCC's promise, and Canadian egg farmers did not agree to phasing out all cages; just battery cages. Enriched cages (sometimes called 'furnished cages')  will still be allowed even though they do not offer many improvements over battery cages.

Many consumers have been demanding an end to all cages and some countries have responded by implementing bans on enriched cages, too. However, the Canadian egg industry is not (yet) on the same path. The switch to entirely cage-free housing is more than a generation away. This is why consumers need to take action to make their interests more clear if they want to see cage-free adopted as the new normal.
Let's make sure cage-free eggs are the wave of the near future!
Be a cage fighter in 5 easy steps
Speak with your wallet: Vow to purchase only cage-free eggs from grocers to show you support their promise to go cage-free.
Get the egg upgrade: Some restaurants offer a cage-free egg upgrade on the menu for an extra 50 cents to $1.00. If you don't see it, ask!
Support restaurants, fast food chains and grocery stores that have already eliminated caged eggs from their stores and menus.
Write a letter to your local grocer or favourite restaurant asking them to carry cage-free eggs, and be sure to follow up with them after.
Take the pledge and receive our cage-fighter package.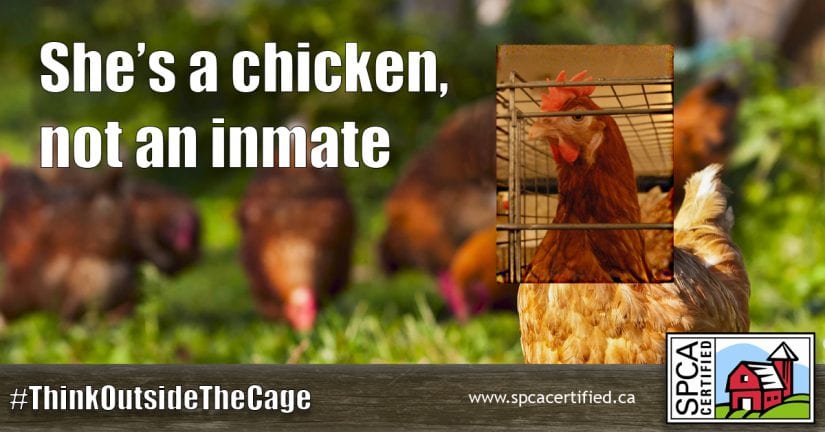 Learn more
Email our farm team for more information.