The BC SPCA is hoping you can help Bubbles, the cat. The local stray was recently brought into the BC SPCA in North Peace by a Good Samaritan after he was found suffering from multiple injuries, most likely the result of an animal attack.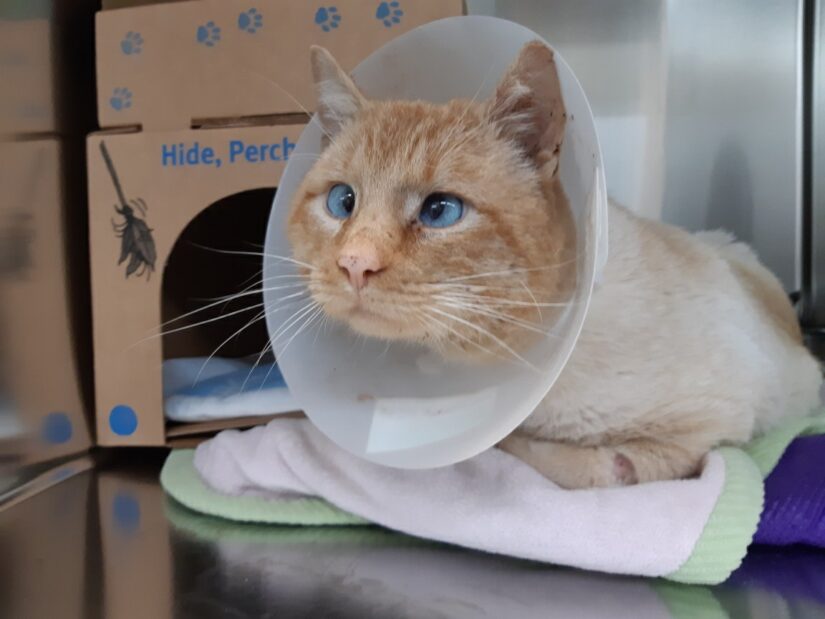 The BC SPCA immediately took Bubbles for veterinary care. The worst of his injuries being a badly infected bite to his left ankle that turned out to be a septic wound. He was immediately sedated so the wound could be irrigated and the dead tissue removed.
Bubbles requires ongoing bandage changes and medicated washes to help new tissue form, and while his veterinarian indicates there will be some permanent damage to the leg, Bubbles will be able to walk and enjoy a safe, indoor life in his furever home after his recovery process ends in six weeks' time. The total cost of his care is estimated to be $2800.
Despite all he's been through, including living on the streets without positive human contact for some time, BC SPCA North Peace manager Candace Buchamer calls Bubbles "a gentleman."
"Bubbles instantly started purring and kneading blankets when he arrived," she says. "He's been never been aggressive to any of the staff trying to help him. It's obvious he's a complete sweetie and his personality will surely blossom once he feels better."