The BC SPCA's Williams Lake Branch is asking members of the public to help with medical costs for Blue, a very friendly three-year-old Siamese cat who needs surgery to remove a fractured and septic front leg.
The cause of the original fracture is unknown but Blue's lifeless and infected limb is causing him great pain. He needs an emergency amputation, then antibiotics and a few weeks of physiotherapy to get back on his paws.
This handsome young cat with adorable long tufts of fur on his ears is also riddled with fleas, but appears otherwise healthy.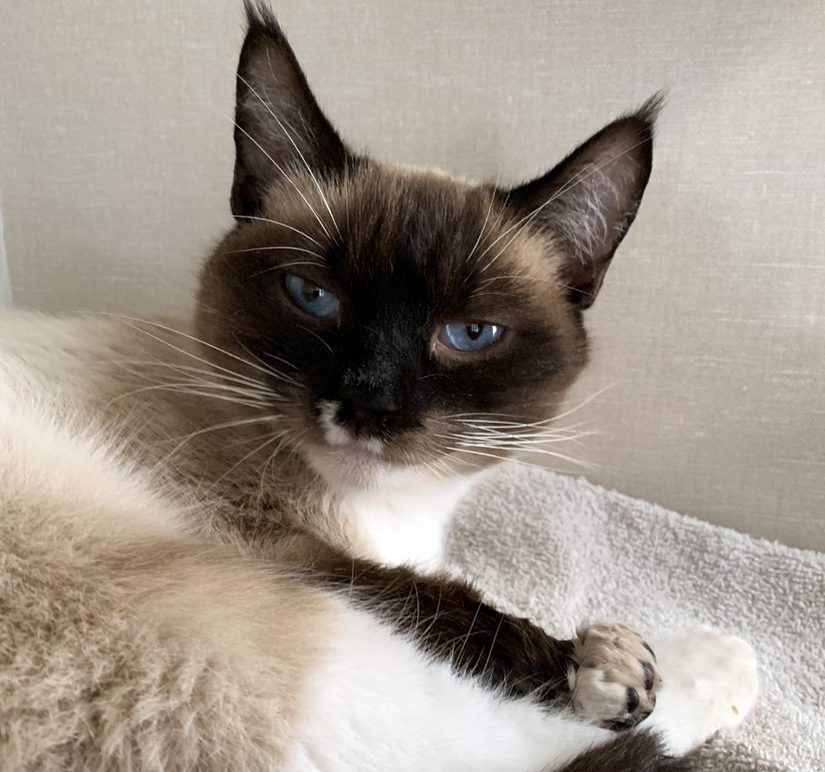 "Despite the extreme pain and irritation, he is suffering from, Blue is such a friendly and loving young cat," says Williams Lake SPCA branch manager Liz Dighton. "When a cat remains so friendly, despite his physical anguish you can just tell what a loving addition to some lucky family he will be once he's recovered."
With quick surgery and medication, Blue should have recovered and be ready for adoption within three to four weeks. Overall cost of care for this young cat is expected to be $2,117.
If you can help Blue and other animals in need at the Williams Lake Branch SPCA, please visit spca.bc.ca/medicalemergency or visit the branch at 709 Bond Lake Rd Williams Lake 250-392-2179.