After almost two years to the day she was admitted, and just in time for Canada Day, the orphaned beaver kit that arrived at the BC SPCA Wild ARC in spring 2016 was recently released back to her natural habitat. Beaver kits remain with their families for two years before they are able to survive on their own, so this young girl had to remain under the specialized care of the professionals at Wild ARC until she reached maturity.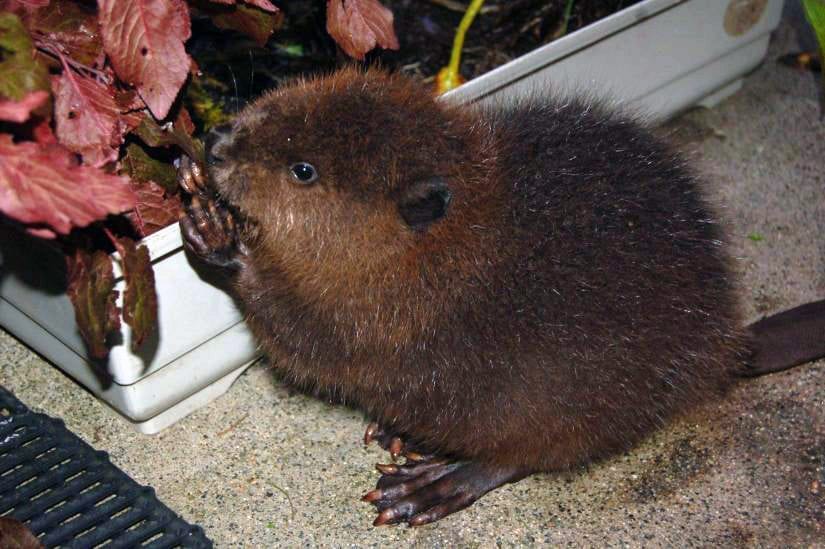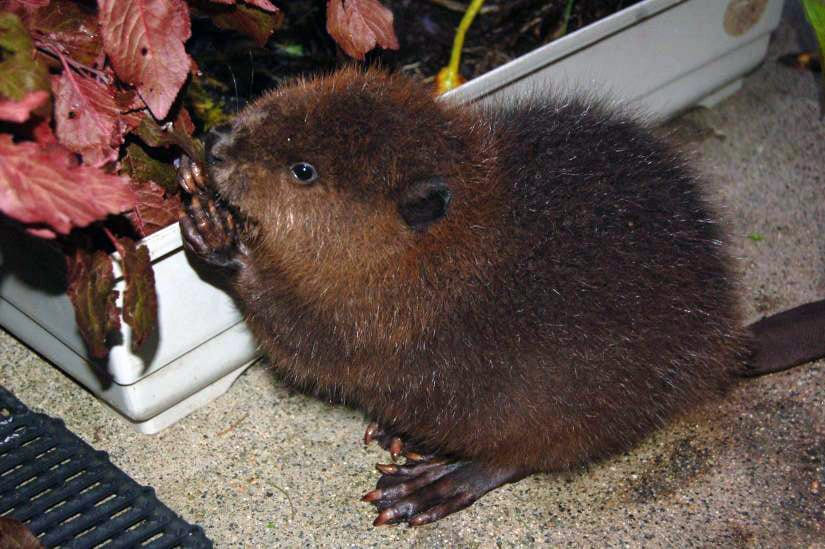 The baby beaver was brought to the South Peace BC SPCA branch in Dawson Creek after she was found alone along a riverside. A flood in that area most likely washed away her lodge, separating her from her family. A week-long effort to locate her family proved unsuccessful, so Wild ARC obtained special government permission to transfer her from the South Peace region to Metchosin on Vancouver Island as there were no local rehabilitation facilities who could care for her. It took many people to coordinate the transfer, including staff from multiple BC SPCA branches.
Fortunately, the beaver kit sustained no injuries during the flooding but providing her with specialized care for the next two years would be no easy feat. As she grew, the enclosures where she was housed were modified to meet her changing needs. Wild ARC staff had to be creative in the ways they set up her space or offered her food to ensure she could learn the life skills she would need in the wild. "It's interesting to watch her when she's on a mission," said Marguerite Sans, Wild ARC senior wildlife rehabilitator, "She will take the materials provided in her enclosure like straw, branches and soil and work tirelessly to create a new den."
After 716 days in care at an approximate cost of $10,000, the mature female beaver was ready to be released back to the wild. "The transportation of animals can be a surprisingly challenging part of wildlife rehabilitation," said Meghan Hatch, Wild ARC assistant manager, "The beaver was much bigger than when she arrived so it was difficult finding airlines that could accommodate her weight and the size of her crate". Luckily, Pacific Coastal Airlines donated a flight from Victoria to Vancouver for the first leg of the trip. Air Canada graciously accommodated a ride from the coast to Dawson Creek and return for Wild ARC staff. The generous staff at Central Mountain Air ensured the beaver's crate made it back too.

The coordinated effort to return this beaver to the wild proved successful and she was introduced to her new, wild home in early June with the help of the local South Peace BC SPCA staff to find a suitable release site. "It's one of the greatest joys to release an animal back to their natural habitat," said Marguerite Sans, "We know we have done everything we can to prepare this beaver for life in the wild and it's wonderful to see footage of her exploring her new space. We wish her well."
Beavers, like humans, are masters at manipulating their environment, which can cause conflicts. However, new studies are showing just how important beavers are to the environment. Their dams slow the flow of streams and create slow moving pools, which help filter toxins from the waters, and create fertile wetlands that promote biodiversity. Many humane methods can be implemented to discourage a beaver from damaging trees or building a dam in an unwanted area, such as wrapping galvanized welded wire around trees or setting up fences around culvert pipes. For more information on humane methods for dealing with beavers, read our best practices for beavers (PDF).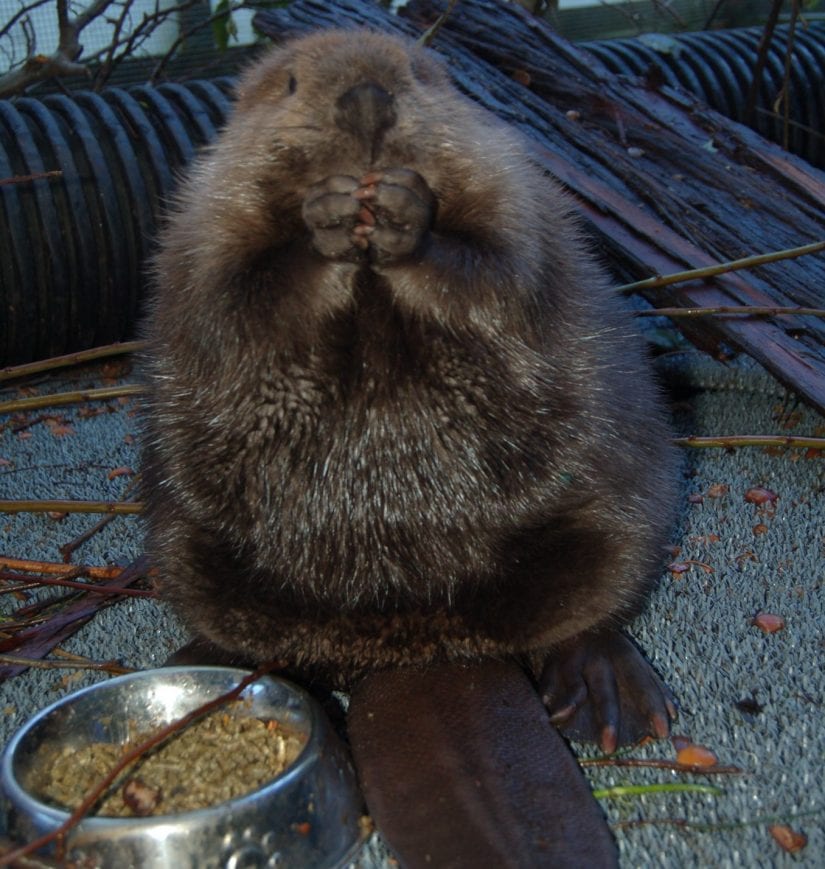 Get updates from the BC SPCA
Want to receive more news stories like this, right in your inbox? Use the form below to subscribe for updates.