Rascal has come a long way since he first came into BC SPCA this summer, after nearly dying from a massive flea infestation. The sweet senior terrier had lost approximately 85 per cent of his blood and needed immediate medical attention.
Now recuperating with a foster family, Rascal had learned to enjoy life again.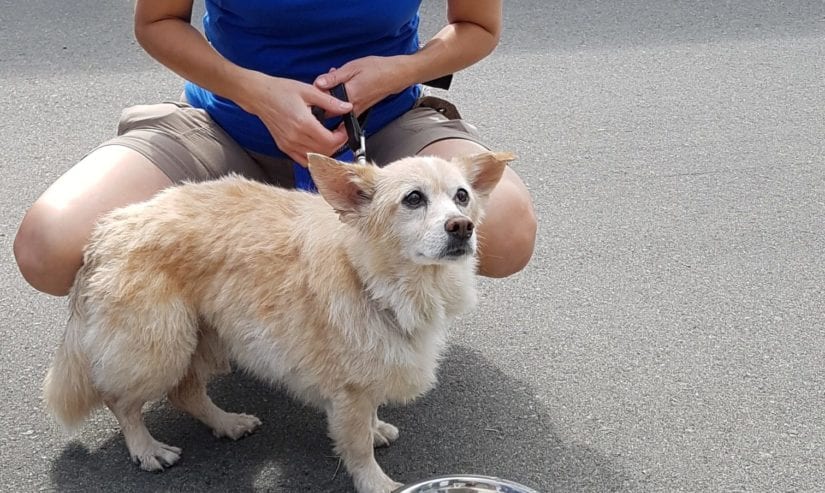 "He's fitting in just beautifully with his foster family – humans and animals, dogs and cats," says Leon Davis, BC SPCA Nanaimo Branch manager.
"He loves to go for a walk and he loves eating – he's just a happy little guy now and the foster family says he has been a delight to have."
Rascal had to have some surgery to remove some teeth, but when his stitches come out, he will be available for adoption into a forever home.
"We hope he finds the perfect, loving home to happily live out the rest of his life."
When Rascal first came into BC SPCA care, his story went 'viral', with newspapers and media outlets across the continent picking up his story.
Rascal's sad plight prompted the BC SPCA to highlight the importance of flea prevention and treatment.
"I think people understand that fleas can cause itchy skin and irritation, but they often disregard those discomforts," says Tina Heary, BC SPCA senior animal protection officer.
"But many don't seem to realize that flea infestations can cause a serious threat to the health and well-being of their animals. Fleas feed on blood, which is why poor Rascal was in critical distress when he came into our care. He was literally dying from fleas."
At the time, Rascal was rushed to Island Veterinary Hospital for emergency veterinary treatment including life-saving blood transfusions. Now in foster care, the gentle canine is recovering from his ordeal.
"The BC SPCA is grateful to the animal hospital and to Dr. Ken Langelier, whose time-sensitive critical care ensured Rascal had the best chance of survival," Heary says.
"We strongly encourage pet guardians to consult their veterinarian about flea prevention, which costs considerably less than having to treat an infestation. It is also important to note that flea control products for dogs are very different from flea treatments for cats and that using the wrong product can be toxic for your pet."
To find out about the proper care and treatment of your pets, visit spca.bc.ca/petcare.
Stay tuned to spca.bc.ca/adopt to see if Rascal (or other adoptable animals at the BC SPCA) might be the perfect match for you.