The BC SPCA in Victoria is expanding its pet food bank outreach to help pet guardians who may need support in caring for their animals.
"We have all gone through challenging times with the COVID-19 pandemic, and it has had a financial impact on many families," says Annie Prittie Bell, manager of the BC SPCA in Victoria. "The BC SPCA in Victoria was very fortunate to already have strong relationships with community agencies, like the Victoria-based Cool Aid Society, and this allowed us to seamlessly expand our outreach support for pet guardians and help vulnerable animals when the pandemic hit."
The BC SPCA in Victoria was already operating a drop-in food bank service. Now thanks to their partnership with the Cool Aid Society, an organization that provides accessible housing programs and holistic health and wellness services for people who need it the most, Prittie Bell says they are able to extend their services beyond the branch and play a larger role within the community.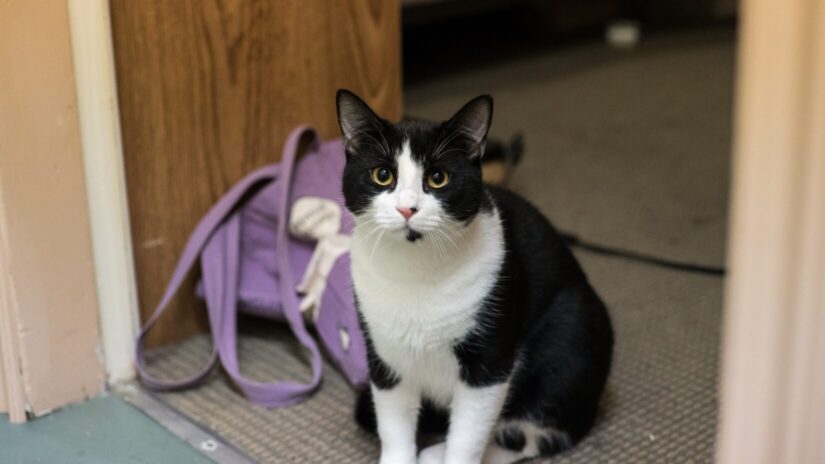 "The Victoria Cool Aid Society has an extremely broad reach, so through supporting an organization like this, volunteers and supporters can reach a larger number of pet guardians who need our help."
The Victoria branch delivers large numbers of hampers to the Cool Aid Society every two weeks to supply its clients with the items they need for their animals. From there, the organization distributes the items to those pet guardians in need.
"We've been really pleased at how positive response has been from other agencies as well as their clients," says Prittie Bell.
Alan Rycroft, Cool Aid Society's Community Relations Manager, says the benefits of the pet food donations are two-fold. "They end up not just helping the animals have a more stable and consistent diet, but also greatly reduce the stress on pet owners who frequently have to spend money they don't have to ensure their animals have the best life possible.
"I'm sure any pet owner can empathize with the sleepless nights that come from worrying about a sick animal's health or if you are hurting a pet by feeding them cheap food if that's all you can afford."
Tony, a pet guardian who has benefitted from the partnership, says it's been a "massive help."
"I had issues for the last few months with my pension, and was worried I wouldn't have enough money to feed him [Rufus] and pay for his vet bills at the same time. This made those days a lot easier."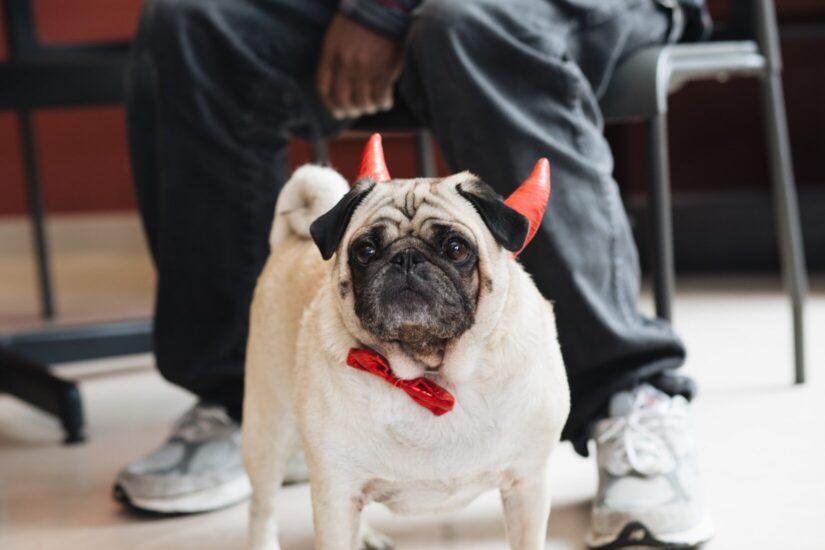 The response has been so positive that Prittie Bell says there's been talk about extending the program past the COVID-19 pandemic. "We have always known the that impact of our food bank program has been important, but seeing the far-reaching need has led us to want to continue extended services that reach those who may not be able to come to our location."
For pet guardians who wish to use the food bank services at the BC SPCA in Victoria, you can find their location at 3150 Napier Lane, Victoria BC V8T 4V5 and can access drop in food bank services weekly on Wednesdays from 1 p.m. to 3 p.m. For questions and general enquiries about the Cool Aid Society, you can call their switchboard at 250-383-1977.