The BC SPCA has been awarded legal custody of four adult huskies as well as a litter of puppies who were born in protective custody during an appeal process launched by their previous owner. The four adult dogs in dispute were from a well-publicized SPCA case last December in which 17 husky puppies were also rescued from neglectful conditions. The BC Farm Industry Review Board, which oversees disputes by owners whose animals have been removed, ruled that the adult dogs and the puppies born in care should remain with the SPCA.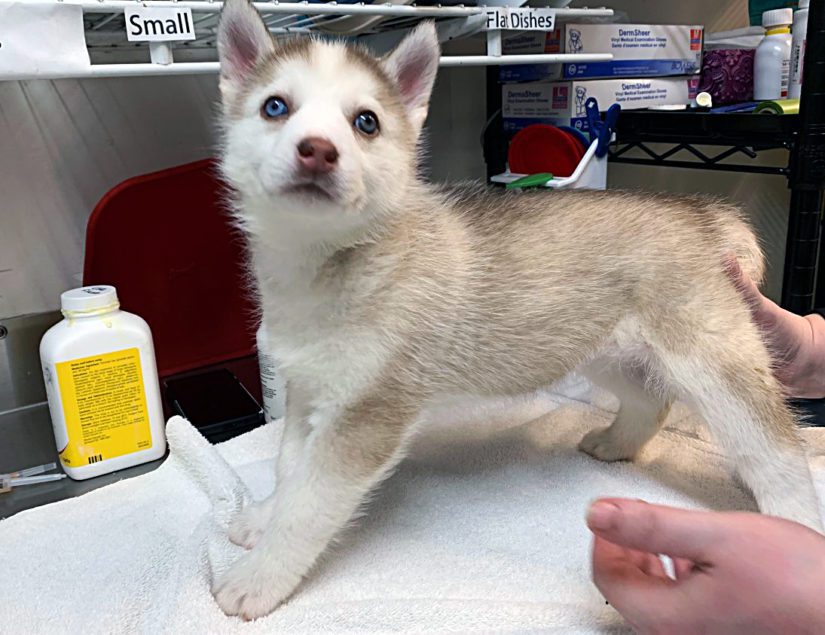 "We are pleased that the board recognized that it would not be in the best interests of these dogs to return to their former environment," says Lorie Chortyk, BC SPCA general manager of communications.
The dogs were living in substandard conditions without adequate food, water, shelter or veterinary care. The 17 eight to 10-week-old puppies surrendered from the property were living outside in snow and freezing temperatures. The dogs were taken to the SPCA on Christmas Eve, where they were treated for parasites and medical issues. All 17 puppies were adopted into loving homes in January.
The location of the remaining adult huskies and puppies is not being disclosed because of safety concerns, but Chortyk says the SPCA is already working to find loving homes for the dogs. "We are not accepting new applications at this time because we received more than 1200 applications for the 17 puppies in January, so we are approaching these individuals regarding adoption first," she says. Chortyk notes that all SPCA cruelty investigation and sheltering work is entirely donor funded.
If anyone is looking for ways to help these dogs and to support life-saving cruelty investigations, the BC SPCA is asking for the public to consider purchasing a BC SPCA Lottery ticket which helps fund this important work.