The Province is providing $12 million in funding to help build BC SPCA shelter replacements in Vancouver, Cowichan, Prince George, and Fort St. John.
"We greatly appreciate this significant support from the Province for these four communities where our aging facilities are making the care and protection of vulnerable animals increasingly difficult," says Marcie Moriarty, Chief of protection and outreach services.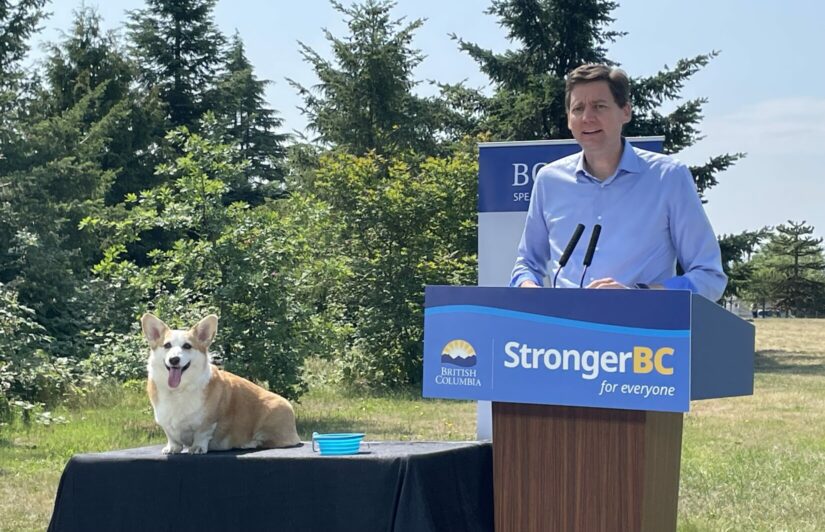 The BC SPCA currently operates 42 facilities across the province. Many of our facilities are aging and in need of replacement. Our current priorities based on age, condition and animal needs are those covered by the Provincial funding: Cowichan, Fort St. John, Vancouver, and Prince George.
The funding will support:
Vancouver Island Animal Behaviour Centre– $1 million to replace a 27-year-old facility. The redevelopment plan is for an Animal Behaviour Centre on the existing BC SPCA Cowichan site. This will be the first animal behaviour centre of its kind in Canada. Construction is currently scheduled to begin in late 2024 with completion in late 2025 or early 2026.
North Peace – $1 million to develop a new permanent shelter in Fort St. John after structural issues were identified which made it unsafe for humans and animals to continue to use the existing building. The BC SPCA has an interim leased space and the timeline is dependent on securing a permanent location that meets our unique animal sheltering needs.
Vancouver – $7 million to develop a new campus including an animal centre, a veterinary hospital and education centre.
North Cariboo – $3 million to develop a new facility in Prince George that will also provide regional services for the Cariboo and Northern B.C.
The BC SPCA is still working to secure additional funding for the Vancouver and Prince George facilities, so there is no current timeline for construction.
"Our day-to-day animal care and protection services are primarily funded by generous individual donors across B.C., so having the Province step forward to help with these extraordinary costs will make a tremendous difference," says Moriarty.