BC SPCA staff went behind fire evacuation lines in Tumbler Ridge to look for and care for animals sheltering in place after an uncontrolled wildfire approached the community.
"Our hearts go out to the residents of Tumbler Ridge," says Alex Schare, BC SPCA regional manager (North Region), animal protection. "Thankfully it appears that many people were able to get their animals out safely when they evacuated, but we responded to all requests to look for pets who had to be left behind and ensured that farm and companion animals who were still in the community were safe and being fed and watered."
The BC SPCA staff brought feed for farm animals and made sure they had access to water. "With owner's permission, one of our animal protection officers has also been going into homes to feed and check on pets who couldn't be evacuated, including aquarium fish," says Schare. "I think we have brought food for nearly every species imaginable in the six days since the evacuation order was put in place."
"The BC SPCA is ready to support communities now and as we head into the hot, dry weather expected in July and August," says Tracy Westmoreland, BC SPCA senior director, provincial animal care services and head of the BC SPCA's emergency response team. "Whether it is emergency boarding, pet food and supplies or responding to requests from people to care for their animals, we are ready to help in what has already been a busy wildfire season."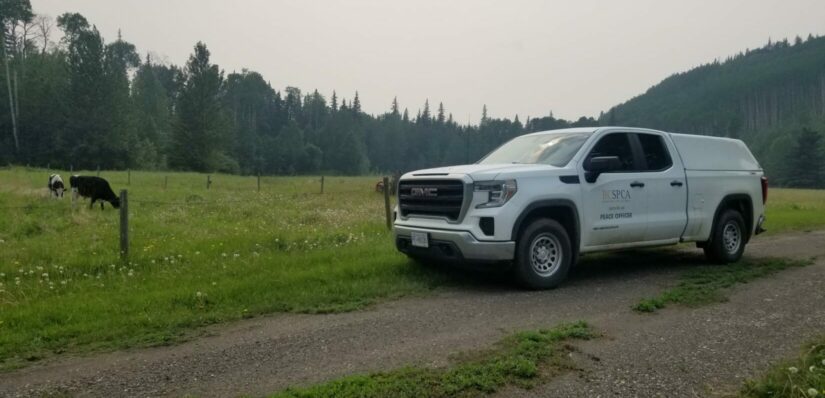 A heart-felt thank you to our staff, volunteers and to all our incredible supporters who are partnering with us in our emergency wildfire response.
For information and support for evacuees with pets call the BC SPCA Animal Helpline 1-855-622-7722