A Slocan Valley man has been charged with animal cruelty for the fourth time, following a BC SPCA seizure of 29 animals from a property near Winlaw, B.C. on Jan. 28.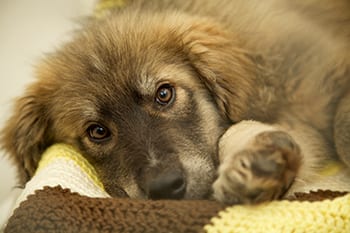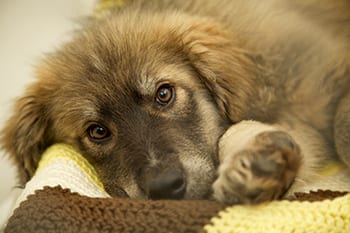 Crown counsel has charged Joao (John) Vieira with three counts of animal cruelty under the Criminal Code of Canada just days after a team of BC SPCA constables took Vieira's animals into custody and presented their evidence to Crown.
Nine sheep, seven goats, four horses, five large-breed dogs, two puppies, one cow and one rooster in various states of distress were rescued by the SPCA officers. The carcasses of dead horses, a bull and a goat were also found on the property.
Marcie Moriarty, chief prevention and enforcement officer for the BC SPCA, says Vieira has been the focus of several SPCA investigations during recent years and has three previous animal cruelty convictions.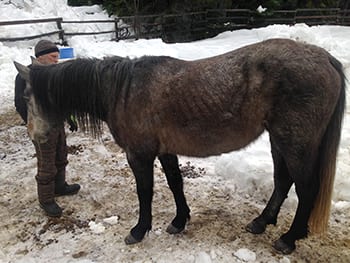 "He has also been charged four times with breaching conditions of his sentencing, the most recent charge coming yesterday for violating a ban on owning animals."
Moriarty says the 29 animals seized on Jan. 28 were being kept in overcrowded and inadequate conditions and were underweight and suffering from a range of medical issues, including parasites, abscesses, heart problems, infections, overgrown nails, dental issues and eye infections.
The livestock are now being cared for at foster boarding facilities in the Salmo Valley and the dogs and puppies are in the care of the Kelowna SPCA, where they are on a protective hold and will receive on-going veterinary care before going up for adoption at a later date.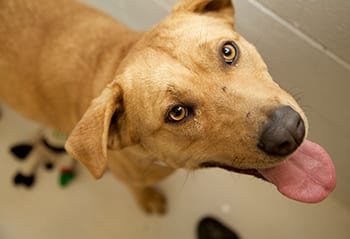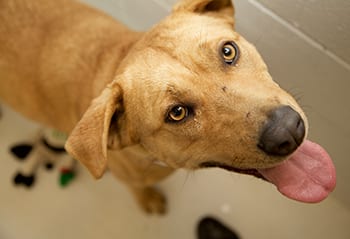 The BC SPCA investigates more than 10,000 cases of animal cruelty each year and is funded primarily by public donations.  Initial estimates for medical care and special diets needed by the underweight animals come to approximately $20,000.
If you can help, the BC SPCA would be grateful for donations at spca.bc.ca/medicalemergency.
The BC SPCA would also appreciate donations of high quality hay for the livestock. If you can help, please contact Rob Andrew, manager, BC SPCA Nelson Branch, 250-352-7178, nelson@spca.bc.ca.
The British Columbia Society for the Prevention of Cruelty to Animals is a not-for-profit organization reliant on public donations. Our mission is to protect and enhance the quality of life for domestic, farm and wild animals in B.C.