The BC SPCA is moving quickly in its investigation of a horrific case of animal abuse in Surrey. The RCMP initially responded to a 911 call at a Surrey basement suite, where they found a three-year-old black Labrador retriever badly beaten and bleeding from multiple stab wounds.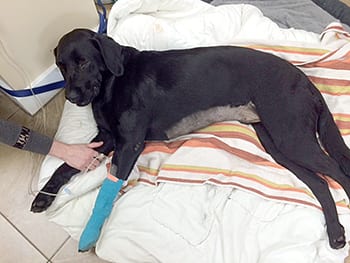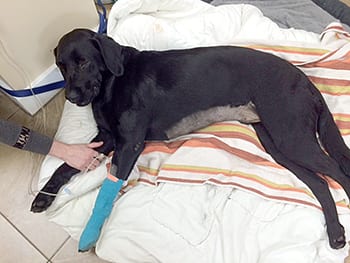 The dog, named Ryder, had gone missing earlier from his owner's yard in the Chimney Heights area and has since been reunited with his family. A 24-year-old woman involved in the case was taken into custody by the RCMP and is now undergoing a psychiatric evaluation. A four-year-old girl inside the suite was removed and is now in the care of the Ministry of Children and Family Development.
"We were contacted by the RCMP on Sunday with regard to the animal cruelty file and we have been moving quickly to gather evidence and interview witnesses so that we can present recommendations to Crown counsel as soon as possible," said Eileen Drever, senior animal protection officer for the BC SPCA.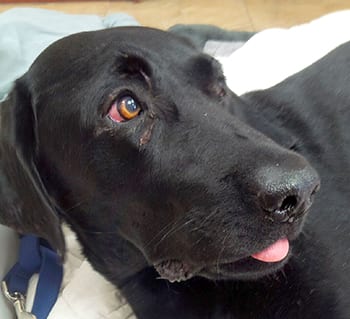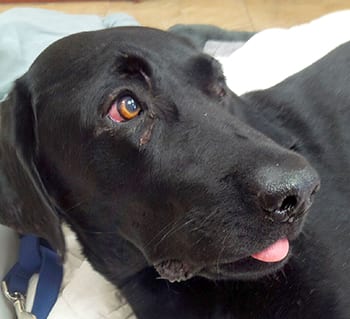 Drever noted that Ryder, who has been receiving ongoing veterinary care, will need to be seen by a specialist regarding the puncture in the eye and he is still unable to close his mouth because of the lacerations to the back of the throat.
"No animal should have to go through the suffering that this poor dog endured," said Drever. "Our cruelty investigations team is doing everything we can to complete the investigation quickly and put our recommendations before Crown counsel."
The British Columbia Society for the Prevention of Cruelty to Animals is a not-for-profit organization reliant on public donations. Our mission is to protect and enhance the quality of life for domestic, farm and wild animals in B.C.