Charges of animal cruelty have been laid against three individuals involved in one of the largest puppy mill seizures in B.C. history.
Glen Lawlor, Maria Wall Lawlor, and James Dale Shively (who has legally changed his name to James Phoenix) have been charged with two counts of animal cruelty under the Prevention of Cruelty to Animals Act.
Specifically, they have been charged under section 9.1(1) for failing their positive duty of care owed towards animals and under section 9.1(2) for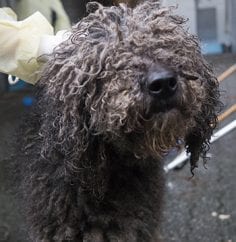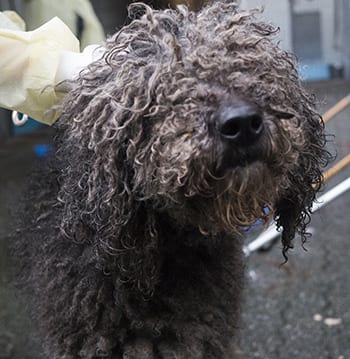 causing or permitting animals to be in distress.
On Feb. 4, 2016, BC SPCA special constables seized 66 sick and neglected dogs and puppies from a Langley property.
The 32 adult dogs and 34 puppies, which included Old English sheepdogs, Bernese mountain dogs, soft-coated wheaten terriers, standard poodles, miniature poodles and Portuguese water dogs, were in SPCA for several months being treated for serious medical issues, ranging from broken limbs, missing ears and eyes, infections and abscesses to malnourishment, dental disease and severe matting. The dogs have since been adopted into loving homes.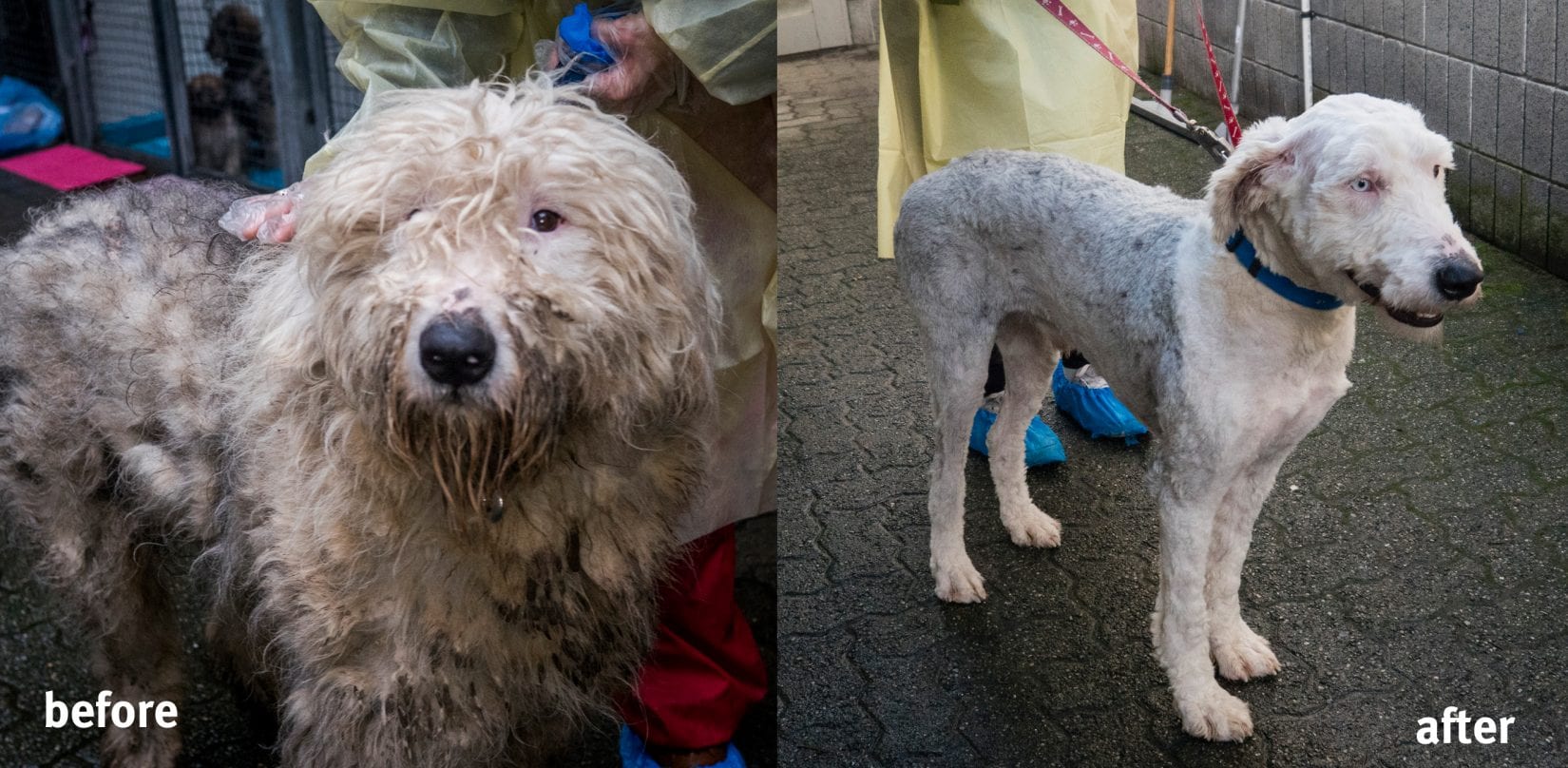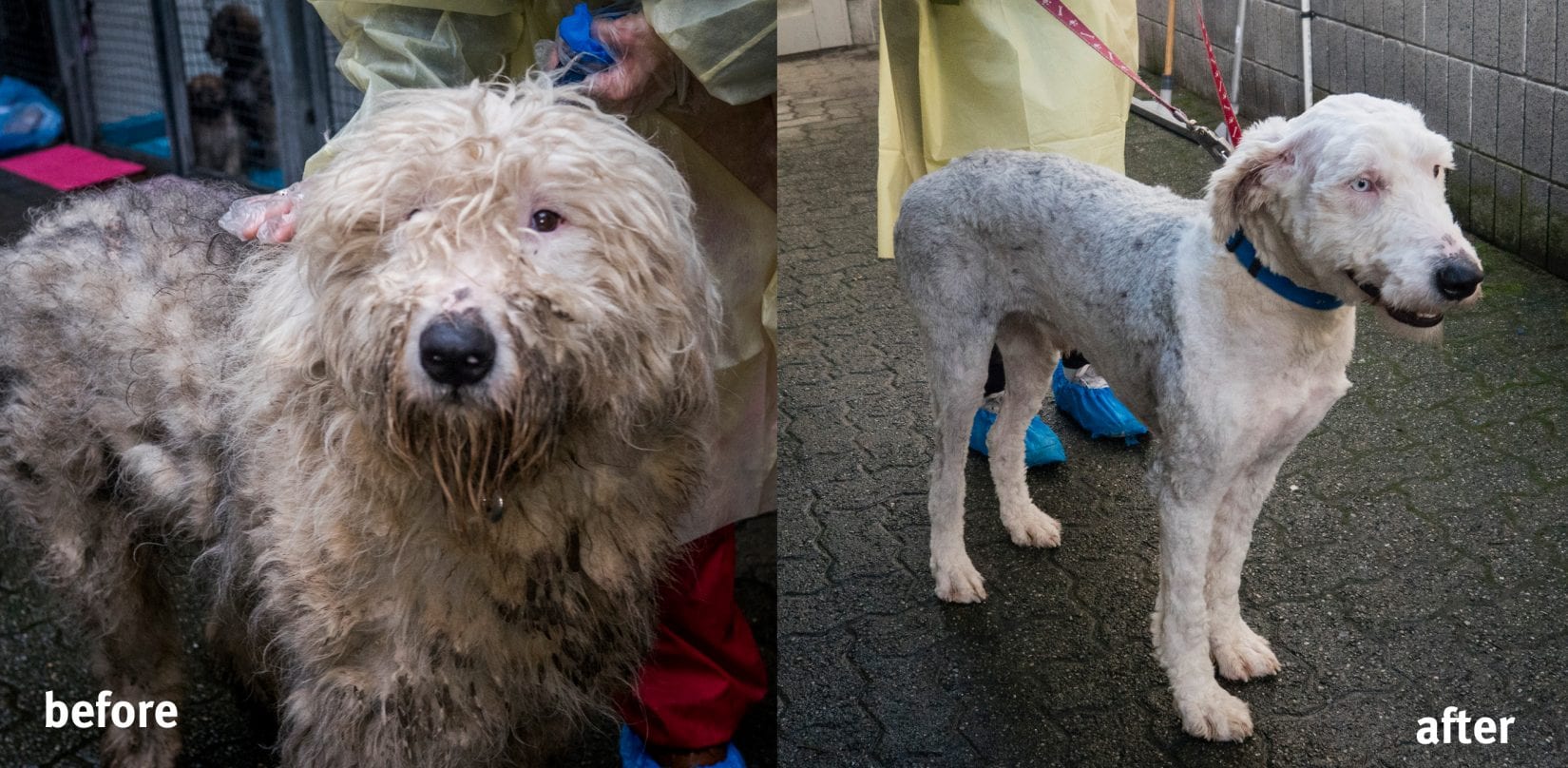 Marcie Moriarty, chief prevention and enforcement officer for the BC SPCA, says that, in addition to physical issues, many of the dogs needed extensive rehabilitation to deal with psychological issues, due to lack of socialization.
"We are very pleased with the charges and we hope this sends a message that this type of neglect and cruelty is not acceptable to British Columbians," says Moriarty.
She adds that the BC SPCA was alerted to the situation by a member of the public.
"A key step in shutting down puppy mills is for those who are purchasing animals to be educated and aware of the signs of unscrupulous operations," she says.
"The BC SPCA has a number of web and print resources that outline the difference between legitimate breeders and puppy mills. We urge people to arm themselves with knowledge and to immediately call our Animal Helpline 1-855-622-7722 to report any suspicious situations where animals may be in distress."
The BC SPCA investigates more than 10,000 complaints of animal cruelty across B.C. each year and is funded primarily by community donations.  To join the fight against animal cruelty, please visit spca.bc.ca/support.