The BC SPCA's Kelowna Branch is asking members of the public to help Alice, a three-year-old dog who needs surgery.
Alice has a ruptured cruciate and torn meniscus, requiring tibial-plateau-leveling osteotomy (TPLO) surgery to walk and run again without pain.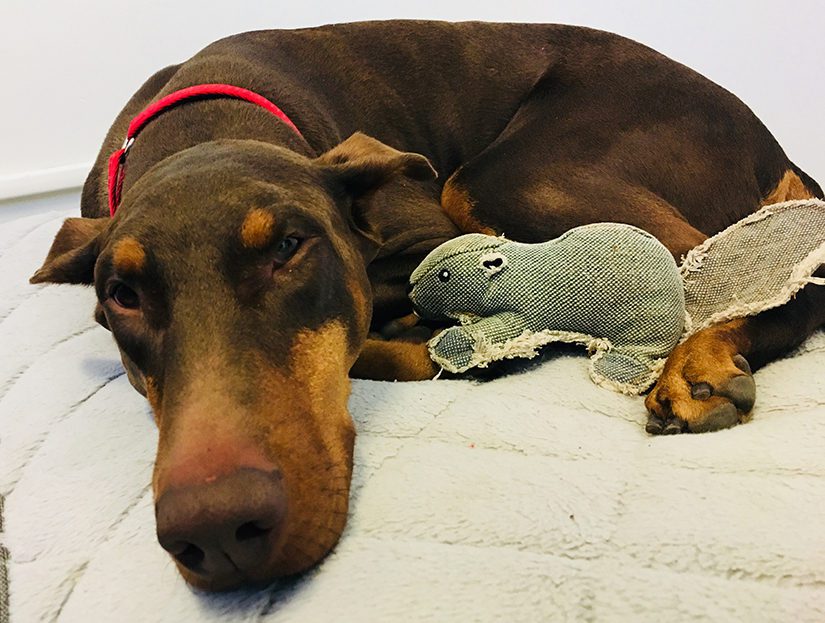 "Alice loves cuddles and she's most relaxed when she's around people," says SPCA Kelowna branch manager Sean Hogan. "She enjoys playing outside and going for walks but she can't do either right now because of her injury." This gentle dog takes her time fluffing up her bed with her paws before settling in and 'smiles' at everyone she knows.
Alice's surgery, rehabilitation, medication and daily care is expected to cost $5,233. She will need at least eight weeks to recover in a foster home.
If you can help Alice and other animals in need at the Kelowna SPCA, please visit spca.bc.ca/medicalemergency or visit the branch at 3785 Casorso Road, Kelowna, 250-861-7722.