WARNING: The following story contains graphic images
The BC SPCA is hoping you can help Edward, an abandoned orange tabby who was picked up by Good Samaritans after he was seen wandering the streets for more than a week with a huge wound on his face.
"These amazing people were able to safely capture Edward and contact us for assistance," says Joe Griffith, manager of the Prince Rupert BC SPCA. "Fortunately we were able to get an emergency veterinary exam the same day he was brought in."
When Edward arrived at the veterinary clinic staff immediately began work to clean and treat his open wound. He will require four to five weeks of in-care treatment and monitoring with daily cleaning of the wound to ensure it heals well and does not become infected.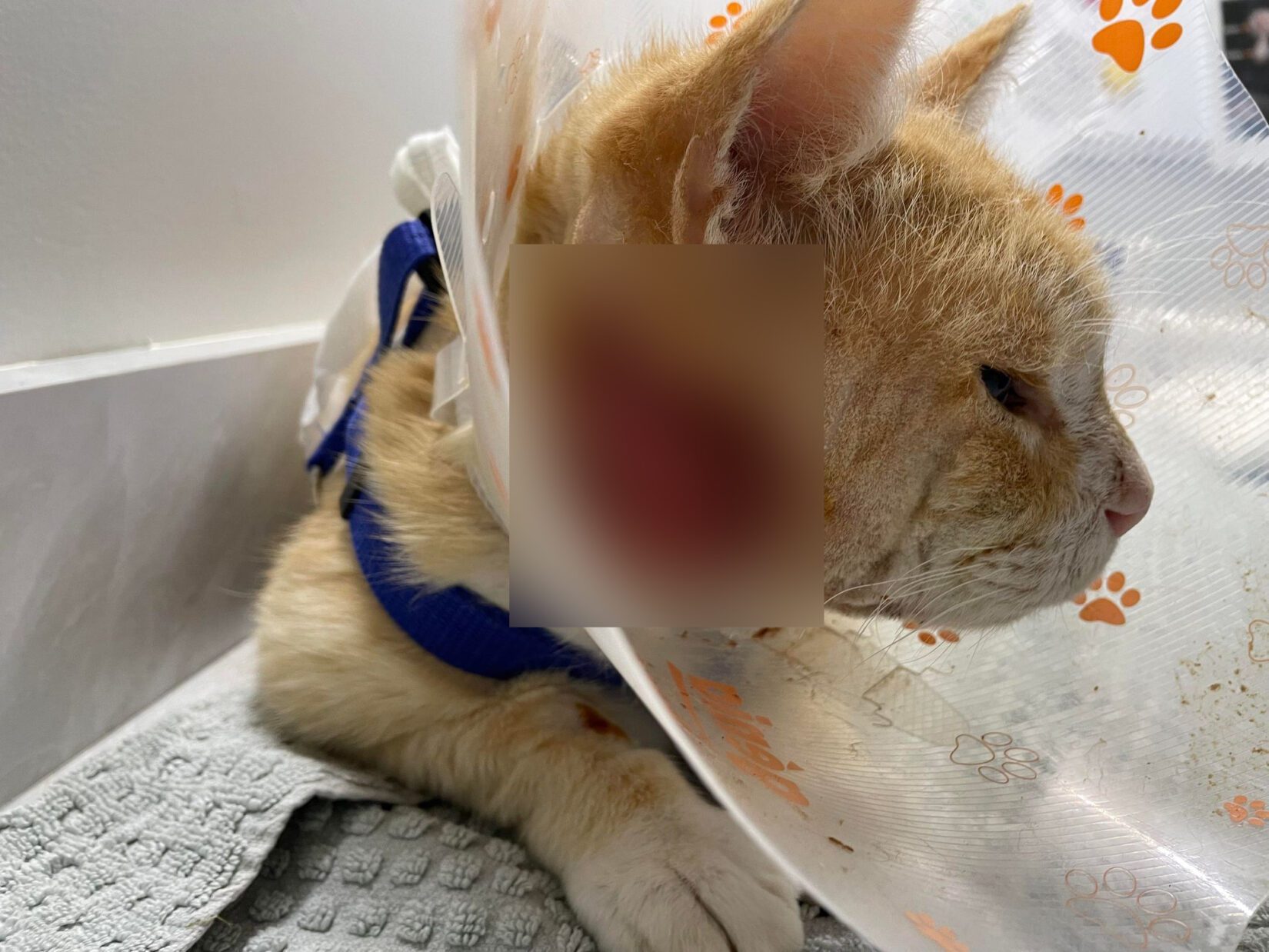 Edward is also suspected of having ringworm and has been tested. If the test comes back positive, Edward will require additional treatment and lab testing. He will also require vaccinations, de-worming and pain control. He will be neutered and after his recovery he will be available for adoption.
Griffiths says that even though Edward has to be isolated until his ringworm results are in, he is a very happy cat. He looks forward to his morning treats and loves nothing more than making small talk and hanging out while he gets his wound treated.
Donate to Edward's medical fund here